California Teen Works to Improve Access to Education Globally
Meet Daily Point of Light Award honoree Saket Pathak. Read his story and nominate an outstanding volunteer or family as a Daily Point of Light. 
Saket Pathak is a high school student from California who is passionate about making a difference in the world. Inspired by his experience during a family trip to India in 2017, Saket founded Learning Quest, a youth-led nonprofit that distributes donated books and other educational supplies and tools to underresourced children in India and around the world.  
Through his volunteer service with Learning Quest, the young changemaker is advocating for equitable access to quality education and proper learning tools for children globally. He says, "I believe that education is a fundamental right that should be accessible to all, regardless of their socioeconomic status or background. With the support of my family and growing up in a culturally diverse community, I have learned the importance of empathy, compassion and community in bringing about positive change." 
Read on to learn how Saket is engaging civically to improve access to education world-wide. 
What inspires you to volunteer?
My experience during a family trip to India motivated me to advocate for equitable access to quality education and proper learning tools for children across the globe. Witnessing the positive impact of education on children's lives has inspired me to volunteer and help them overcome barriers to a successful future. It's heartening to see even small contributions make a significant difference, and that drives me to continue making a positive impact through volunteering.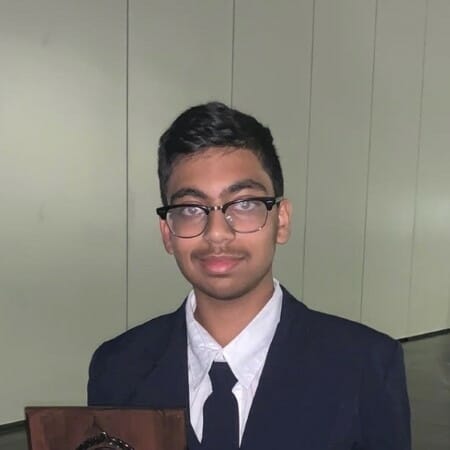 Describe your volunteer role with Learning Quest.
As a volunteer with Learning Quest, I have been involved in various initiatives, including book donation drives and STEM supplies drives. I have helped to spread awareness about the cause and the organization through social media platforms such as Facebook and Youtube. My responsibilities as a volunteer include coordinating donation drives, collecting and sorting books for distribution, and conducting outreach to potential donors and supporters via email and social media. 
What's been the most rewarding part of your work?
The most rewarding part of my work with Learning Quest has been seeing the impact of our efforts on the children we serve. Knowing that we are making a difference in their lives and giving them the tools they need to succeed in their education is incredibly fulfilling. It's also rewarding to see the community come together to support our cause and to know that we are making a positive impact on a global scale. I am grateful to have the opportunity to make a positive impact on the lives of the 20,000+ children through Learning Quest's initiatives having donated 8,000+ books and STEM Supplies to India and countries in Africa, and it brings me joy to see the smiles on their faces when they receive the donations.  
What have you learned through your experiences as a volunteer?
I built up personal skills and happiness by participating in the cause of education. For starters, I learned how difficult it is to run a community initiative, and as I progressed through Learning Quest, I discovered the challenges that must be overcome to make a project successful. At first, we had difficulty attracting book donations. However, I persevered through this time and never gave up, going door to door for weeks around my community sharing my initiative's vision. I was able to get a lot of connections this way and build my way up to getting my initiative partnered with other organizations for the cause.  
Are there any future partnerships, programs, or events that you are excited about?
I am excited about the potential to partner with more organizations and schools in different countries to reach a wider audience and make a greater impact. I am also looking forward to expanding our initiatives to include the distribution of STEM supplies, which can help provide underprivileged children with the tools and resources they need to excel in their education. I believe that by continuing to work towards our goals and collaborating with others, we can create positive change and make a meaningful difference in the lives of children around the world. I am excited to see how these partnerships and initiatives will continue to grow.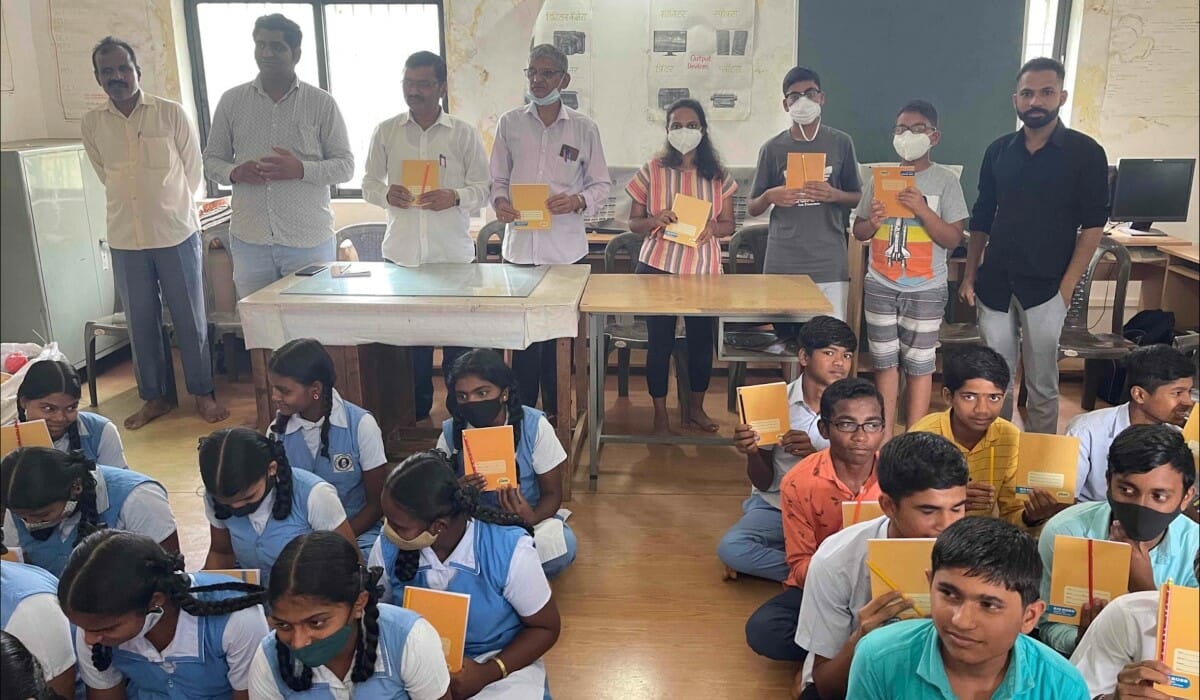 Why is it important for others to get involved with causes they care about?
People should get engaged in topics they care about because it gives a feeling of fulfillment and purpose. Helping others and having a positive impact on the world can be tremendously satisfying as well as conducive to personal development. Participating in a cause can also bring people together who have similar interests and foster a sense of community. Ultimately, people may make a difference and influence the world by getting engaged with causes they are passionate about. 
What do you want people to learn from your story?
I want people to take away from my tale the value of acting and changing their neighborhood. Inspiring others to follow their passions and use their talents to aid those in need is something that is never too late to foster. My experience with Learning Quest has shown me that even modest actions may have a major impact and that putting together a committed team and working toward a common objective can result in positive change. In general, I want people to understand that they all have the ability to change the world and that it is never too late to start. 
Do you want to make a difference in your community like Saket? Find local volunteer opportunities. 
Share this post