California Volunteer Promotes Grade-Level Literacy Amongst Underserved Children
Meet Daily Point of Light Award honoree Maggie Callahan. Read her story and nominate an outstanding volunteer or family as a Daily Point of Light.
After sustaining an injury at work in 2018, Maggie Callahan was looking for a way to give back to her community. Employing her TESOL (Teachers of English to Speakers of Other Languages) training, the 59-year-old Sacramento, California resident is now volunteering with elementary students, teaching the youngest in her community how to read.
Serving as a volunteer for AARP's Experience Corps Sacramento, an organization which pairs adults 50 and older with children who aren't reading at grade level to help them become stronger readers by the end of third grade, Maggie says she's become a part of the school community and gets just as much out of volunteering as she gives. Volunteering at a school where 9 out of 10 students are socioeconomically disadvantaged and less than half English learners, Maggie is making a lasting difference in the lives of vulnerable children in her community.
What inspires you to volunteer?
I started volunteering as a Girl Scout. Service is just something my family and religious upbringing encouraged from the start. To me, volunteering is being a part of your community.
Describe your role with Experience Corps Sacramento.
I'm known as Ms. Maggie in the classroom, and through our one-on-one sessions and also in the classroom, I'm helping students who are reading below grade level. I work with students on their reading skills twice a week.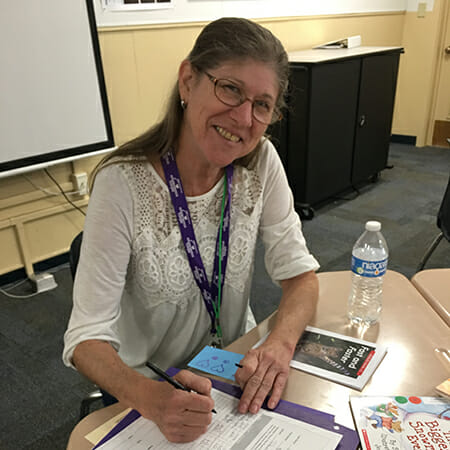 Share one personal story with me from your volunteerism.
My volunteerism isn't limited to reading tutoring. I color with one girl and do food prep with another little boy. This one student, I started working with him in the 1st grade. I reconnected with him and tutored him again in the 2nd grade. When we restarted the school year, one of the boys in the group was a little nervous about school. The little boy I'd tutored said to the other, 'Ms. Maggie is going to help you! She's really nice.' This child was easing another student's hesitation by reassuring him that I was there to help.
Your volunteerism is helping to set these children up for future success. Explain.
The school system I'm working with is in an underserved area. Any little boost in confidence those kids can get to help them start off on a level playing field helps, because If somebody else believes in them, they should believe in themselves. My service also gives these students extra one-on-one time. I am showing these children that there's somebody besides their parents and teacher that cares about them and is willing to spend time and come in and help them. I've gotten to know these kids, so I'll come in for their award ceremonies and after-school programs.
Why do you think it's important for others to give back?
As a part of a community, it's incumbent on you to participate within the community. The small thank you's I get from kids, or my past students that come up and hug me, you get back more than you ever give. I'm part of the school community.
What's been the most rewarding part of your service?
It's been rewarding to see the kids grow in their confidence. One little girl I worked with was always the last one to volunteer. I could see her, practicing what she was going to say in her mind before she'd open her mouth. I'd usually read a passage to the students first, but by the end of the school year she'd come in saying she was going to try it all by herself!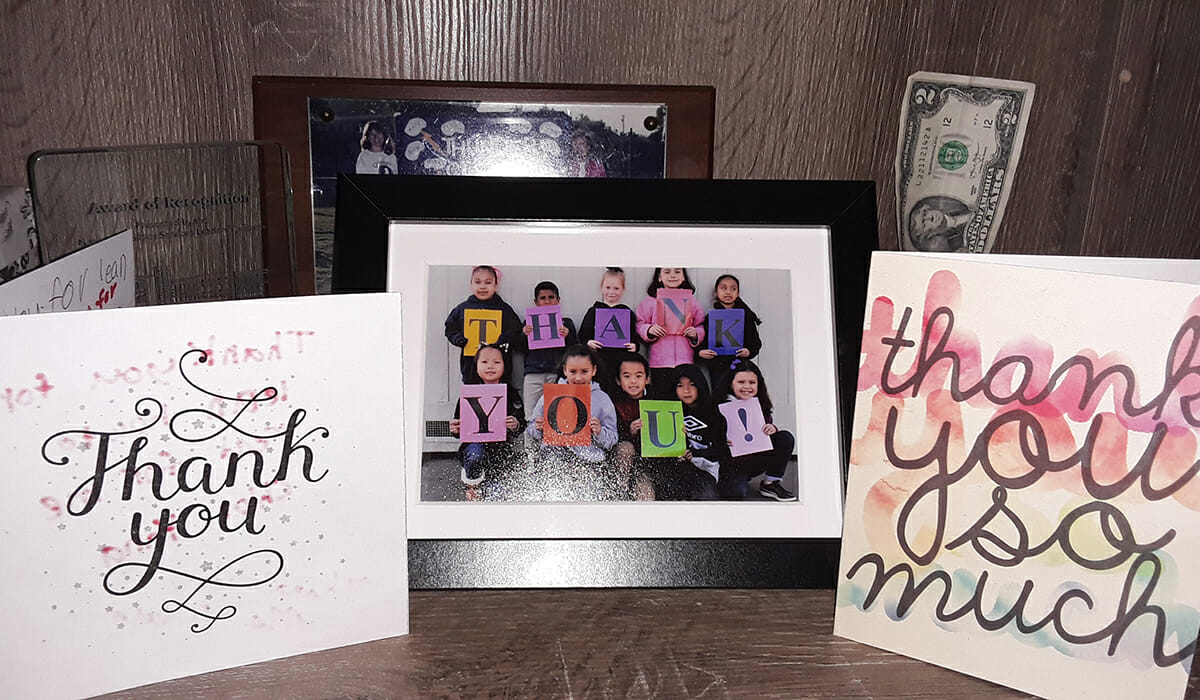 Name your favorite children's and adult book.
'Wednesday is Spaghetti Day' by Maryann Cocca-Leffler is my favorite children's book. 'Dolores Claiborne' by Stephen King is my favorite adult book.
In one word, what does volunteering mean to you?
Community.
How can readers help?
Experience Corps needs help more than ever because of the Covid-19 pandemic. We'll start virtual volunteering in the fall when kids return to schools, and we're going to need to triple up to help these kids as they get catched up. Please visit their website for more information about how you can help in your own community.
Do you want to make a difference in your community like Maggie Callahan? Find local volunteer opportunities.
Share this post