For Over a Decade, New Jersey Woman Helps Feed and Clothe the Homeless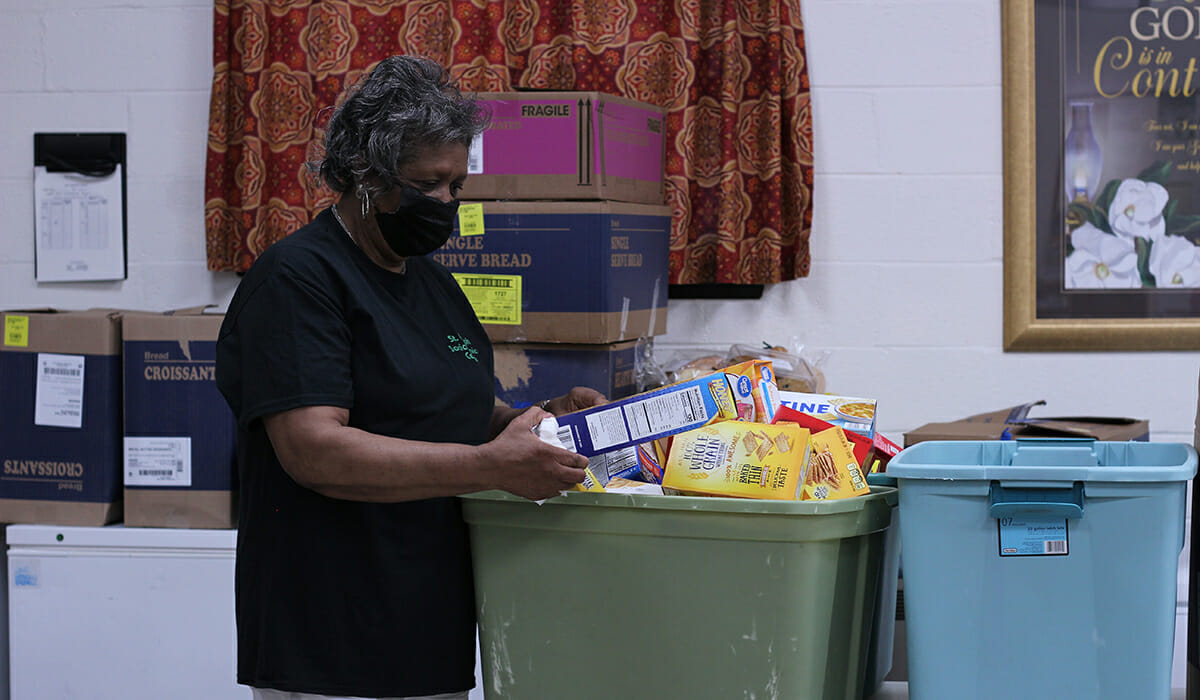 Meet Daily Point of Light Award honoree Barbara Gaines. Read her story and nominate an outstanding volunteer or family as a Daily Point of Light.
Over 15 years ago, Barbara Gaines was inspired by her late sister Mamie, a longtime volunteer at St. Joseph's Social Service Center in Elizabeth, N.J., to come check out the nonprofit. From that day on, Barbara has been dedicating her time to St. Joseph's, which provides food, clothing, medications and other services to the area's low income and homeless communities.
Five days a week, Barbara goes to the center to help sort, pack and distribute food and clothing. Each Saturday, she serves as St. Joseph's soup kitchen's maitre d, welcoming in and serving the roughly 100 attendees. She also participates in "Operation Warm Heart," an emergency winter hospitality program for the homeless that is run by St. Joseph's sister agency, the Elizabeth Coalition to House the Homeless.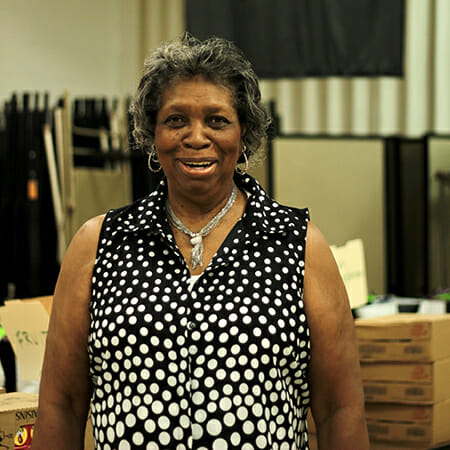 Describe your volunteer role with St. Joseph Social Service Center.
I volunteer to sort and distribute food. I help pack food, and receive and sort the clothes and different things and distribute things to the clients who come in. I take care of their meals. I do the soup kitchen on Saturdays. Whenever they have the soup kitchen, I'm the maitre d. I make sure everyone is welcome and I serve food and do whatever I can.
What is your favorite part of volunteering there?
The most important part about volunteering is helping the clients when they come in, and laughing and having fun with them, and making sure they have food and making sure they have clothes. That's my favorite part of it — making sure they're well taken care of when they need something.
Are there any events you've done that have really stuck with you?
Yes. We have a program [called] Operation Warm Heart that's part of St. Joseph. It's at my church. We feed the homeless at church and stay overnight with them, too. We have a place and we go there at 6:30 in the afternoon, and we leave the next morning around 8:30. We give them cots to sleep on. We give them blankets to cover with. We give them a four course dinner, snacks, and we make sure that when they take a shower that they have clean clothes to put on. Then they leave the next day. Sometimes when they leave, we pack them a lunch or snack to take with them. … We do this from December 1 to March 31st, every other Saturday.
What's it like for you to be able to interact with the clients and what kind of feedback do you get from them?
I love them. They're always asking me questions, "Miss Barbara can I have this, can I have that?" I just want to be there to lift them up and laugh with them and talk with them. When they come in, I try to welcome them in with open arms. They always just come in with a smile.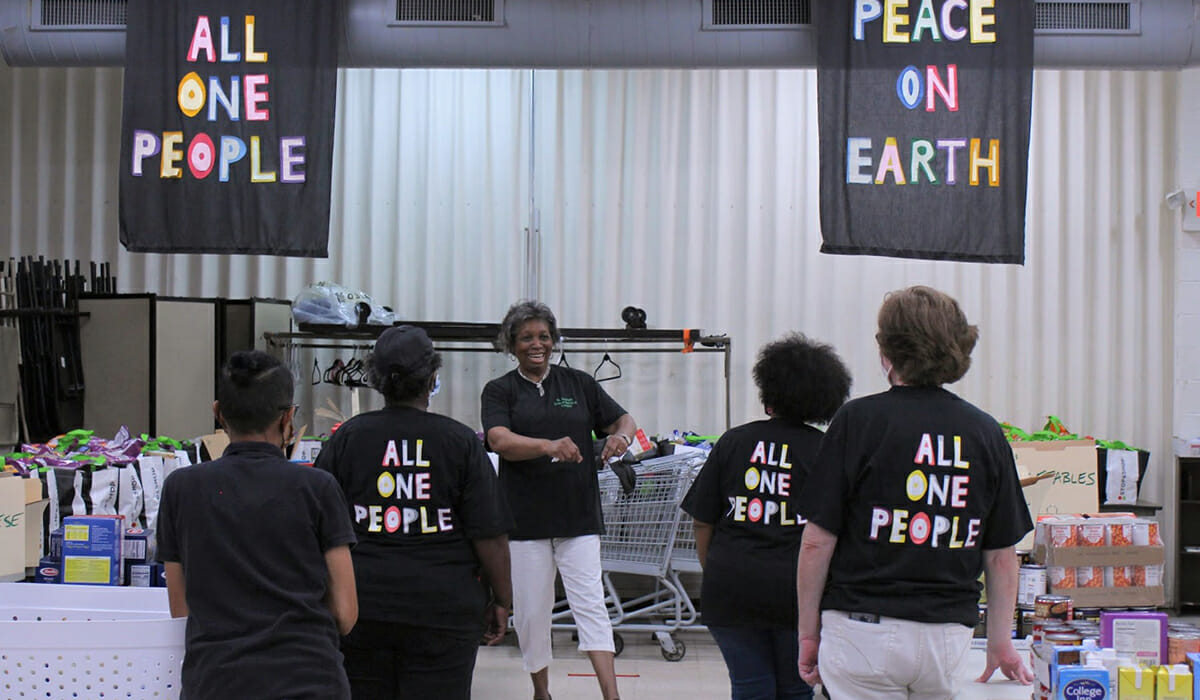 Why do you think it's important for others to give back?
When you have been fortunate enough to have things, you feel people should give back to their community. If I have something that this person doesn't have, I would like for this person to have it, too. It's all on us to give to our community.
What's been the most rewarding part of your work?
The most rewarding part of working at the center is to see a client come in, and we help them and can give them something, and they leave with a smile on their face.
Do you want to make a difference in your community like Barbara? Find local volunteer opportunities.
Share this post