Californian's Service for "MilVet" Helps Military and Veterans Around the World
Meet Daily Point of Light Award honoree Sandy Word. Read her story and nominate an outstanding volunteer or family as a Daily Point of Light.
Sandy Word has lived a blessed life, and is now paying that support and care forward through service.
As a volunteer with MilVet, an organization dedicated to enriching lives by connecting veterans, seniors, and families to resources and programs, Sandy helps to support thousands of men and women around the world through initiatives including the organization's Military Care Package Program. Helping thousands of military members and veterans, Sandy, a Menifee, California resident, is patriotically volunteering to help those who have dedicated their lives to their country.
What inspires you to volunteer?
I am inspired to volunteer because I have a servant's heart. I feel very blessed with my life and I want to be able to share what I can with other people. I have a special soft spot for military members because these men and women are risking their lives for their country.
Describe your volunteerism.
I serve as an advisor and chairperson for the Military Care Package Program, one of several MilVet initiatives. I make sure the process goes smoothly, from helping to coordinate donations and dropoffs to training new volunteers. We customize boxes with items specifically requested by servicepeople, so I'll identify those items. In addition to my volunteerism with MilVet, I volunteer with other organizations including Professional Women's Roundtable, Murrieta/Wildomar Chamber of Commerce and JAGS Gives Back.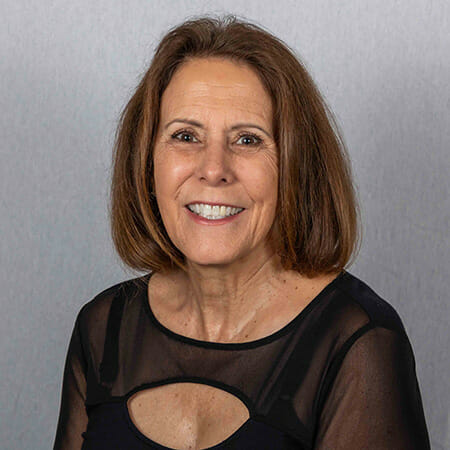 Share one personal story with me from your volunteerism.
There's so many. A recent story brings it home. A friend of mine has a son deployed on a Navy ship, and we'd been sending him boxes for several months. I personally packed boxes for him, and he sent me a note thanking me because the day before, he'd run out of deodorant, and we'd sent him some. I actually thought the government provided personal items to servicepeople, and they don't. We get letters all the time from people about how we made a difference for them, and it just brings tears to my eyes and warms my heart.
Why do you think it's important for others to give back?
If we all volunteered, every day of our lives, the world and our country would be a far better place. Look for the good in people and help when you can.
What's been the most rewarding part of your service?
It's rewarding to know that I'm making a difference. My dad was in World War II, and he raised us to be respectful and appreciative of the men and women that fight for our country. I feel very deeply about taking care of our country and the people that live here.
How have you continued to volunteer throughout the COVID-19 pandemic?
We adjusted our service and followed safety protocols, including social distancing. We also held a toy drive for military children in December in response to the pandemic.
In a few words, what does volunteering mean to you?
A grateful heart.
How can readers help?
Please visit MilVet's website for more information about how you can help.
Do you want to make a difference in your community like Sandy Word? Find local volunteer opportunities.
Share this post