Student's "Engage STEM" Volunteerism Makes STEM Accessible to Low-Income Students
Meet Daily Point of Light Award honoree Serena Pei. Read her story and nominate an outstanding volunteer or family as a Daily Point of Light.
Asked to pick her favorite STEM subject, Serena Pei will tell you she enjoys learning about the relationship between computer science and social ethics. Serena has taken her personal interest in STEM one step further, by engaging low-income students with education and resources.
As a volunteer with Engage STEM's San Jose/Morgan Hill chapter, Serena serves on the board as Director of Public Relations, providing much needed support to underserved students amid educational disruptions during the COVID-19 pandemic. Serena, a 16-year-old San Jose, California rising high school senior, is recognized for her perseverance and commitment to improving education through volunteerism.
What inspires you to volunteer?
I'm inspired to bring better education to other people around me. Engage STEM caters to lower income families, and helping people that need more resources outside of school is a really big part of why I volunteer with Engage STEM.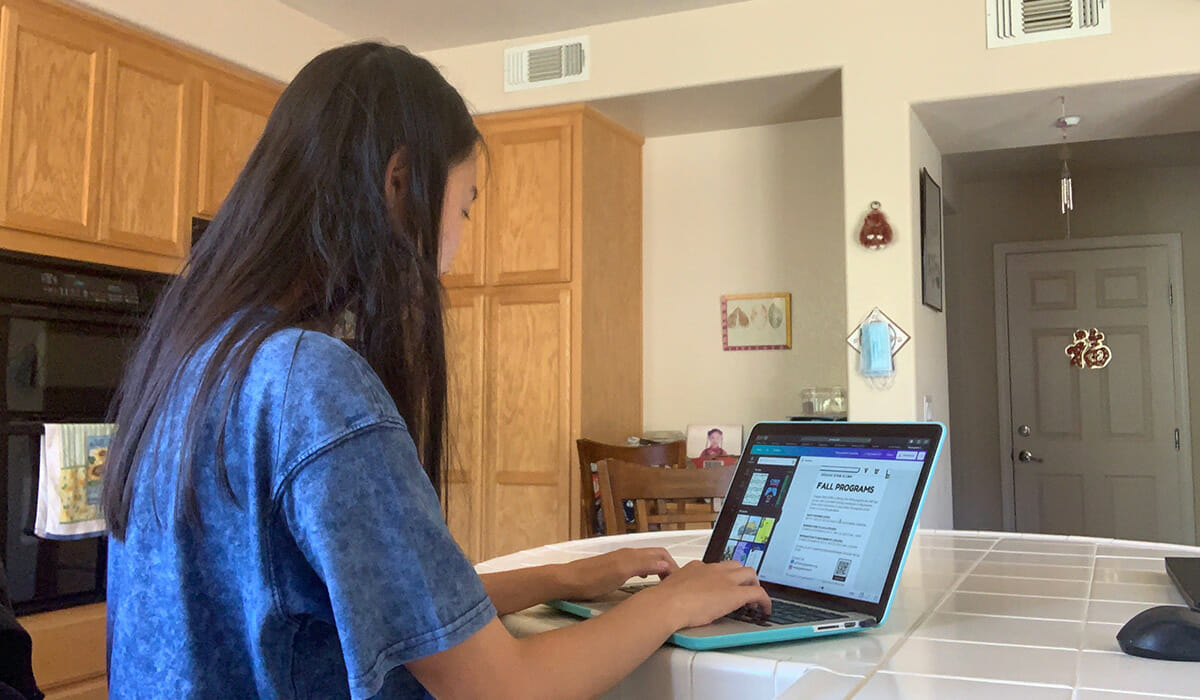 Describe your volunteerism with Engage STEM.
As Director of Public Relations, I manage the organization's website and social media channels. We also produce promotional materials for programs and connect with outside organizations for partnerships. Engage STEM offers free tutoring to low income students in subjects including biology, chemistry, astronomy, math and computer science. Lastly, I worked with the Engage STEM board to offer free online summer programs to elementary and middle school students for summer 2021.
Share one personal story with me from your volunteerism.
I wrote a story about a tutor and tutee from the program and it was featured on our website. Their story made me realize how much of an impact we're making on children's lives.
Why do you think it's important for others to give back?
A lot of people are very privileged these days. It's really important to help those who are not as privileged. Volunteering is an opportunity to do that.
In one word, what does volunteering mean to you?
Rewarding.
What's been the most rewarding part of your service?
The most rewarding part is getting to know other people like me who are passionate about volunteering.
When you're not busy with school or volunteering, what do you do for fun?
I play the flute and am in my school's marching band. That takes up a pretty big portion of my spare time.
How can readers help?
Please visit Engage STEM's website for more information about how you can help.
Do you want to make a difference in your community like Serena Pei? Find local volunteer opportunities.
Share this post