Volunteer Creates Successful Global Citizens by Empowering Young Black Entrepreneurs
Meet Daily Point of Light Award honoree Qu'Derrick Covington. Read his story and nominate an outstanding volunteer or family as a Daily Point of Light.
Today, Qu'Derrick Covington works at Howard University, a world-renowned historically Black university, to ensure students successfully graduate, but growing up, Qu'Derrick says his world was much smaller, and he yearned for strong Black role models.
"I grew up extremely poor," says Qu'Derrick. "When it was time for school, my mother couldn't afford to buy me shoes so I had to wear flip-flops to school. (As a child) I didn't see successful Black business owners, men who looked like me."
It wasn't until meeting his middle school principal that Qu'Derrick discovered that successful Black role model, who was a father figure to the young student. Now through volunteerism, Qu'Derrick is creating space for other young males of color to meet entrepreneurs that look like them.
Launching The Tulsa Initiative in 2018, the Silver Springs, Maryland 29-year-old, both a first-generation college graduate and first-generation entrepreneur, is uplifting entrepreneurial young men of color, ages 18-24, by connecting them with leaders of color and offering resources to support their paths to success, positive attitudes and a healthy mindset.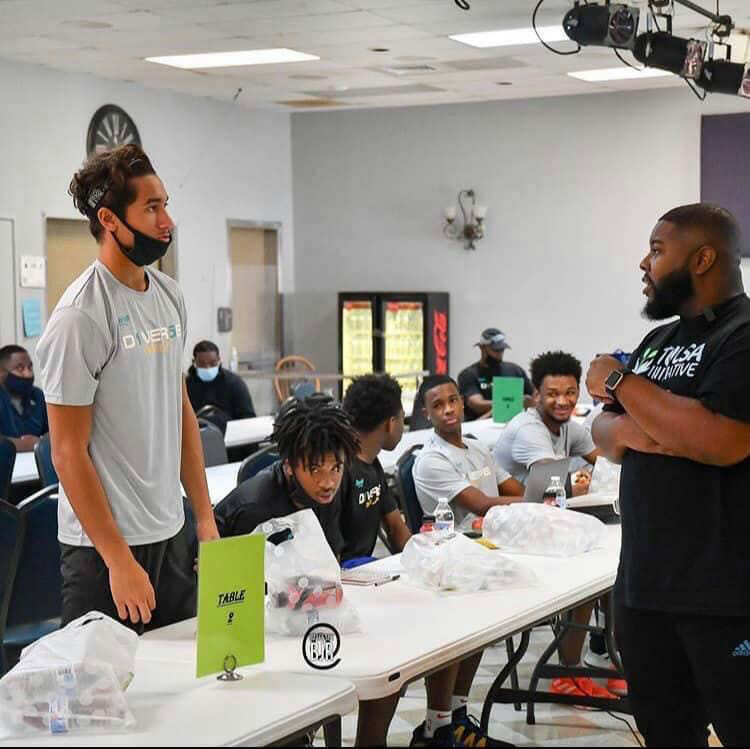 "I started looking at data around Black and Brown males as it related to Black economics, and I noticed a gap between Black and Brown communities versus (other) counterparts. Entrepreneurship wasn't pushed and if it was pushed, it wasn't being supported financially. Generational wealth comes down to ownership, and Tulsa Initiative addresses that economic gap. I wanted to make sure we focused in on entrepreneurship and pushing forward (their) vision, dreams."
Tulsa Initiative, named in honor of the thriving Greenwood District in the city of Tulsa, Oklahoma following World War I, recognized nationally at the time for its affluent African American community, has connected with a couple thousand young men across the United States thus far. As part of its intensive seven-week virtual program, participants learn from leaders about how to be better entrepreneurs, and then pitch their own companies in an end-of-program contest to secure funding.
Building the next generation of businessmen, young millennial founders of companies ranging from a national competition for marching bands to a digital marketing company with major contracts, Qu'Derrick's service is creating what he says is a foundation of better global citizens, inspired to improve their communities. An example of that foundation is former Tulsa Initiative participant Justice Houser of Birmingham, Alabama, who is the founder of SkyRocket Social Media Management, LLC.
"He didn't know me, (and) I didn't know him before the program," says Justice. "We've been able to form a real bond, it feels like I've known him my whole life. He's taken an extremely active role and interest in my business and personal life in making sure he can help guide me in making decisions and connections. He sends us almost daily encouragement and helps us in any way he can to make sure we're successful."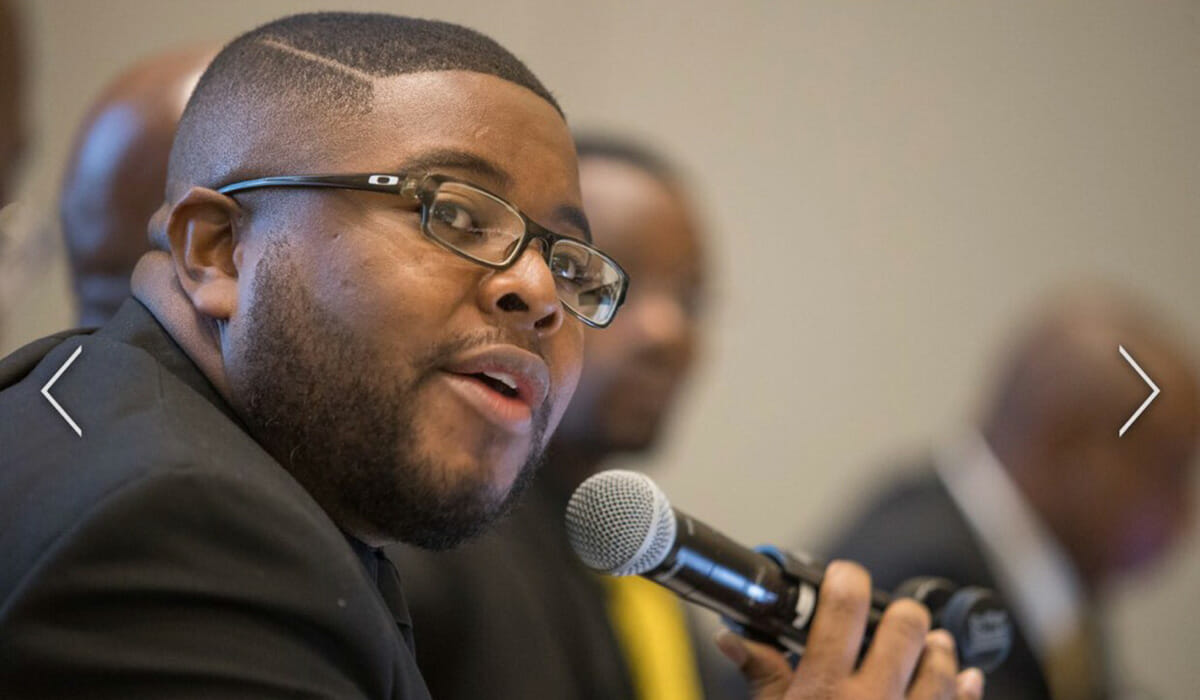 Partnering with organizations like 2-6 Project, Inc., Diverse, Inc., Affiliated Apparel, LLC., C2LP, LLC., Swivr, LLC. and SkyRocket Social Media Management, LLC, Qu'Derrick says his long-term goal is to create an entire generation of men of color entrepreneurs who will train up the next wave of younger entrepreneurs. In the short-term, Qu'Derrick has already changed lives through his volunteerism, and is giving unique focus to young men with great potential across the country.
"We had a young man who was a part of the cohort. After the program was over, he called me and said he'd been going through a serious court case and he was thinking about taking his life. (He said that) our weekend sessions changed his life, and gave him the opportunity to focus on his business. We do a lot of things in life, but not everything is in-purpose. That was one of those 'wow' moments for me. It let me know I was in-purpose."
Do you want to make a difference in your community like Qu'Derrick Covington? Find local volunteer opportunities.
Share this post