Cancer Survivor's Faith is Foundation for Service to Those in Need
Meet Daily Point of Light Award honoree Shirley Sanders. Read her story and nominate an outstanding volunteer or family as a Daily Point of Light.
A dedicated volunteer, Shirley Sanders says she is a "jack of all trades" when it comes to her service, helping out wherever the need exists.
Through American Cancer Society (ACS), the 64-year-old Gettysburg, Pennsylvania resident, who is a cancer survivor, helps to run the Adams County Relay for Life, where she leads the luminaria ceremony which honors survivors and those who have lost the battle to cancer. Shirley also serves Habitat for Humanity, which helps families build and improve places to call home.
Active in her church and community, Shirley has connected with thousands of people in need through her volunteerism.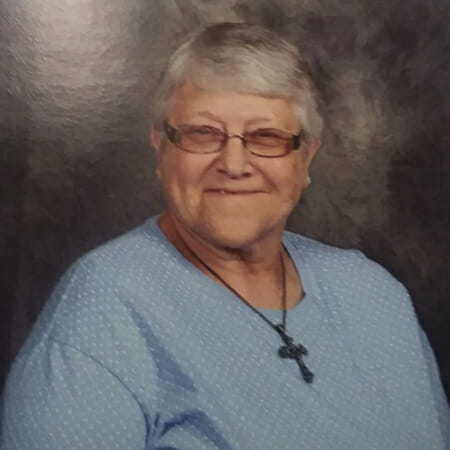 What inspires you to volunteer?
It's our calling to help others in need. Doing for others is a good feeling.
Describe your role with ACS and Habitat for Humanity.
As a volunteer for ACS, I lead the luminaria ceremony and I am a captain of a Relay for Life team and also plan for the event. Not only am I a 31-year survivor of cancer, I lost both my brother and sister to cancer, in addition to a number of other family members and friends. My volunteerism for ACS raises awareness about the resources they provide to people battling cancer.
Serving for Habitat for Humanity, I volunteer and recruit others to join our workdays. I'm mostly a gopher or I'll participate in clean up. I'm a jack of all trades. I'll pick all the nails up, paint and sand as we build affordable housing for families in need.
Share one personal story with me from your volunteerism.
Cancer survivors will speak at the luminaria ceremony, where we light candles honoring loved ones. Speaking is healing, they say, because they get a chance to share their story about what they've gone through battling cancer. The ceremony helps these individuals grieve and heal.
What's one way you hope to inspire others in your service?
Look beyond yourself to serve. I feel like I get more out of volunteering than I put into it. Volunteering is a good feeling, it brings joy to know you can help someone else.
What's been the most rewarding part of your service?
We are called to serve. I've been blessed in many ways. I am alive, have a home, husband, children and grandchildren. I was blessed to have all of this in my life and I want to bless others by doing for them. It's my faith that is the foundation for my service.
In one word describe what volunteering means to you.
Love. It's sharing love.
How can readers help?
Please visit the American Cancer Society and Habitat for Humanity websites for more information about how you can help.
Do you want to make a difference in your community like Shirley Sanders? Find local volunteer opportunities.
Share this post