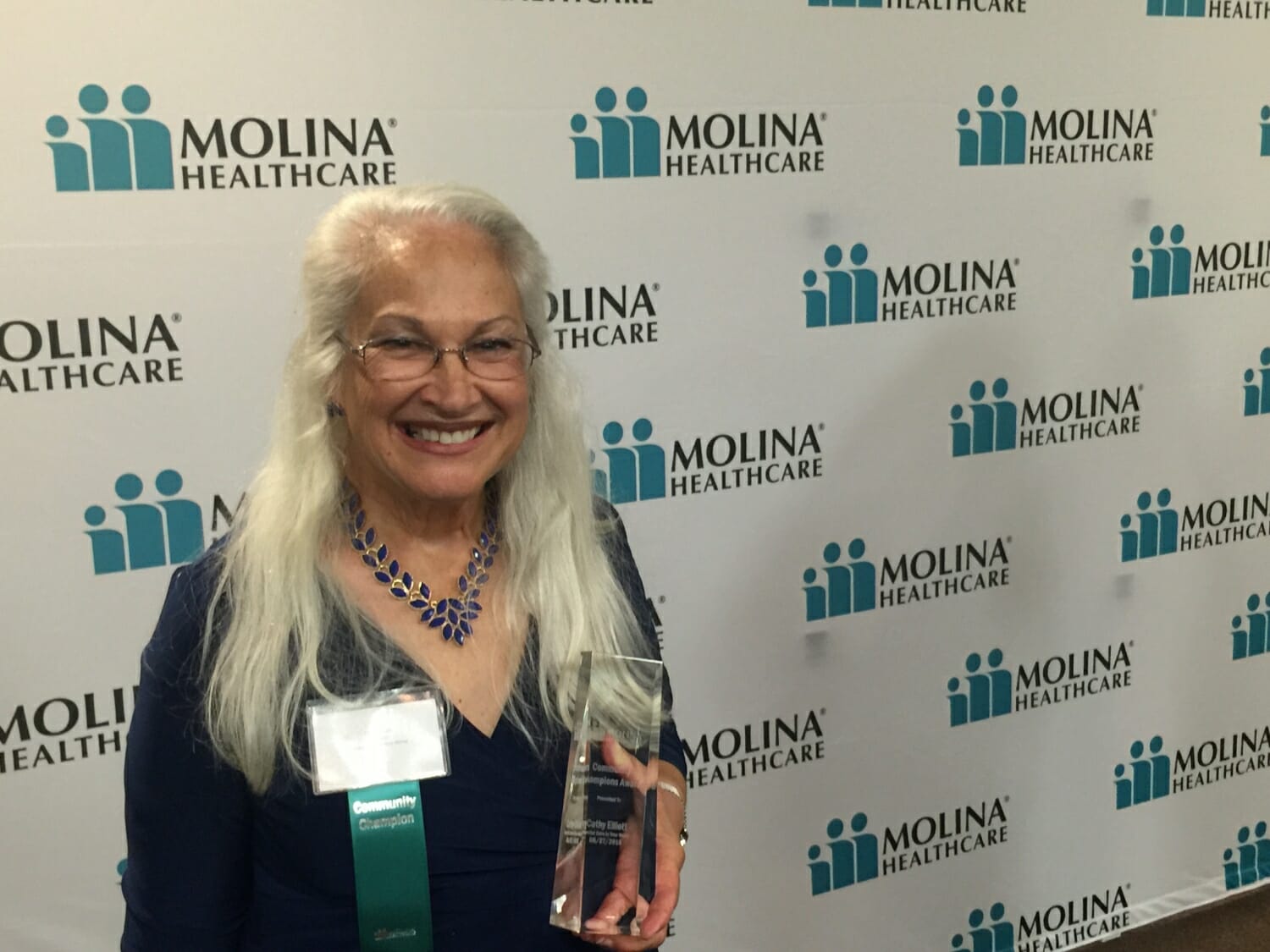 The way Cathy Elliott sees it, just because a person has special needs or is over a certain age or weight shouldn't mean they lose their right to smile.
Elliott, a dental hygienist with more than 40 years of experience, worked for four years as a civilian contractor with the US Army in Germany, supporting deployed troops with mobile dental care. When she got back home in 2011, she saw a need in her own Albuquerque community and set about trying to fill it. There are an estimated 20,000 individuals with special needs and more than 130 senior care facilities in the greater Albuquerque area. That all adds up to thousands of people who can't access regular dental care.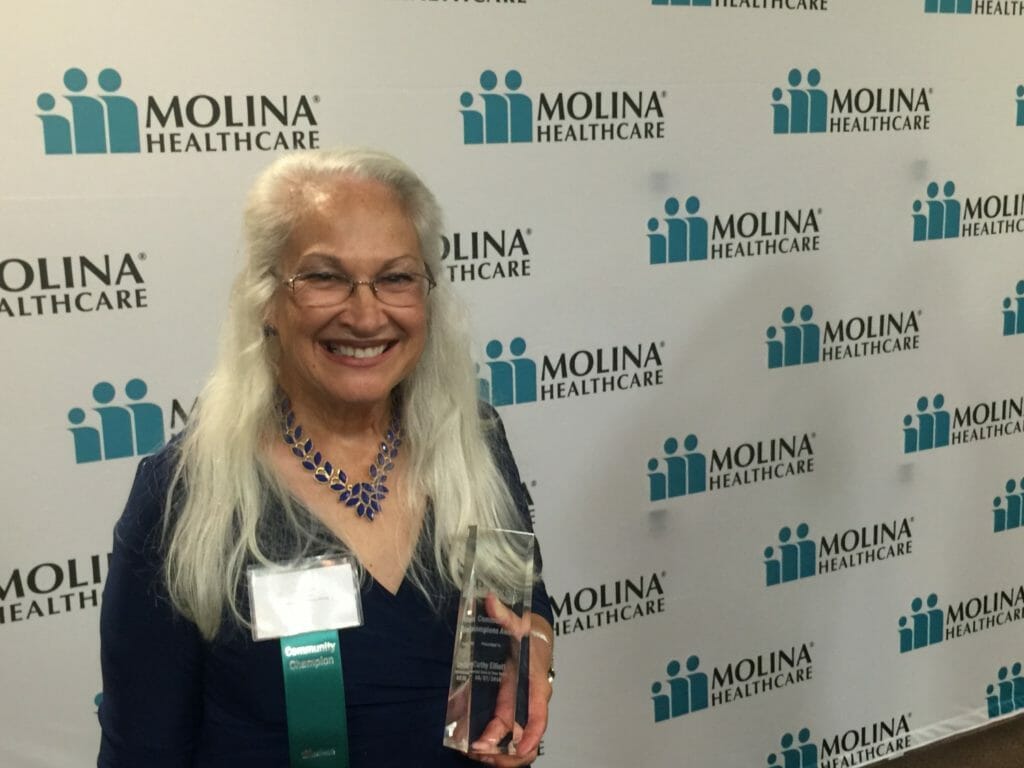 Elliott was recognized by Molina Healthcare of New Mexico with a Community Champions Award.
"In my regular job at a dental practice, I started noticing that there were patients who had quit coming in. Some had become frail or disabled, had problems with transportation, all kinds of reasons," Elliott recalled. "Proper dental care not
only provides a better quality of life, but poor dental health can serve as an indicator for other underlying health issues like coronary heart disease and cancer. It's important."
Although she'd never been involved in any kind of non-profit business, Elliott knew she had to make a difference. Despite a warning that mobile dentistry was "back breaking and not profitable," Elliott was not deterred. After doing plenty of research, and stepping out of her comfort zone to consult experts in the field, she founded Dental Care in Your Home (DCYH), a mobile dental unit that brings dentists and hygienists to the homes of people who can't easily access traditional dental care. DCYH started seeing patients in 2012 and expect to take care of more than 600 people in the coming year, adding about 20 new patients a month to the roster.
The practice charges a standard fee schedule, works with Medicaid and private dental insurance. That said, since its founding, DCYH has given away some $150,000 in free dental care, with Elliott working completely pro bono and her colleagues at a much reduced pay scale.
Her patients can range from autistic adults to the morbidly obese and frail elderly with dementia. One man, in hospice for stage four cancer, was suffering from painful, inflamed gums exacerbated by chemotherapy. "We treated him with silver nitrate and three weeks later his gums were healthy and at least his mouth was free of infection and he could eat again," she said. "It doesn't matter how much longer he has to live, at least he'll be able to smile and enjoy his food which will add to his quality of life. He deserves that. "
Share this post
---