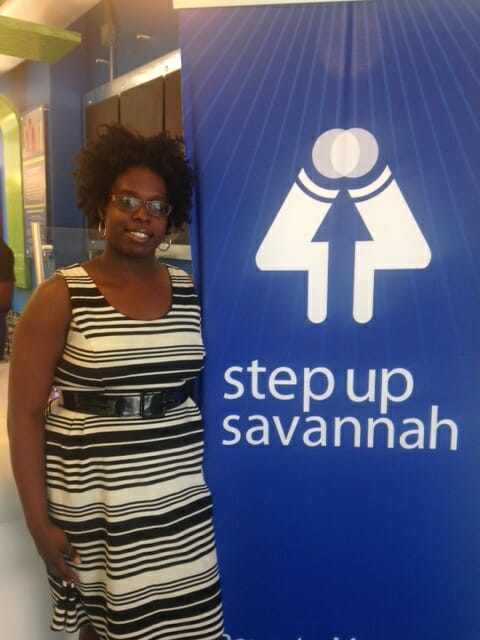 CaTyra Polland is an AmeriCorps VISTA with Step Up Savannah in Savannah, GA. At Step Up Savannah, Polland lends her services as a Wealth Building Associate. In her role she promotes financial literacy, builds community awareness of Step Up Savannah and its programs and connects clients with local services and resources.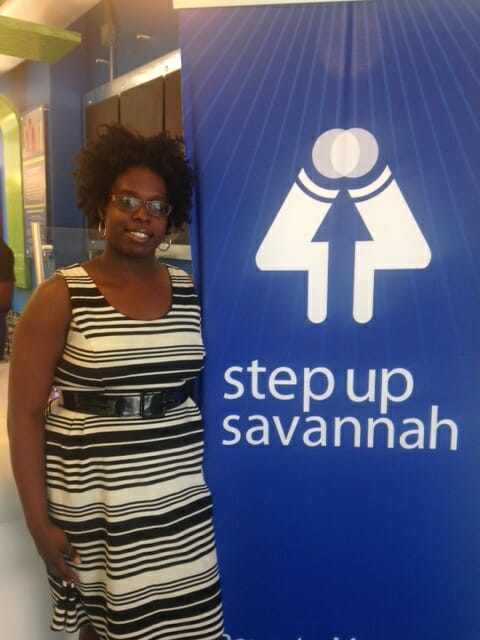 CaTyra Polland
Polland's services are vital. Polland has served as Tax Preparer for the VISTA Program. She helped prepare numerous tax returns for low to moderate-income households. As a result, Polland helped several families save hundreds of dollars. She volunteered to prepare returns so families can keep their hard earned money instead of paying to have their tax returns filed. Her keen sense of financial literacy allowed her to advocate for these families and help them make the best financial decisions available.
As the Poverty Simulation Volunteer Manager, Polland recruits volunteers to help execute the simulation. Poverty simulations are an experiential learning tool that helps to educate community members about the barriers faced by families living in poverty. Step Up hosts about four simulations a year, which are open to the public. Polland utilizes social media, in-person and e-mail to recruit and manage volunteers and has managed more than two dozen volunteers since November 2014.
Polland regularly writes blog posts for the Step Up Savannah website to educate viewers on various topics such as financial empowerment and current poverty issues.
There is no volunteer role is beneath Polland, she has volunteered as head hostess, food server, greeter, workshop facilitator and several other roles. Her humility and willingness to help others speaks volumes about her character.
Share this post