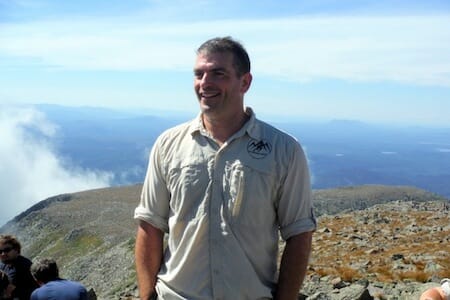 Sometimes a walk in the woods isn't just a walk in the woods.
Sometimes, that walk is a healing journey, a revitalizing chance to process, reflect and rediscover faith in humanity and oneself.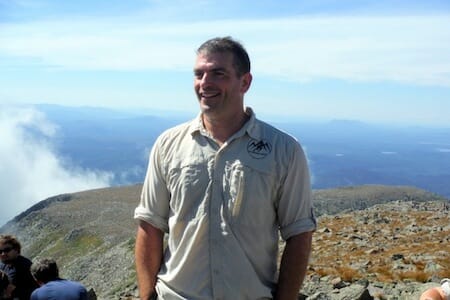 Sean Gobin
That's what happened to Sean Gobin, a 15-year veteran of the Marine Corps who left the military and returned to Charlottesville, Virginia, after three combat deployments to Iraq and Afghanistan. Gobin had always wanted to hike all 2,185 miles of the Appalachian Trail, which he did with another veteran buddy.
"About two-thirds of the way through I realized that something profound was going on," says Gobin, 40. "The hike was a therapeutic experience, something I thought other veterans could benefit from."
Since 2001, more than 2.5 million veterans have returned home from Iraq and Afghanistan but many have never transitioned and continue to suffer from post-traumatic stress disorder.
Gobin saw a way to change that, and founded Warrior Hike, a nonprofit outdoor therapy program that helps combat veterans transition by hiking the country's national scenic trails.
Spending eight hours a day for up to six months in nature offers the time and space to decompress, explains Gobin. Hiking with other veterans – people who understand what you've been through – is also critical, he adds.
"Every week our veterans are hosted by a local family for a meal and an overnight stay along the way. When you've experienced the worst of humanity, it's easy to become cynical. Reconnecting to simple is a healing thing," says Gobin, who was inspired by Earl Shaffer, a World War II combat veteran who became the first documented person to hike the entire Appalachian Trail.
Warrior Hikes helps veterans on and off the trail. After a screening process, veterans are outfitted with the equipment they'll need on the hike, as well as town support, food and lodging. Warrior Hike also assists veterans with job placement opportunities with the program's many partners.
Veterans can hike six different U.S. trails or opt to paddle the length of the Mississippi River.
To date, 71 veterans have walked the walk, 31 this year.
"For some veterans, a month on the trail can be life changing," Gobin says. "It's finding the time and the space to reintegrate, to process. That's the key."
Share this post