Chicago Woman Helps Housing-Insecure and Foster-Involved Students Attain Higher Education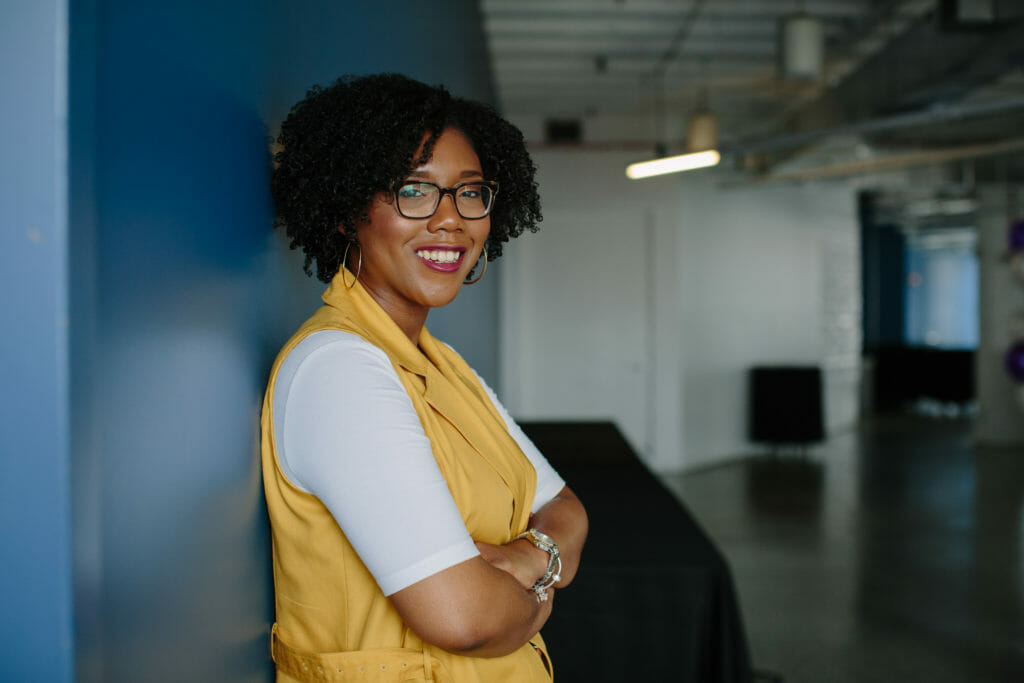 Meet Daily Point of Light Award honoree Shanté Elliot, who was a 2019 L'Oréal Paris Women of Worth Award winner. Each year L'Oréal Paris and Points of Light recognize and celebrate Women of Worth who make a beautiful difference in their communities. Ten honorees each receive a $10,000 grant to support their most cherished cause, and an online vote determines one honoree who will receive an additional $25,000 grant. Nominations for 2020 are open! If you know a woman who works to create lasting and significant change in her community, nominate her to be one of the 2020 Women of Worth.
When it comes to attaining higher education, homeless and foster-involved youth face many more barriers than their peers. Only 32 percent will graduate high school, less than 3 percent will earn a college degree, only half will be employed at age 24, and half will become incarcerated within two years of leaving foster care. With her nonprofit organization TasselTurn, Shanté Elliot is looking to change that.
TasselTurn pairs these youth with virtual coaches who work with the students all throughout high school in order to prepare them for their futures and help them navigate the higher education process. Since Shanté launched the organization in 2018, over 130 students have gone through the technology-based program, which at any given cycle utilizes 10 to 30 volunteer graduate students and young professionals to work as coaches. So far TasselTurn has only worked with students in the Chicago area, but will soon launch an affiliate program in Fort Worth, Texas. Shanté plans on growing the nonprofit even further in the future, with TasselTurn programs spreading across the nation to support some of the most vulnerable students.
Can you describe what TasselTurn does?
TasselTurn is a nonprofit organization that uses technology to foster a community for housing-insecure and foster-involved students and youth. With our platform, we are able to connect both of these student populations to online educational coaching and training, and facilitate connections to higher education and career opportunities.
What inspired you to start this organization?
Professionally, my background is in higher education administration in the areas of policy and college access. In addition to that, I've also worked in leadership for a national chapter-based child advocacy nonprofit. I would say the combination of both of those experiences professionally really exposed me to the significance and meaning of higher education, and how for some students the pathway to college is much simpler than for other students. Those other students are overwhelmingly from the foster system or are experiencing some type of housing insecurity or homelessness. With working in college access, I was able to create pathways to college for those populations. Working in child advocacy for that national organization was great, meaningful work. However, I always saw that to really change one's life, at least in the United States, often that still requires some sort of higher education, whether through training or graduating from a college or university. I knew that I really only wanted to focus on education for this population. I did not want to focus on any other area because I felt the sector overall does a good job of connecting to safety and foster families and those other areas, but the education component is what I feel is void in the market. That was the inspiration for TasselTurn, and then other side things [such as] volunteering and being mentors in certain social organizations really helped me see that this population is really in need. Technology is a tool to change those outcomes, because technology really makes everything accessible, per se, and really helps ensure that the affectability is consistent and not dependent on a residentially-based program.
Can you describe what the program is like for students involved with TasselTurn?
We facilitate the majority of our partnerships through high schools, so we start working with students as early as the ninth grade and we remain with students up until the twelfth grade and graduating from high school. On the student side, what it looks like is one, being paired with a coach. For this pairing, we do really try to place agency in the hands of the students, so they are vocal in articulating what they would like to see in a coach. We have great volunteers who serve as coaches for our organization. You'll be paired with a coach and with that coach, we have our own unique curriculum that is proprietary to our organization. That curriculum is designed to build non-adaptive skills, so skills such as time management, interview preparation, interpersonal communication, financial, and also just navigating the barriers to college and careers. The great thing about our curriculum and what makes it unique for our organization is we concentrate and incorporate trauma-informed practices. For the population of students we work with, they have a history of lived trauma and often traditional curriculum doesn't prioritize that and address that in the way we do. So you'll be paired with a coach, we'll have curriculum dependent on your goals for that school year, and our coaches select the modules for a student to complete. We also then continue working with the student and are able to really see the development of skill over the year and over their time working with their coach. When the child or student reaches those higher grade years like junior or senior, we also have college profiles that we work with the students to go through to see which college would be a good fit. Lastly, we facilitate and support the child in applying to college, and getting the proper materials and that pathway sorted out.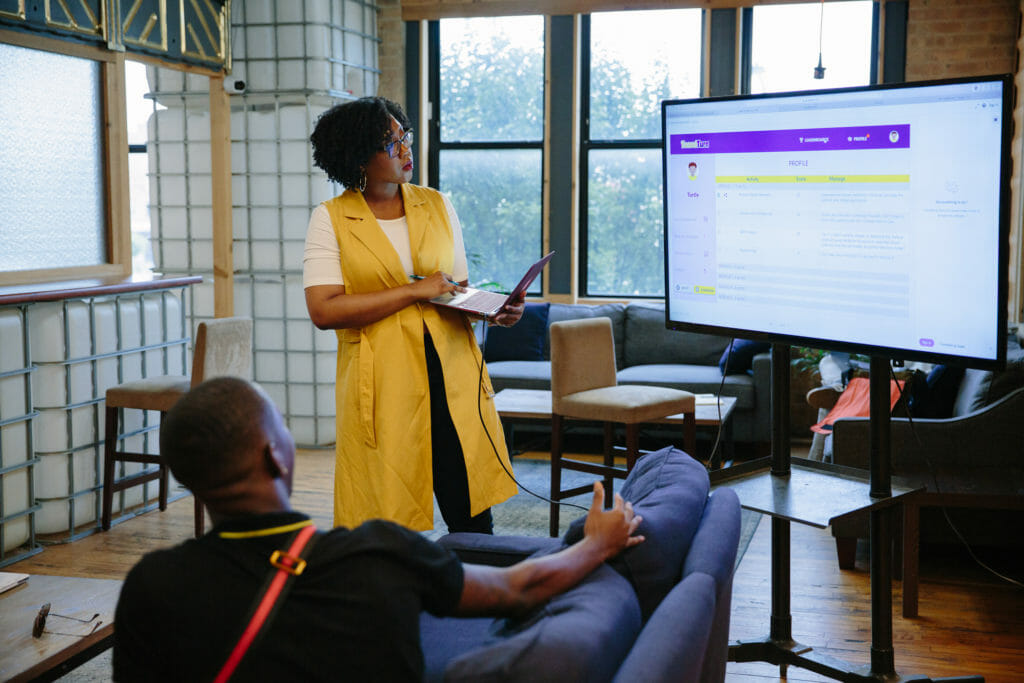 What kind of feedback have you gotten from kids who have gone through the program?
I think some of our best feedback is demonstrated in one of our early students who we worked with. We first met him during his sophomore year of high school. He was one of our first students in our program. He's now a rising junior in college. He attends college in St. Louis. In working and looking at his story, we've been able to really see one that one, our model works. Two, just having him be able to share things with his coach that he was not able to share with his case worker for whatever reason, really speaks to the type of bond our students create with their coaches and with our program and with our materials. To see his successes and see how his next goal is to serve with Teach for America because he wants to become a high school English teacher, and that prior to getting engaged with us, that really wasn't a pathway he sought for himself. So to be able to look at him, and see how the cliche like the light bulb turned on because of TasselTurn, and we helped that, I think is one of our greatest successes to date.
Why is it so important for kids who are going through homelessness and foster care to have this type of support, and what would going through the college process be like for them without it?
I think the climate we are currently in, we talk a lot about diversity, equity, and inclusion, and while I strongly believe in that — thinking about education and what education looks like for students, equity is a key issue in that. When we think about the students we serve, those who are housing insecure and foster involved, they know about college. They've heard about college. They want to attend college. However, college just does not seem like a pathway viable to them. For example, in Illinois in 2017, more than 3,000 youth in foster care completed a FASFA. However, when it came down to actually matriculating, only about 100 did. There's a large gap in the services that our population of students need. I think it's important that organizations like TasselTurn exist because we only work with this population, where the services in traditional schooling or traditional support speak to students as a whole. It's important that you speak to the individual needs of students, and that's what we are able to do successfully. We are trained and we are aware of the type of resources through financial aid, through grants, through scholarships, that our students are eligible for. We also know that we have to have different conversations with our students. For students who identify as homeless, as a part of their college application and preparing for college, we also need to work with them to identify housing during college breaks. That's just a part of what's not really talked about in traditional college-going programs. They don't really specify the unique need of those students. Who is going to sign, who will get provided a tax return for a foster student for a FASFA application? Traditional college-going programs, that type of language, that type of information, they just don't naturally know because that's not the students they serve. Back to that diversity, equity, and inclusion, organizations like TasselTurn really understand the equity component of the college-going process and are able to close that gap for some of our most vulnerable students. Less than 3 percent of youth in foster care graduate from college, but at age 13, 90 percent say they want to attend college. So what happened?
What's been the most rewarding part of your work?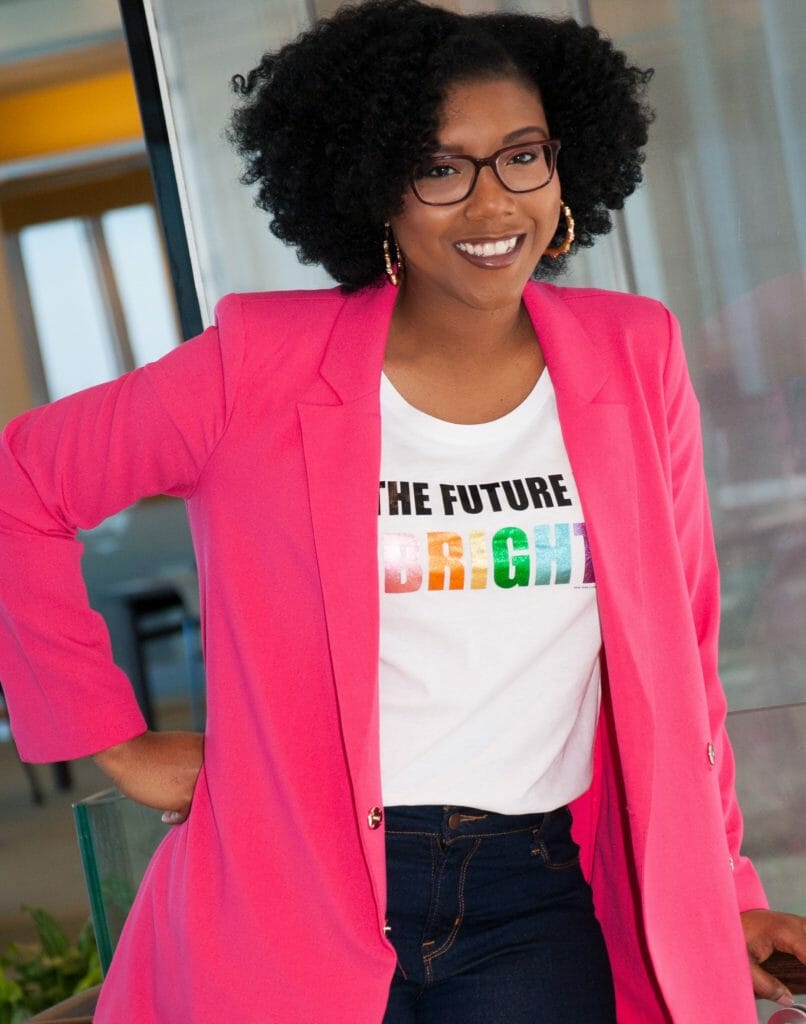 I have to go back to the story of one of our first students who is now in college. Again, you get this idea, and as a founder you make sacrifices including financial and including the stage of life you're in. You get this idea, and you walk
away from some things to pursue it, and you're not really sure if it's going to work. You're not really sure what's going to happen. Then you keep believing and you start something and you finally see one of the first beneficiaries do so well in college, and now he's on a path to start a career for himself, and that college degree is not just a college degree. A college degree will ultimately change the trajectory of his life. I would say that indeed has been rewarding. In addition to that, having connections and being recognized by global companies like L'Oréal Paris while we are such a young organization — I can't even describe it in words. We were also recently named an Echoing Green finalist, another national recognition. I think people really believing in our mission of what we're doing and celebrating us and helping us has been rewarding. Because again, it takes a different type of courage to almost change the direction of your life to pursue an idea you got, and you knew you had to pursue it because it's what you thought about every night and every morning. To see it actually happening has really been rewarding. It's proof and evidence that they say slow and steady wins the race, so that's how we're moving. I'm thankful that we are now getting more opportunities and being recognized.
What do you want people to learn from your story?
I would first want them to understand that there is enormous potential in the youth that we serve and that we work with. They deserve an opportunity at college and to create a career they love and they desire. I also want them to visit our website to learn more and follow us and engage with us on social media. I want them to know that technology for good is possible. Youth and technology to facilitate educational pathways is a viable thing. While we may be a nonprofit organization, we do provide a social return with what we do as well. I want people to know that we're a nonprofit, we're using technology for good, and there are students who you do not hear about who have enormous potential and will make a home run if given the opportunity. That's what TasselTurn really seeks to do, just via technology.
Do you want to make a difference in your community like Shanté? Find local volunteer opportunities.
Share this post