Teen's Volunteerism Provides Youth Access to Tech Education
Meet Daily Point of Light Award honoree Faith Cheung. Read her story and nominate an outstanding volunteer or family as a Daily Point of Light.
17-year-old Faith Cheung says visiting children at an orphanage in Taiwan, she realized that concepts like typing on a laptop keyboard, or email, were unfamiliar to them. Identifying a similar lack of access to technology education in her own community of Rockville, Maryland, the rising high school senior decided to dedicate her time to increasing technology education for students.
Launching Code A Wish in 2019, Faith hosts coding lessons at her local library and an annual technology conference for teens called the "Future Summit." Connecting with more than 500 elementary and middle school students in the Maryland area thus far, Faith is offering technology skills that she says are critical for students in order to unlock future success.
What inspires you to volunteer?
Most students in my community have access to technology, but as a volunteer for a program serving Syrian elementary school student refugees called "Pioneer On", I discovered that there were a lot of individuals who don't even know how to use a computer. Considering this along with my experience at the Taiwanese orphanage, I was startled. Because of a lack of skills, these people, many disadvantaged, are closed off to so many job opportunities. I was inspired to volunteer to increase awareness about technology and help others learn how to code or use a computer so they're not trapped when they're older.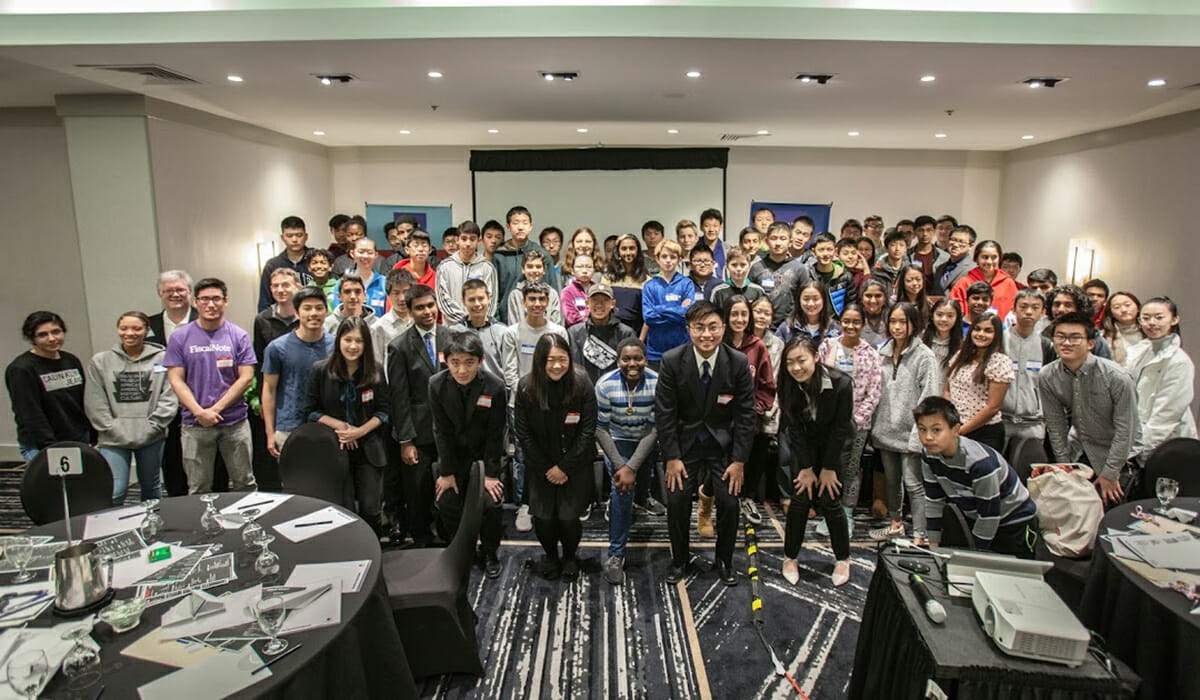 Describe your role with Code A Wish.
As founder and CEO of Code A Wish, I recruit other volunteers to teach coding lessons to students around the state. We are a student-run organization, and want to reach as many students as possible through lessons and events. I also run our marketing and planning initiatives, and raise awareness about our programs.
Share one personal story with me from your volunteerism.
I visited this orphanage in Taiwan in summer 2019, and provided three computers for the girls living there through Code A Wish. I wasn't sure if the computers would make a difference in their lives, or even if the students would use the computers once I was gone. When I got back to the U.S., I received an email from the girls in the orphanage. They told me how much the computers were helping with their school work and how it helped them bond throughout the orphanage. Receiving that email was a great moment for me.
Why do you think it's important for others to give back?
If you're more fortunate than others or comfortable in your own life, it is time to turn to others who might be lacking opportunities. It's your duty to be able to turn to other people and make sure they have equal access to the amazing opportunities you do. Everyone has potential in computer science and other fields, and I want to give others access to be able to pursue future success.
What's been the most rewarding part of your service?
It's been rewarding knowing that even if teens attend our lessons because their parents force them, not necessarily because they have interest themselves, they will learn something. Whether it's a business skill, a newfound interest in coding or AI. These students might be blocked off to learning new skills, but I can plant a tiny seed of interest, and maybe because of that, they might decide to pursue something completely new.
What have you learned through your experiences as a volunteer?
Every community is not always accurately represented, wherever you live. I attend a well-off school compared to other places, and I never realized exactly how many people didn't have access to a computer or didn't know what email was. Our world is more and more reliant on technology, as you can see with the coronavirus pandemic, so it's important for students to be able to effectively communicate using these tools.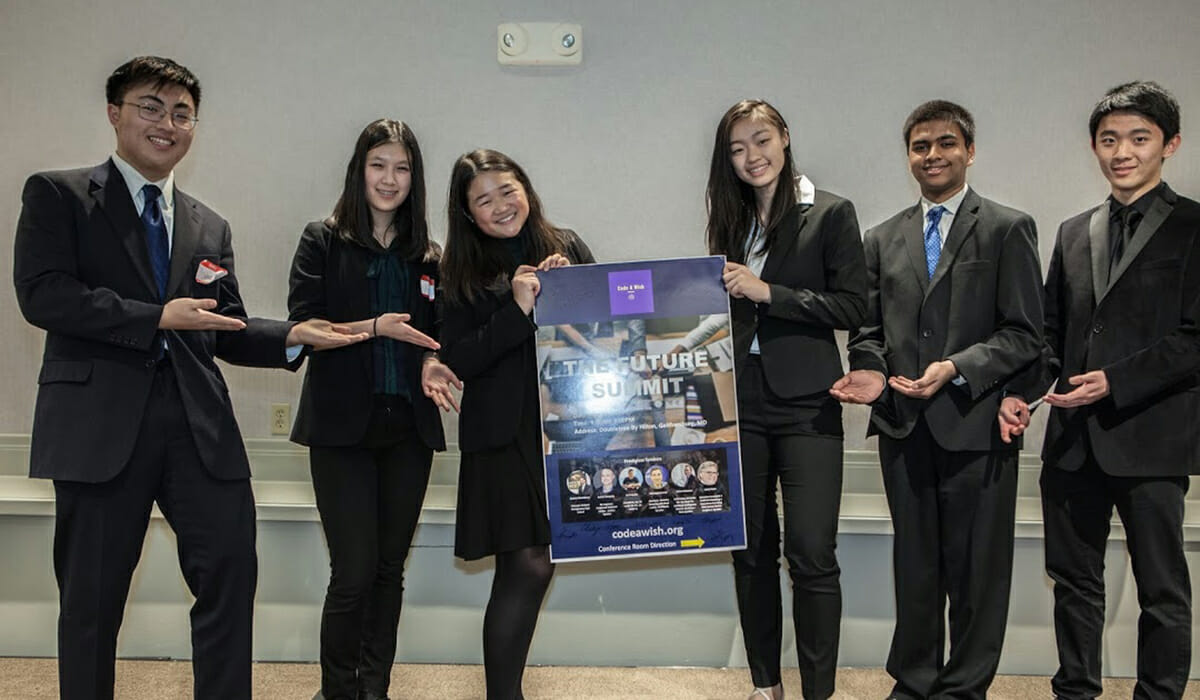 In one word, what does volunteering mean to you?
(Laughs). Reciprocation.
When you're not in school or volunteering, what do you do for fun?
I attend orchestra, where I play the oboe. I also do public speaking.
How can readers help?
Code A Wish relies on donations and local sponsors for our programming. Please visit our website for more information about how you can help.
Do you want to make a difference in your community like Faith Cheung? Find local volunteer opportunities.
Share this post