Connecticut Woman Serves Community for a Safer, More Equitable Future
Meet Daily Point of Light Award honoree Amanda Gabriele. Read her story and nominate an outstanding volunteer or family as a Daily Point of Light.
Volunteering, Amanda Gabriele says, is the ultimate way to participate in democracy. "You only get to cast a ballot once a year in an election, but by volunteering, you can cast a ballot each and every day for organizations that are important to your heart." The 37-year-old North Haven, Connecticut resident is casting her daily ballot in support of creating a better future for children.
Volunteering for many local organizations, Amanda's service is centered around education and children. From increasing STEAM opportunities for her Girl Scouts troop, to advocating for special needs students, to promoting solutions in her school system, Amanda has connected with thousands as she works towards a safer, more equitable community.
What inspires you to volunteer?
My dad, a life-long volunteer, really modeled that behavior for us, that volunteering for your community and cause is not only personally fulfilling, but also good for your community. We were raised to be the kind of people expected to fix a problem when they see it as opposed to just pointing it out.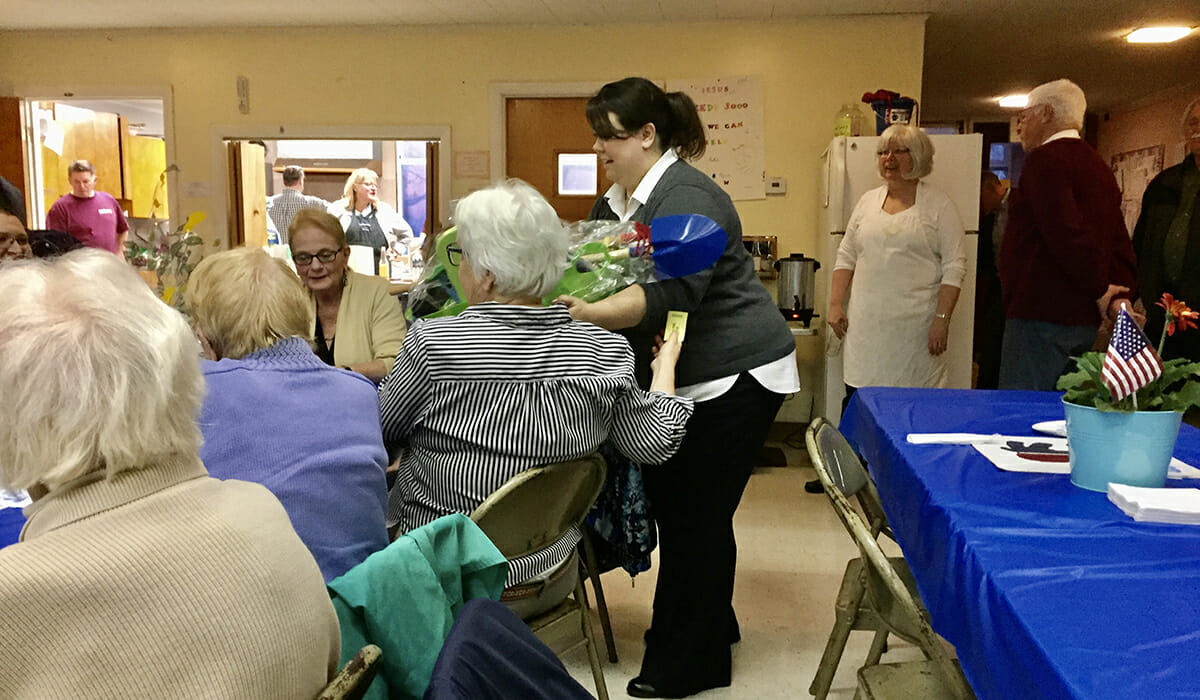 Amanda pictured delivering raffle prize baskets. The volunteer has connected with thousands as she builds a safer, more equitable community for kids./Courtesy Amanda Gabriele
What does volunteerism mean to you?
Rudyard Kipling's poem, 'If', famously concludes with this message: "If you can fill the unforgiving minute with sixty seconds' worth of distance run, yours is the earth and everything that's in it,". That's what I'm trying to do with my life, so that when my time is up, I can rest easy, knowing I've done enough.
Describe your volunteerism.
The one thread that runs through all of my service is that I am trying to make our community a more safe and equitable place for our kids. Some of my volunteerism includes:
People Investing in People Foundation (PIIP), where I serve on the board of directors.
North Haven Board of Education, where I serve on various subcommittees and task forces. School plans are really up in the air right now, so I'm helping families get in touch with childcare and taking really important questions back to my district.
Girl Scout Troop 60400 leader, where we offer a space for girls to explore STEAM in ways that are interesting and practical.
The Hartford's Annual Giving Campaign which I have helped organize and fundraise for.
North Haven Special Need Advisory Group (SNAG), I serve as co-chair of this organization. SNAG advocates for more service and funding within the school system for children with special needs, a mission that is personal for my family and my son, Oliver.
Your volunteerism isn't limited to organized service. Explain.
We adopt families within a Facebook group that supports children with rare diseases. My 10-year-old daughter, Alice, was born with Craniosynostosis, which is when the bones in a baby's skull join together too early. She's doing awesome now, but since having children of my own, my service has moved towards helping other children. My daughter and I mentor kids with Craniosynostosis because it's a scary experience to work through.
Share one personal story with me from your volunteerism.
As a Girl Scouts troop leader, we spend time exploring issues in our community and offer a safe place for the girls to explore and identify how they can help. We once helped the girls learn basic sign language, and it was really cute to see them signing secret messages back and forth to each other. In the 9-11 age group, confidence in young girls starts to drop off significantly. It's really important to me that the girls feel they have a place to explore and build up confidence to be able to go out into the world and do great things.
What's been the most rewarding part of your service?
My service is all rewarding. That's the beauty of volunteering. It's allowed me to connect at a deeper level with North Haven, my adopted home. When we moved here, service was a really great way to engage more meaningfully, and I've made a lot of friends here who support and motivate me to keep pushing.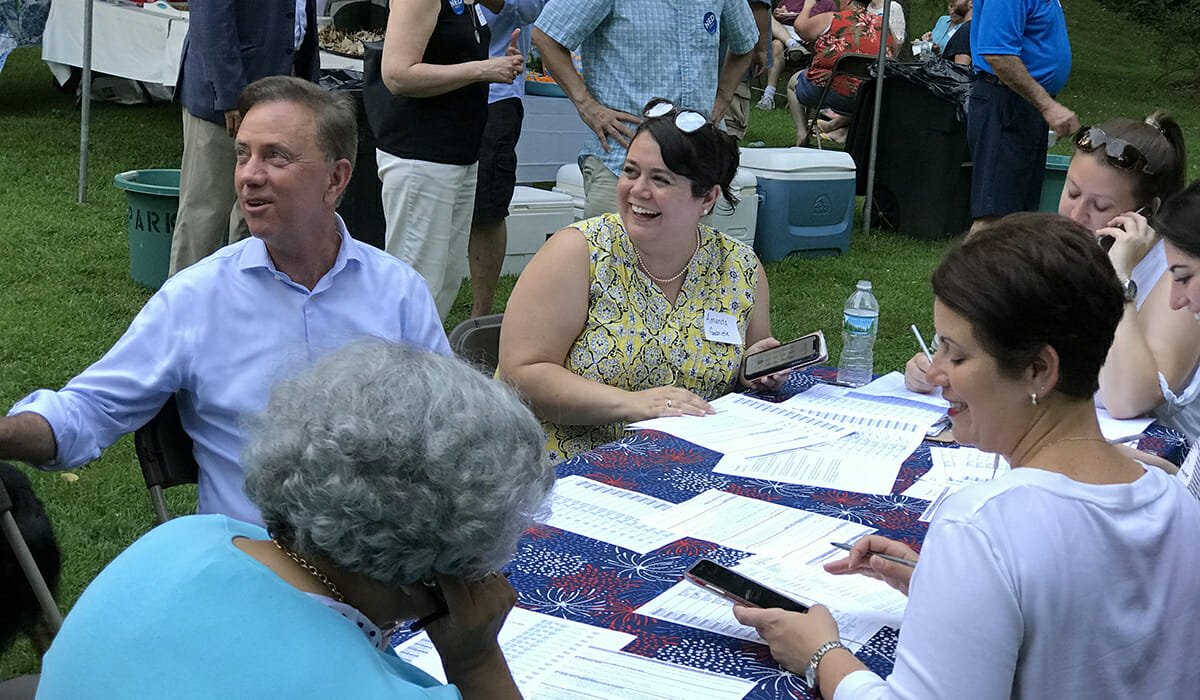 Tell me what your future service might look like.
North Haven is a great place to live, but no place is perfect. By getting more people involved and paying attention, we can make North Haven, Connecticut , even the United States an even better place to live. Each one of us has the ability to be the drop in the bucket that creates the ripple that makes change. Get as many people involved and make your community what you want it to be.
In one word, what does volunteering mean to you?
Community.
How can readers help?
PIIP tackles education inequity. Please visit their website to learn more about how you can help.
Do you want to make a difference in your community like Amanda Gabriele? Find local volunteer opportunities.
Share this post