Senior Builds Safer Community through Volunteerism
Meet Daily Point of Light Award honoree Susan Vasalle. Read her story and nominate an outstanding volunteer or family as a Daily Point of Light.
Susan Vasalle has lived a life of service by building relationships with others, first as a child raised to help others, then professionally as she moved throughout her career as a social worker, then radio broadcaster. Now, the 72-year-old serves as a community liaison, aiding citizens in her community in preventing crime and accessing police services.
As a volunteer and president of Leetsdale Cop Shop, a non-profit supporting a police station, the Denver, Colorado resident provides crime prevention information and tools in addition to other resources to the public. Serving with the Cop Shop since 2013, Susan launched a "Mobile Cop Shop" to better facilitate community outreach, including to seniors, and offers safety resources to over 500 citizens each year. Susan, who calls volunteering an "attitude", is building a safer community through service, devoting nearly 3,700 hours and connecting with thousands of people thus far.
What inspires you to volunteer?
I've done volunteer work in a variety of ways my whole life. My parents volunteered in the town we lived in and I was brought up to believe that if there was a way that I or anyone in my family could help someone in need, that's just what we did. Volunteering was an attitude.
Describe your role with the Cop Shop.
As a volunteer and the president of Leetsdale Cop Shop, I handle administrative duties, coordinate with supervisory staff and handle training, scheduling and opportunities for the half-dozen volunteers who work out of the Cop Shop. As a Mobile Cop Shop, we find places in the community to set up and share our resources. People can call, text and email us for help. I also routinely speak with neighborhood organizations and city leaders to raise awareness and fundraise to support our activities.
Tell me more about how the Cop Shop works.
We take care of two populations in our community: citizens and police officers in our local district. We help citizens in a variety of ways. We'll give them information that they can either pursue, or safety education resources that help allay their fears. We get tons of inquiries from people who have received scam phone calls. These are scams where the person is looking to steal money, for example, the scammer will pretend the person's grandson has been arrested and he needs bail money from grandma. It's kind of like being a social worker in a way. You counsel and offer advice. We don't ask people for their names or contact information unless they provide their information.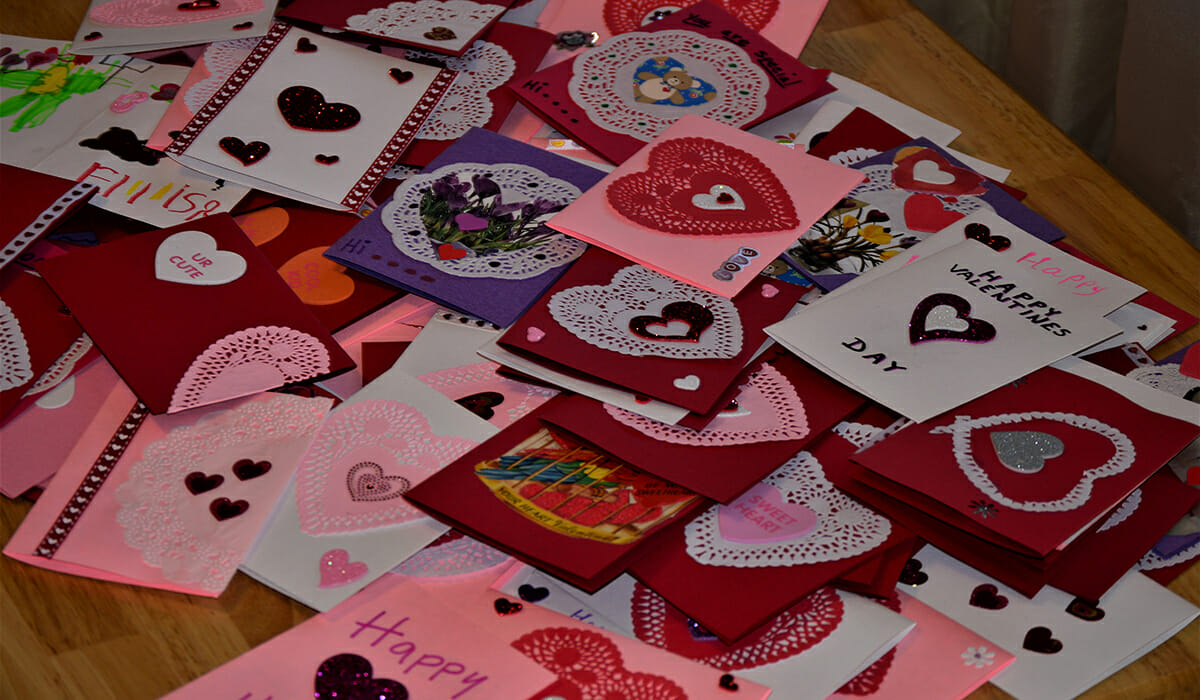 Share one personal story with me from your volunteerism.
In addition to helping citizens, we take care of police in our district. When we had the Cop Shop storefront, we'd keep water and snacks for the officers. Now we make notecards, or we'll send officers lunch, or pass out goodie bags at the holidays. Police are usually very thankful when we show them appreciation.
What's been the most rewarding part of your service?
It's been rewarding to do something to make my community better. Our Cop Shop is located closeby to where I live, but what we do and how we help our local police district filters out to other parts of the city too. My Cop Shop is considered an 'outside the box' operation, because we're the only non-storefront that has successfully thrived as a mobile operation for three years. We'll do a lot of things nobody thinks about, like our Dancing with the Cops event, which raised over $2,000 for traffic safety, as well as provided the opportunity for citizens to have fun with local police officers.
How have you adjusted your service as a result of the Covid-19 pandemic?
We had to stop any physical contact with the community once the pandemic hit. One of our biggest initiatives is offering safety resources to a 55+ senior community, and we had to pause that activity, but we're hoping to start going back in September. There are more than 3,500 residents there, and they rely on us and our interactions. Throughout the pandemic, my focus has been to keep my volunteer team united through team building. We also bought lunch for police officers and wrote them notes.
In one word, what does volunteering mean to you?
Connecting.
How can readers help?
Please email lee[email protected] with inquiries about how you can help.
Do you want to make a difference in your community like Susan Vasalle? Find local volunteer opportunities.
Share this post