Volunteer Helps to Feed, Clothe and Shelter Homeless and Others In Need
Meet Daily Point of Light Award honoree Melvin Claiborne. Read his story and nominate an outstanding volunteer or family as a Daily Point of Light.
People don't choose to be homeless, says Melvin Claiborne, but rather, living on the streets is often a matter of circumstance. Reaching out to help those who have fallen on hard times in the greater Washington, D.C. area, the 51-year-old Accokeek, Maryland resident is joyfully volunteering to help his fellow neighbors.
Serving as a volunteer for a number of organizations across greater Washington D.C. and Maryland, Melvin has been volunteering since his time as a young teen in the Boy Scouts. Connecting with thousands of people, including the homeless, seniors, children and impoverished over his decades of service, most recently feeding the hungry during the pandemic, Melvin is passionate about giving back to his community and inspiring others to join in on the effort as well.
What inspires you to volunteer?
it's just joy. Volunteerism is happiness, and that is the fuel that inspires me to help and do for others who can't do for themselves. I'll sometimes hear people say that they're forgotten, and my service is a reminder to these people that they do matter, no matter the circumstances they are in.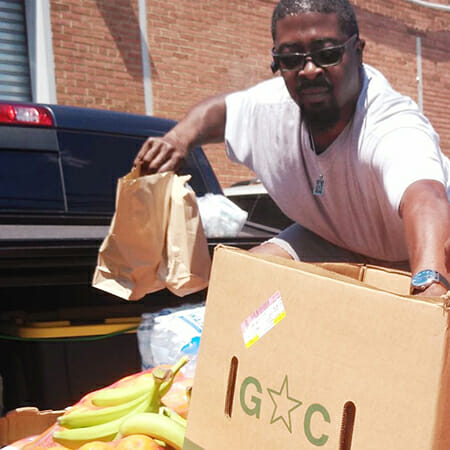 Describe your volunteerism.
I help people because I have been blessed and fortunate in life, but if circumstances were reversed, I would be grateful for someone to offer some kind of assistance to me for no reason. My volunteerism includes some of the following organizations:
Share one personal story with me from your volunteerism.
We were distributing food at an event, and a gentleman walked past us without a shirt on. He appeared to have been beaten up, so we stopped him and asked what was going on. He told us he'd just been robbed, and the attackers had torn his shirt off in the process. I took off the shirt I was wearing because I had another one underneath, and gave that shirt to this gentleman. In essence, I was his protector in that moment, and it meant the world to me that I was able to help. Also, for the younger generations and older people that were there, it's my hope that my humble action might inspire them to do better the next time they're in a situation like that.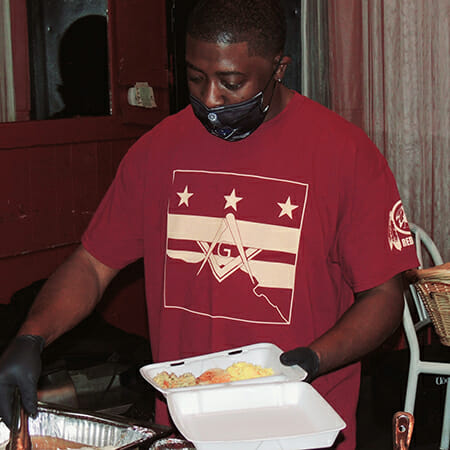 Why do you think it's important for others to give back?
It's important because my bad day could be somebody else's worse day. A lot of people are realizing that we're just one turn away from everything changing, and that tomorrow, they could be right where those who are in need are, for any given reason. This pandemic is proof of that.
What's been the most rewarding part of your service?
The smiles and being able to meet with people in my community is the most rewarding part of my service. It's worth every minute that I might not get any sleep, because I'll sometimes leave work (I work the nightshift) and then I go do community service.
How have you adjusted your service during the Covid-19 pandemic?
We've fed the homeless in D.C. twice with bagged lunches, and we're looking forward to doing it again.
In one word, what does volunteering mean to you?
Family.
How can readers help?
We'll be offering Thanksgiving baskets, which include a turkey and all the fixings, for families in need. Please email mcla[email protected] for more information about how you can help.
Do you want to make a difference in your community like Melvin Claiborne? Find local volunteer opportunities.
Share this post