Creating a loving space for children in need
Lori Rhodes is a born organizer. A natural caregiver and an oasis of calm in a crisis, the busy wife and mother always knew that her own world was blessed. What concerned her was the need she saw in her community, especially relating to neglected and abused children. Because the cycle of abuse, left unchecked, can translate to an abusing adult, she founded Chicktime in 2009, a nonprofit that partners with local residential treatment centers and shelters to bring children into a caring circle of love and hope. What started as one chapter has grown into more than 50 volunteer groups from coast to coast. A leader in both her local Canyon Lake chapter and the national organization, for which she mentors and coaches, Lori has found her passion for passing on this story of hope and restoration from community to community.
Lori is committed to making a difference in her community and she is today's Daily Point of Light Award honorees. Points of Light spoke with her about her commitment to service.
What inspires you to volunteer?
I believe we all have God-given talents and should use them to make a difference. I am passionate about children and want every child to feel loved and valued. Too many children are abused and neglected. Doing nothing about that is unacceptable to me. I can't reach all children but there are women in every community across America who can organize volunteers and make a difference. Together we can stop the cycle of abuse by helping children understand how loved and valued they are. When a child truly believes they are loved their wounds will heal and they are less likely to lash out as adults and repeat the cycle of abuse. I am motivated to help women do their part in their own communities and I feel energized by helping women make a difference.
Describe your volunteer role?
I mentor women across America and help set up partnerships with shelters and organize women in their communities. I teach them the model I developed to bring fun activities to the children and bring new volunteers into the children's lives to love and spend time with them. I coach the women to find out what the shelters need most and inspire their volunteers to meet those needs. I also organize ongoing support to ensure long term sustainability. My goal is to build a network across America offering meaningful opportunities to connect and love these children.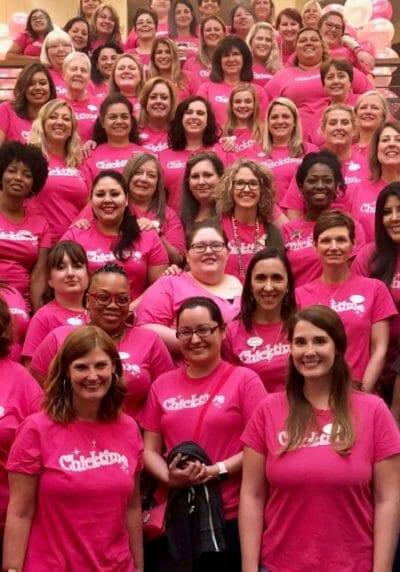 Why is it important to you to support your community in this way?
When I was in my 30s, I began volunteering with a local children's shelter in my community. I realized how unloved and unvalued abused children feel. I shared stories with my friends and inspired them to come with me and teach the children activities and skills like cooking, gardening, art, crafts, sewing, budgeting, manicures, music, etc. I saw a remarkable difference as the children began to transform as volunteers spent time with them. The children's downtrodden faces became filled with light, their slowly shuffling feet began to skip when they saw us coming, and the once quiet rooms began filling with giggles and happy conversation. If such a transformation was possible in my community it can could happen in others.
What's the most challenging aspect of your volunteer service?
People are so busy these days making ends meet and keeping up with their responsibilities they often don't believe they have time to make a difference. This is simply not true — it keeps them from getting involved. I find it challenging to keep the women I mentor engaged when their local communities don't make time to volunteer.
Why do you think it's important for others to give back?
People are overflowing with gifts and talents. If we would use these personal resources to help others not only would people experience a deeper sense of personal fulfillment, I believe we would live in a healthier and happier society.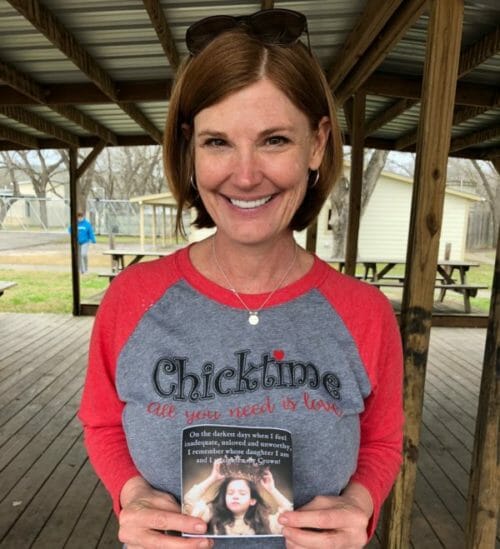 What's been the most rewarding part of your work?
Seeing the joy in other people. The joy in the children we serve when we are with them and the joy in the women I mentor when they experience the difference they make. Most women have no idea the capacity they hold to make lives significantly better for others. When I get to witness that ah-ha moment a beautiful peace washes over me.
What have you learned through your experiences as a volunteer?
I want more. As each year goes by, I become more and more energized to help others take their place and make a difference. There are so many children just waiting to know they matter. We must go to them.
Are there any future partnerships, programs, or events that you are excited about?
Of course. I envision a partnership with every children's shelter in America. I'm just waiting on the women in those communities to find me and so we can make it happen.
What do you want people to learn from your story?
They matter. And that others are waiting to help them take their place.
Do you want to make a difference in your community like Lori? Click here for local volunteer opportunities.
Share this post