Creating Intergenerational Change Through Financial Mobility for Women and Girls
Meet Daily Point of Light Award honoree Darby Voisin Smith. Read her story, and nominate an outstanding volunteer or family as a Daily Point of Light.
Darby Voisin Smith of Greenville, S.C., has been volunteering with Foundation For Girls (FFG) since summer of 2019 as a coach for unhoused and marginally housed teen moms. She is a gifted leader who is now also on the board of FFG.
Foundation For Girls is a Charlotte-based organization committed to economically empowering marginalized young women and their children. In her volunteer role, Darby provides guidance and support to women in the program in order to help them build essential life skills and financial literacy. Through mentoring and coaching, she helps them gain the confidence and knowledge necessary to achieve economic independence and stability for themselves and their children – something that many of them have never experienced before.
Read on for more of Darby's story and what inspires her to keep volunteering with FFG.
Describe your volunteer role.
I volunteer as a coach with FFG. As a coach, I mentor young women. Many are single mothers. Some are unhoused or what we call marginally housed – as in, they may be staying on someone's couch, or they may have shelter over their heads but are not necessarily in stable situations.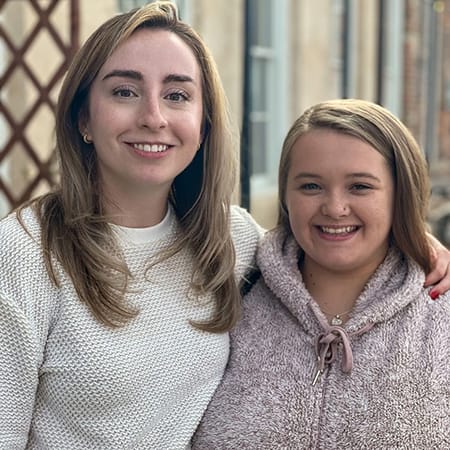 I work with these women to build the types of skills they need to independently to provide for themselves and their children. We want every woman and girl to be financially savvy, digitally capable, career confident so that they can effect multi-generational change and experience true economic mobility.
We don't just want to send one person on a path of financial independence – it's about doing the same for their children. Then, their children are growing up in a stable housing situation and an environment that values education. Then, theoretically, they will be better off as well… and on and on down the chain.
How did you get started with FFG?
Four or five years ago, I teamed up with some coworkers for a "Shark Tank"-like competition at work. We got to choose, at the end, a nonprofit to donate our funds to. That was the prize at the end of the competition. Our project was all about how to advocate for women in the financial space – this was a financial services company. So, we specifically looked for a nonprofit that focused on giving women the financial know-how and momentum to become financially independent and experience economic mobility. That's how we found Foundation For Girls, and I've been involved ever since.
I'd say from the very beginning of my involvement, the leadership at FFG was always very clear that on the one hand, short-term volunteers are helpful – that's never a bad thing – but in order to make real change, we need lasting commitments from long-term volunteers. That's really when the magic happens with a lot of the participants.
What's been the most rewarding part of your work?
Anytime they achieve a goal that they're working toward, I feel like I've achieved a goal. That is the most rewarding thing.
Secondly, something that's been really eye opening and helped me to reflect as a human being is that a lot of times, especially at the beginning of a new relationship with a new participant, it's really easy to look at them sideways and be somewhat skeptical. You might think, are you going to take advantage of me or what we're doing here? And then, every time I've gone out on a limb, I've felt bolstered by how good people are at their core.
It's easy to get super overwhelmed with all the bad in the world — everything you're seeing on the news. It's nice to personally see and experience the good in humanity.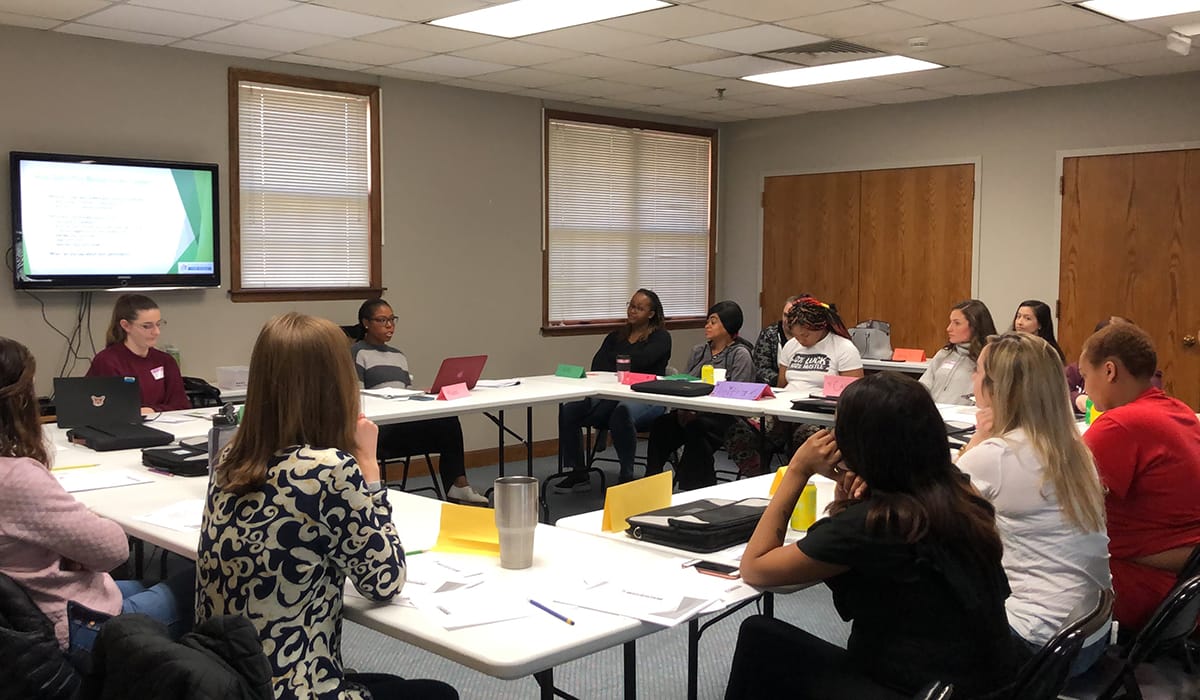 Why is it important for people to get involved with the causes they care about?
Along the same lines, we hear so much about the bad stuff that happens around us and around the world. It feels really overwhelming. But by focusing on one or two real things that you can do to make the world – or your world – a better place, then we do make it better. And we find joy in the small things while we do this.
What's one thing you want people to learn from your story?
You can make a difference. And that difference has a domino effect. It's not just the good action that you're doing, but the ripple that carries forward from it.
Any advice for people who want to start volunteering?
I would say just try it. Whenever you try something new, the questions overwhelm the answers until you get in there and experience it. Just try it. If it doesn't work out, you can try something else.
Do you want to make a difference in your community like Darby? Find local volunteer opportunities.
Share this post