Founding a Literary Journal to Give Voice to Young Artists
Meet Daily Point of Light Award honoree Vivian Huang. Read her story, and nominate an outstanding volunteer or family as a Daily Point of Light.
Vivian Huang is a young leader and artist dedicated to amplifying young artists' voices. As the founder of The Cloudscent Journal, she shares artwork and creative writing by young artists, providing opportunities and spreading access to art. She leads an editorial team of 20+ members. Since its founding in July 2022, the journal has published over 50 writers and provided free and detailed feedback for hundreds of submissions. It's amassed 2.5K followers on social media and its website has reached people across 67 countries.
Vivian is also committed to empowering Asian Americans and creating a safe community. As co-president of the Dear Asian Youth Irvine Chapter, she leads a team of 15+ members and oversees projects spreading awareness of Asian-American culture and events. As a former researcher of the chapter, she has participated in researching and bringing awareness to relevant Asian events.
Additionally, she has served as a staff writer at Detester Magazine since 2021, bridging social justice and art by sharing Asian-American experiences and identity through articles, stories and poetry.
Read on to find out what inspires Vivian to provide opportunities for young creatives.
How did you get started with The Cloudscent Journal?
I've always loved creative writing, ever since elementary or middle school. When I was a sophomore, I started submitting to literary magazines and I realized there was a lack of space for younger artists, as well as a lack of opportunity for feedback and improvement. In the summer after my sophomore year, I got the idea to start my own journal because I wanted to fill that gap.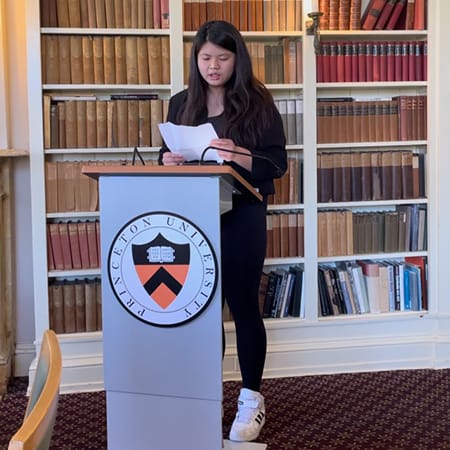 Describe your volunteer role.
I work as the editor-in-chief of The Cloudscent Journal. We read over submissions from people of poetry, prose or art in general. We give free, detailed feedback if they want. Our main purpose is to publish young writers. Our age range of submitters is 12 to 25. So we're focused on publishing young artists and giving them the opportunity to improve their work. We give free feedback – I know a lot of literary journals have submitters pay for feedback or they have a limited number. We're dedicated to giving free, complete feedback.
I also work with Dear Asian Youth Irvine. Dear Asian Youth is a social media organization focused on bringing awareness to Asian-American issues or global issues around Asians. I thought that was an incredible mission so I joined that in my sophomore year. I contribute to their social media and now I'm their chapter lead. We hold events spreading Asian culture.
There's also another magazine I work with, Detester Magazine, which blends my two interests together. It publishes writing that's partially focused around racial issues. I really enjoy mixing these two interests together with that work.
What's been the most rewarding part of your volunteer work?
After the release of The Cloudscent Journal's first issue, a lot of people messaged me saying that this was the first time their work was published. Hearing that was super rewarding. It wasn't just one person – I've heard this from multiple people now and I think that's what keeps driving me. I love hearing how we're helping young artists publish for the first time.
Why is it important for people to get involved with the causes they care about?
There are many things we can do in this world. It doesn't have to be volunteering in something you're not passionate about – you can use your passion for anything! It's important for people to take initiative. There are a lot of people with passions in the world. If you're one of them, you can use your resources to get started. You can also support others to get their headstart as well. Getting involved in what you care about can really benefit other people.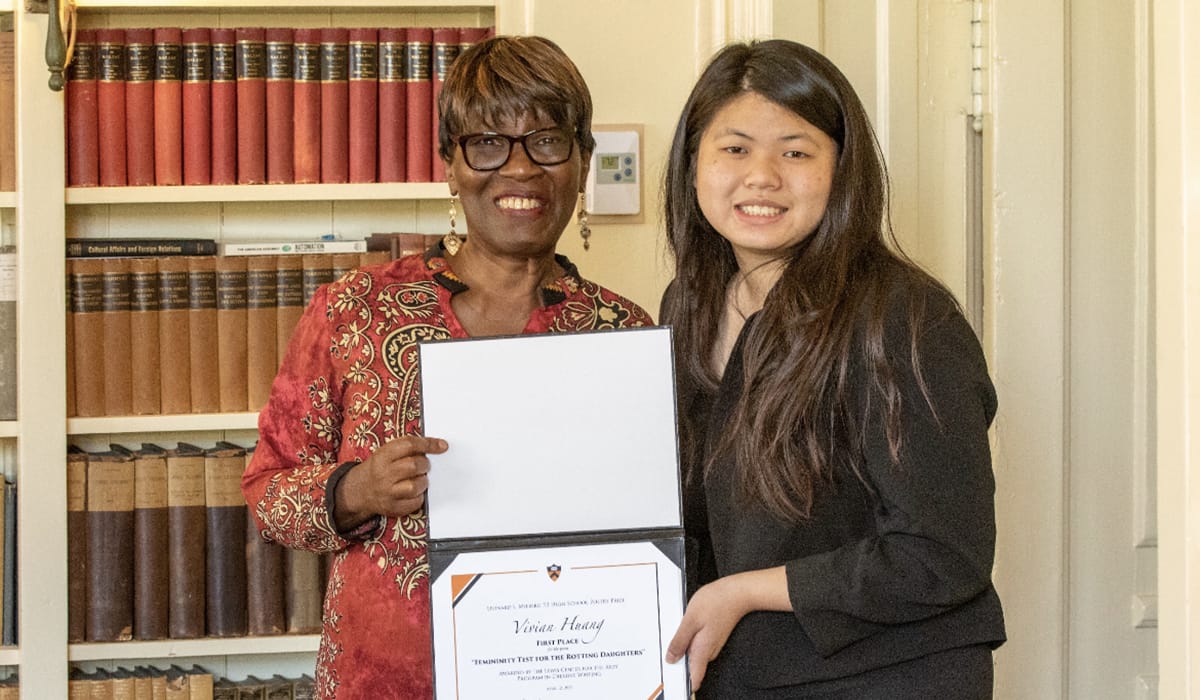 Any advice for people who want to start volunteering?
My advice is just to be unafraid. Be fearless. Be courageous. Do whatever you want – all it takes is one step. Things will align, even if it's a messy start. Most people are really afraid of taking that first step. For me, my first step was just writing in general. It was miniscule. Don't be afraid of anything – no one will judge you. Just put yourself out there.
What's one thing you want people to learn from your story?
You can do anything. What drove me was first my own passion for writing. Anyone can do anything with what they enjoy. There are a million possibilities out there. People say they can't do this or that in regard to volunteering, but I want to dispute that. You can do whatever you want, from any passion. The possibilities are endless.
Do you want to make a difference in your community like Vivian? Find local volunteer opportunities.
Share this post