One Woman's Quest to Repair the World by Inspiring American Jewish Volunteerism
Meet Daily Point of Light Award honoree Lisa Eisen. Read her story, and nominate an outstanding volunteer or family as a Daily Point of Light.
Lisa Eisen of Washington, D.C., is no stranger to service. Raised Jewish, she had the Jewish values of responsibility and justice instilled from a young age.
"I've been volunteering since I was a little girl," Lisa shared. "My parents took me to volunteer all the time. They instilled in me an ethic of service to others – part of the Jewish values that inspired our family – especially the value of tikkun olam, which is 'repairing the world.'"
Today, Lisa is co-president at Charles and Lynn Schusterman Family Philanthropies, where she oversees the organization's U.S. Jewish Grantmaking and Gender and Reproductive Equity Grantmaking portfolios. It was through Schusterman's work in the Jewish community that Lisa saw the vision for thousands of young Jewish adults to volunteer in their communities to address homelessness, food insecurity, education inequity and other challenges. Lisa followed suit, gathering a dynamic board and staff to launch Repair the World, a nonprofit that mobilizes Jewish people and their communities to engage in service. Lisa served as the organization's founding board chair.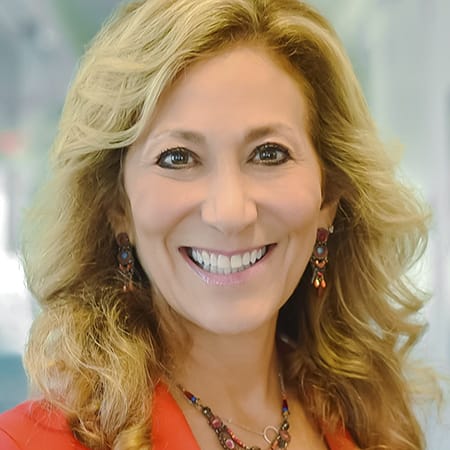 "I saw the need to engage Jews, especially young people, in getting involved with their communities and living out their Jewish values," said Lisa. "So, we worked with several other foundations to launch Repair the World. I chaired the board for many years, I still serve on the board and I have volunteered in several of the communities in which Repair works."
To date, Repair the World – a Schusterman grantee – has mobilized tens of thousands of people to volunteer in cities across the country through both in-person and virtual opportunities. In 2020, Lisa encouraged and supported Repair the World to create Serve the Moment, a volunteer response to COVID-19, providing thousands of volunteers to organizations in 18 cities that had been impacted by the pandemic.
"This year, Repair the World is celebrating 13 years and doing a Service Matters Summit, bringing together hundreds of organizations that are mobilizing volunteers working to fix the brokenness in so much of our society," Lisa said. One of the organization's primary goals is to inspire 1 million acts of service by 2030.
Lisa reflected on her involvement with Repair the World.
"The thought that I could bring this value I was raised with – to make the world a better place, to repair the world – and turn it into an organization that is mobilizing people to do just that is the most rewarding part. I think the purpose of the Jewish people is to help repair the brokenness in our world and work in partnership with others to do just that," she said.
In regard to a specific moment that encapsulates the reward of her work, Lisa recalled a time at the beginning of the pandemic. She had called the Repair the World CEO Cindy Greenberg and said, "This is the moment that we built Repair the World for. We need to do this." There were young people with little to do, enormous needs in communities, and a host of people who had stopped volunteering because they thought it wasn't safe.
"Repair the World had this incredible network to mobilize thousands of people, safely," Lisa shared. "They met urgent needs at food banks and vaccination sites. They mobilized tens of thousands of young adults who did 100,000 acts of service to address the needs of that time – the global pandemic, economic fallout and racial justice reckoning. I'm very proud of that and the impact we had." In addition to the Serve the Moment initiative, out of this time was also born the Jewish Service Alliance, a collaboration of 40 Jewish service organizations working together to mobilize young people to serve their communities.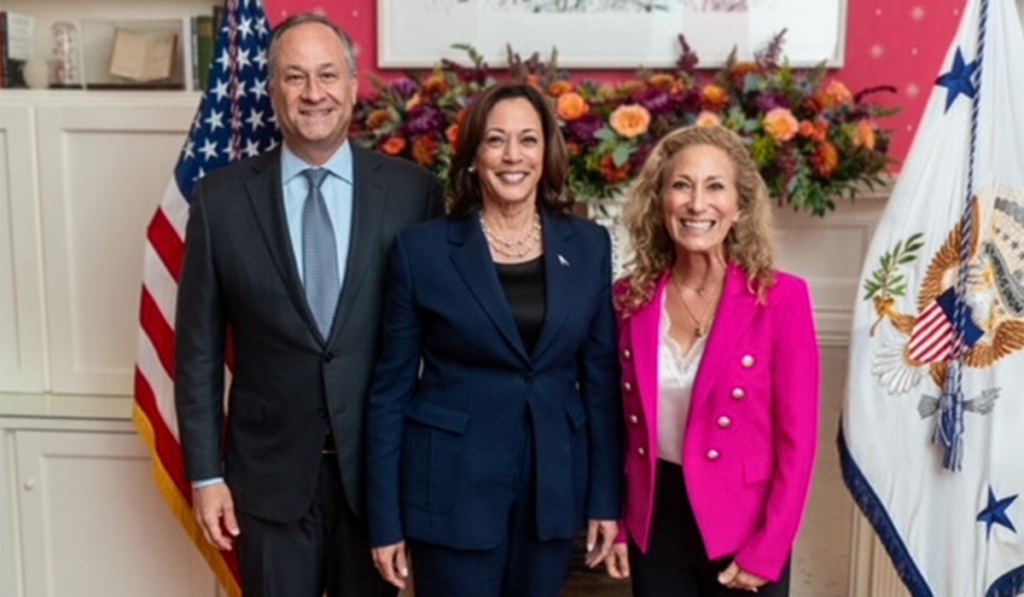 Lisa quoted Lynn Schusterman, co-founder and chair emerita of Schusterman Family Philanthropies, who said, "Life truly begins when we begin to serve."
She firmly believes that our purpose as humankind is to leave the world a little better than we found it, which is impactful both for those volunteering and those communities receiving the benefits of volunteer work.
"We all have an obligation to do our part," Lisa said. "To anyone considering volunteering, just take the first step. Just do it. Find an organization and a cause you care about – something that speaks to you. Get involved. Every act of service and relationship-building makes a difference. Your contribution matters. Don't question that, just get involved."
Do you want to make a difference in your community like Lisa? Find local volunteer opportunities.
Share this post