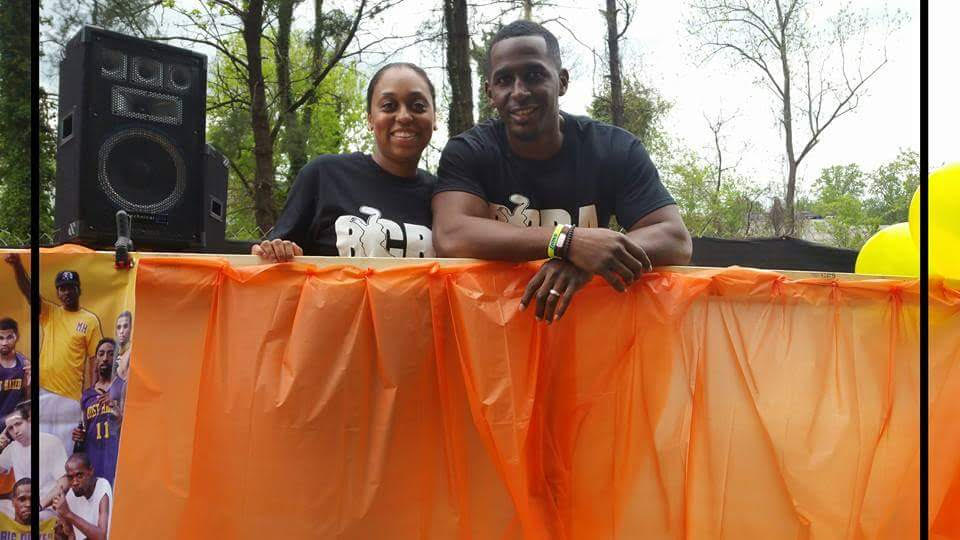 In Charlottesville, Damien Banks is bringing basketball back. In the past six years, he's dragged youths and young adults away from the siren call of video games and reignited the community love of neighborhood pick-up basketball games.
Now in its 8th season, the Banks Collage Basketball Tournament brings together teams from a 100-mile radius. Currently, teams play to a championship game with anywhere between 400 and 600 spectators watching. It's a way, Banks said, to revitalize the community.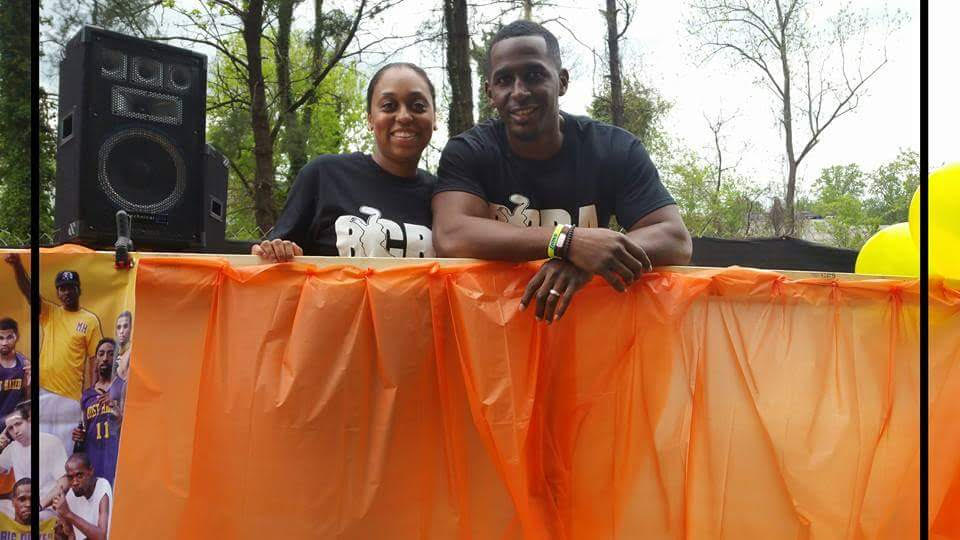 Banks and his wife at the tournament.
"Basketball had been dying out. No one was playing pick-up games – just video games," he said. "I used to play a lot of basketball back in the 1990s, but when the 2000s rolled around everyone stopped playing. We brought the vibe back."
In fact, he said, several players have been recruited to play professionally for international teams.
But, volunteering to create the tournament didn't just re-spark an interest the sport. It also helped the community turn over a new leaf, Banks said. At one point, community violence threatened to halt the tournament altogether – a thought that served as a wake-up call.
"I announced we weren't going to do the tournament because of violence, and everyone who followed me on Facebook, including those involved in the violence, contacted me and said they would make sure everything calmed down," he said. "Everyone came to a truce so we could have the basketball tournament. Nothing happened, and it's been good."
Banks wanted to impact the community outside basketball, as well, because doing something positive for the community should be done without question, he said. Every year, his group runs a school supply drive to collect all types of school supplies and clothes for children from families in the community that might be struggling financially.
Last year, he said, his network raised more than $400 in roughly two hours to pay for supplies and school clothes for a high school freshman who considered resorting to pool tournaments to pay for what he needed to attend classes.
Ultimately, Banks said, he wants the tournament to grow into a farm system for both students and professionals. The goal is to, eventually, start a kids' league to help them get funding to attend private schools.
"We want people to advance through us," Banks said.
Share this post