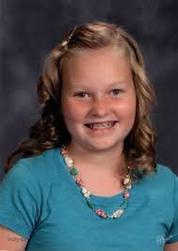 The adolescent stage presents many obstacles for children. One of those obstacles unfortunately is bullying. During a period in which emotions rapidly change, bullying can have a lasting and detrimental impact in young peoples lives. For many young children, this experience is all too common.
At 8 years old, Danika Gordon came face to face with her bully. While this experience was no different than any other bully experience, resulting into hurt feelings or possible tears, Gordon did not let that defeat her. Instead, it motivated her.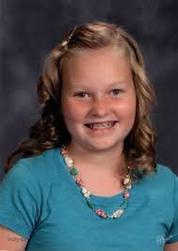 Danika Gordon
Gordon got involved in 4-H, the nation's largest positive youth development and youth mentoring program. At the age of 11, Gordon volunteered to be the Character Education Coordinator in her 4-H club, where she taught her peers about good choices and leadership. From being bullied to helping prevent it, Gordon has helped make a difference.
While most 11-year-olds are playing and doing whatever it is pre-teens do, Gordon was busy writing, What Makes You a Super Hero. Gordon composed this book to spread positive messages and uplift young children.
Gordon is constantly working to help children build confidence and self-assurance. She has led book readings and conducted over 20 workshops. Such as organizing a Kindness Poster Contest in which close to 100 students from her Middle School participated. Or inspiring a school-wide, month-long, complaint-free challenge at a local Christian School. She even put together a community service project in which 150 students, all around her age, wrote letters and colored pictures for those that are elderly and in the military.
Now 13 years old, and working on her second book, Gordon is truly remarkable. While her first book, What Makes You a Superhero, is meant to inspire children, it is Gordon's own superhero qualities that inspires us all.
http://www.greatfacesfromsodak.weebly.com/
Share this post