Deepa Rajan and Harmonies for the Elderly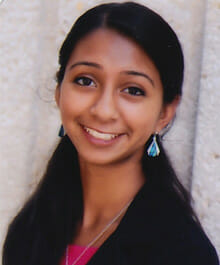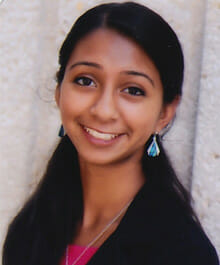 Harmonies for the Elderly, a nonprofit organization in Austin, Texas, provide companionship and music in nursing homes. Often, elderly individuals living in nursing homes are a neglected segment of society and do not get the chance to experience live music or to interact with visitors. Devastating conditions such as Alzheimer's disease and Parkinson's disease often exacerbate the isolation that the elderly feel; several residents lack connection with youth and other visitors. Most nursing homes do not have access to music therapy, which has the potential to alleviate symptoms of Alzheimer's disease. These problems are especially severe in nursing homes located in low-income neighborhoods without resources to organize entertainment for the elderly. Musical involvement is often the residents' only way of accessing childhood memories; thus, the absence of live music can be detrimental to emotional health.
Founded by Deepa Rajan, Harmonies for the Elderly consist of a group of students of all ages who play music and perform music therapy techniques at nursing homes across Austin. Rajan selects and customizes music for seniors, organizes monthly performances, and performs as the lead violinist. Rajan plays famous classical pieces and iconic music from the childhoods of the audience members. In addition to performing enjoyable music, the group uses different aspects of music therapy to alleviate the symptoms of Alzheimer's disease. For example, they pass out percussion instruments to audience members so that they can actively participate in the creation of music. This type of active music therapy has been shown to improve cognitive abilities.
Harmonies for the Elderly rely on the passion of its members. Rajan has worked hard to educate her peers about Alzheimer's disease and the extent to which music therapy can alleviate its symptoms. Thus, the members of Harmonies for the Elderly recognize the importance of the cause and collectively work towards implementing the solution.
Share this post