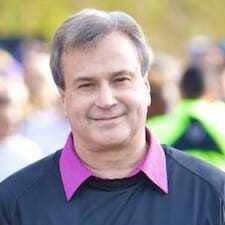 In 2008, Russell Hurd experienced immeasurable tragedy when his daughter, Heather, was struck and killed on a Florida highway by a tractor-trailer driver who was distracted while texting on a cell phone. At the time of the accident, Heather was traveling to Walt Disney World, where she worked as an intern, to meet with her wedding planner. Heather was 26.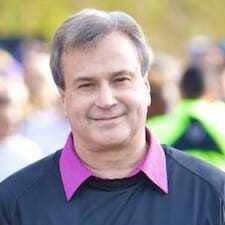 Russell Hurd
Though beset with grief, Hurd and his wife, Kim, took quick action to help save others from similar traffic hazards. Within two months of Heather's death, the Hurds, who live in Abington, Md., testified before the Maryland General Assembly in favor of a state bill to outlaw texting while driving.
While the bill failed to pass in 2008, it was adopted and signed into law in 2009, and – because of the Hurds' loss and aggressive advocacy – became widely known as "Heather's Law." After five years of work, the Hurds helped pass a similar law in Florida. In addition, a five-mile section of Florida State Highway 27, where Heather was killed, has been renamed the Heather Hurd Memorial Highway.
In 2009, the Hurds created and endowed the Remembrance Book Scholarship Fund at Harford Community College in Bel Air, Md., where Heather had been a student, and partnered with the college to create the annual Heather L. Hurd 5K Run/1 Mile Fun Walk. It has been a family affair, as the Hurds' 24-year old son, Andrew, has been involved, too.
The event, which is now sponsored by more than 40 corporations and organizations, along with individual donors, attracts hundreds of runners each year. In its first five years the event raised enough money to award scholarships for the purchase of college textbooks to 150 deserving students.
The annual run/walk, held on the campus of Harford Community College, begins and ends with participants attending workshops on traffic safety. The Maryland State Police, along with the county sheriff's department and many traffic safety organizations, turn out each year to give presentations that focus on the problem of distracted driving, featuring the use of distracted driving simulators, which vividly illustrate the dangers of texting and other cell phone use while driving. Many Harford students volunteer annually to help with the event.
In 2013, Russell Hurd was honored by C&S Wholesale Grocers, where he works as a quality control manager, as the company's Volunteer of the Year for devoting more than volunteer 1,000 hours to the college, most of which involved organizing the run/walk and working to arrange sponsorships. C&S has also become a major sponsor of the event.
"I can't believe how much we've grown in five years," says Hurd. "In our first year, we raised $10,000 for scholarships. In 2013, we raised $40,000 and had a record 600 runners participate. This year we expect more than 700."
Aside from fundraising, which he does entirely to support the scholarship fund and race expenses, Hurd has traveled throughout Maryland and to other several states, often with his wife, to testify in favor of traffic safety legislation and give educational presentations to the public. The Hurds pay all their own expenses for these efforts.
"The work has been humbling and gratifying," says Hurd. "It can be emotionally draining at times because I'm speaking about my own daughter, but I want everyone to know how special she was and is to us. We have a day when the donors get to meet the recipients of scholarships. The kids are so grateful, and I know it would make Heather proud. I think we've helped to save many lives through our work."
Share this post