Disabled Veteran Has a Mission of Ending Food Insecurity
Meet Daily Point of Light Award honoree Dionisio Cucuta. Read his story and nominate an outstanding volunteer or family as a Daily Point of Light.  
Dionisio Cucuta has helped families and individuals get food on their tables for over 30 years. A chef by trade, the veteran grew up in New York City and moved to New Jersey after serving in the U.S. Marines as food service specialist, which left him permanently disabled and unemployable in 2010. The list of Cucuta's service and compassion is endless, but his volunteerism and food distribution efforts have met serious food insecurity needs caused by the COVID-19 pandemic.  
The 62-year-old is a hometown hero and even makes it his mission to ensure that other veterans don't go hungry with his newest Table to Table Tuesdays program.  
"When you come from military service, your service continues for years and there's a certain discipline that you take away from it," Cucuta said. "Communities come first, and when you're in the military you are moralistically held accountable — that's still with me today," he added. 
When the pandemic hit, Cucuta immediately thought about people in his community who didn't have access to food. He asked local NGOs, pastors, and food pantries for their support to expand the Disabled Combat Veterans Youth Program to Table to Table Tuesdays, which featured curbside food pick ups and walk ups for food. Soon after, lines of cars and people stretched across 15 blocks of his distribution site and more than 3,000 families were given organic food each week. To date, Cucuta has helped provide more than 250,000 meals to people in need during the pandemic Englewood, New Jersey.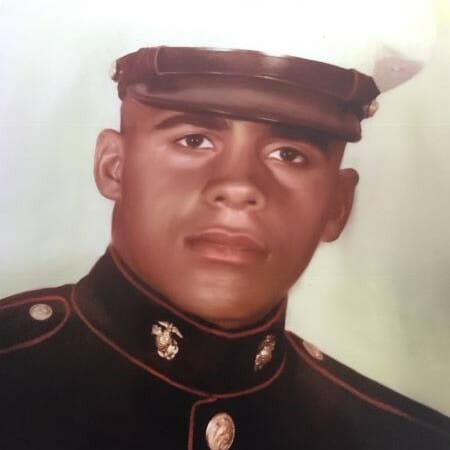 "I reached out to everyone I knew that had their hearts in the right place. When it came to the community, I knew that everyone would be there to help," Cucuta said. 
Volunteers help pack and sort food into bags that are usually ready for distribution around 11 a.m. or 12 p.m. and each family receives enough food at Table to Table Tuesdays to feed them for four or five days. Because of the program's success, Cucuta started allowing COVID-19 testing and vaccinations at his distribution sites beginning in the summer of 2020. He also helped with census outreach and surveys.  
Cucuta has always had a passion for the culinary arts. After attending Johnson & Wales University and serving in the Marines as a food service specialist aboard the aircraft carrier USS John F. Kennedy, he worked at a variety of top restaurants in New Jersey and New York. 
Soon after the Marines, Cucuta also became involved in his son's high school and football team. He checked on the players to make sure they were doing well in school and eventually got involved at the nearby elementary school. Moments of genuine care and check-ins quickly turned into a new after school mentoring and culinary program led by Cucuta. He remembers around 10 students starting out in the program, but by the end of the second week, there were over 40.  
Cucuta was teaching them how to feed themselves and make everything from scratch. The students began making food for the high school basketball, soccer, and volleyball teams. This led to the creation of the Man Up Program, which gave students good mentor examples to look up to. His wife started the same program for girls in the community.  
"It doesn't matter where you're from, what color you are, I don't care — you're my brother or my sister," Cucuta said.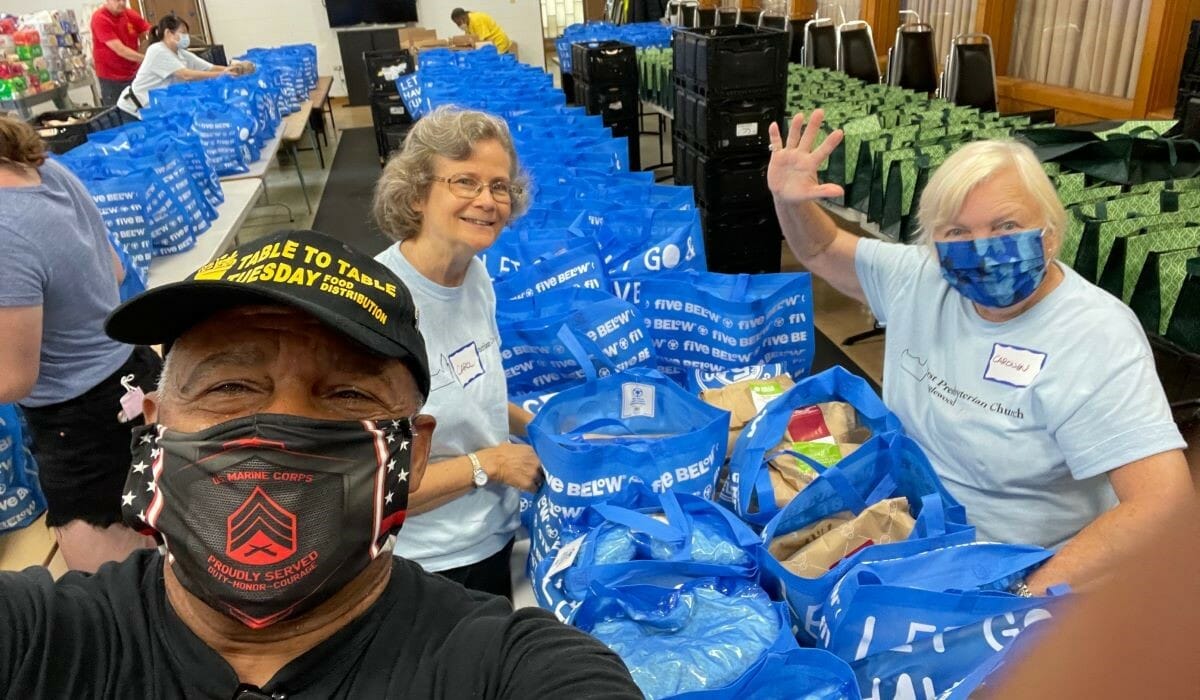 At the same time, Cucuta was a volunteer professor in Bergen Community College's culinary arts program. He's known as "Chef Dion" by his students, who he calls his "Culinary Cadets." 
He taught culinary skills to his cadets twice a week for more than six years. His presence at the college didn't stop there. Cucuta continued to go the extra mile and create another after school program where students could gather and review material they didn't understand. 
Cucuta was also among the 10 outstanding spotlights of the George H.W. Bush Points of Light Awards Celebration in 2021, which recognizes the efforts of everyday citizens from frontline to essential workers to those who are working in their neighborhoods and communities on social and economic justice and equity.  
"That's what we're here for, you know, just helping people," Cucuta said. "I want to help and I need to help, and I thank God for putting me in a position where so many people have joined me." 
Do you want to make a difference in your community like Dionisio? Find local volunteer opportunities. 
Share this post