Veteran Leads Peer Support Group For Wounded Warriors
Meet Daily Point of Light Award honoree Kevin Bowden. Read his story and nominate an outstanding volunteer or family as a Point of Light. 
Every single day, Kevin Bowden spends hours reaching out to veterans in need — checking in on them, lending a listening ear, and serving as a pillar of support. As a peer support group leader for Wounded Warrior Project, Kevin facilitates a monthly group meeting for wounded and disabled veterans. However, he has created such a strong bond with them since he began leading groups in 2018, that just checking in during a monthly meeting won't suffice. 
Kevin himself understands what it's like for the veterans he's mentoring; he retired from the Army in 2010 after an over decade-long career. After spending seven years in a very dark place mentally as he transitioned into civilian life, he wanted to serve as a bridge connecting veterans with the help and resources they need. Kevin, who is based in Forney, Texas, was recognized by the Wounded Warrior Project as the 2021 Peer Support Group Leader of the Year for the South Central region in honor of his dedicated service. 
Describe your volunteer role with Wounded Warrior Project.
I am a peer support group leader. Officially, I am supposed to facilitate a group where veterans get together and can have a safe space to discuss how they're feeling, help each other transition from military to civilian life, and make sure their social, emotional, and mental health needs are taken care of, along with any emergency financial aid which gets taken care of by putting in referrals to the many, many wonderful programs the Wounded Warrior Project has. However, it ends up being a lot more in depth than that. I tend to be the one who has the relationship with all these wounded and disabled veterans and become more of a mentor to them, and teach them how I have transitioned and things I have gone through. A lot of times, I give them a sense of hope and light that they can make it through. 
What made you want to start volunteering in this way?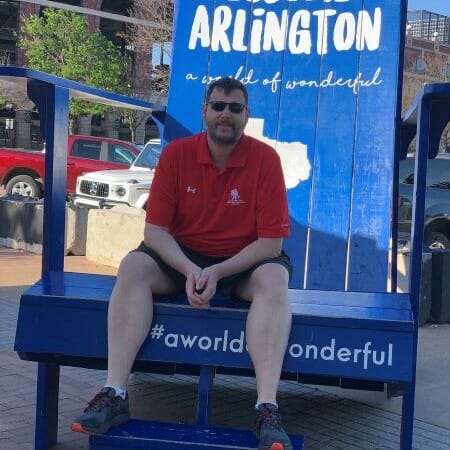 It was my own personal experience that made me want to do it. After I transitioned out of the military, it took me seven years to find the help I needed. I was a very tortured soul. When I found the help I needed, I wanted to be the bridge to help people who could not find and get the help they needed; to be there and say "Hey, these are the resources, this is how you get this," and help them. I wanted to be that middle person, because no one should go through what I did in those seven years. It was pretty bad. When you're in a really dark place and you've got mental health issues, you've potentially got drug and alcohol addictions, your whole entire world is turned upside down, and you're in a really super dark place — one person reaching out to you and being that person who helps you up, and helps you get in the right direction, that's what was done for me. I knew how impactful it was for me and I wanted to continue to give back to my brothers and sisters. 
What does it mean for you to have such a close relationship with the veterans you're supporting?
One, it helps me reinforce the things I've learned in my own recovery. Secondly, for them to understand that they're not alone, and to talk to somebody when they think they are and reach out to them and pull them back into the group — it's magnificent. Having that relationship, it's not like being a parent, it's more like being a brother to these people. To say, "Hey, I know you're hurting, but let's come back over here" — it's like talking to them and they're getting something they didn't even know they needed. 
Why is it so important for veterans to have a resource like Wounded Warrior Project?
In my opinion, if you look through history when other generations did not have things of this nature, they turned to the wrong things. Former generations turned to alcohol, or they turned to drugs, or they turned to isolating themselves. My generation was the proponent for mental health, and reaching out and actually talking about our experiences. The Wounded Warrior Project as an organization is the backbone that gives us the ability to have that. Without them sponsoring me and having these groups, there would be hundreds if not thousands of people who I would not have been able to touch the lives of. In all honesty, I don't know how many of those people would not be alive because they would have taken their own life. 
Are there any Wounded Warrior Project programs that are particularly special to you?
The peer support program is the most important program to me. I lead the program that has facilitated my growth to where I am now. That is of the utmost importance to me. It's the one that has the most impact on people, at least in my eyes. You're sitting there in a group, and somebody finally has enough faith in you as the leader and enough trust in the people around them to actually open up and say what's going on in their life. Then either myself or someone else in the group says, "Yes, I've been through that." They talk through what they went through, how they fixed it, and they help change the perspective of the person with the problem. Watching the weight of the world fall off of them is huge. Watching them walk out of that group meeting lighter and a much better person is huge. That's what drives me to continue every month and every time I take a phone call from one of these warriors.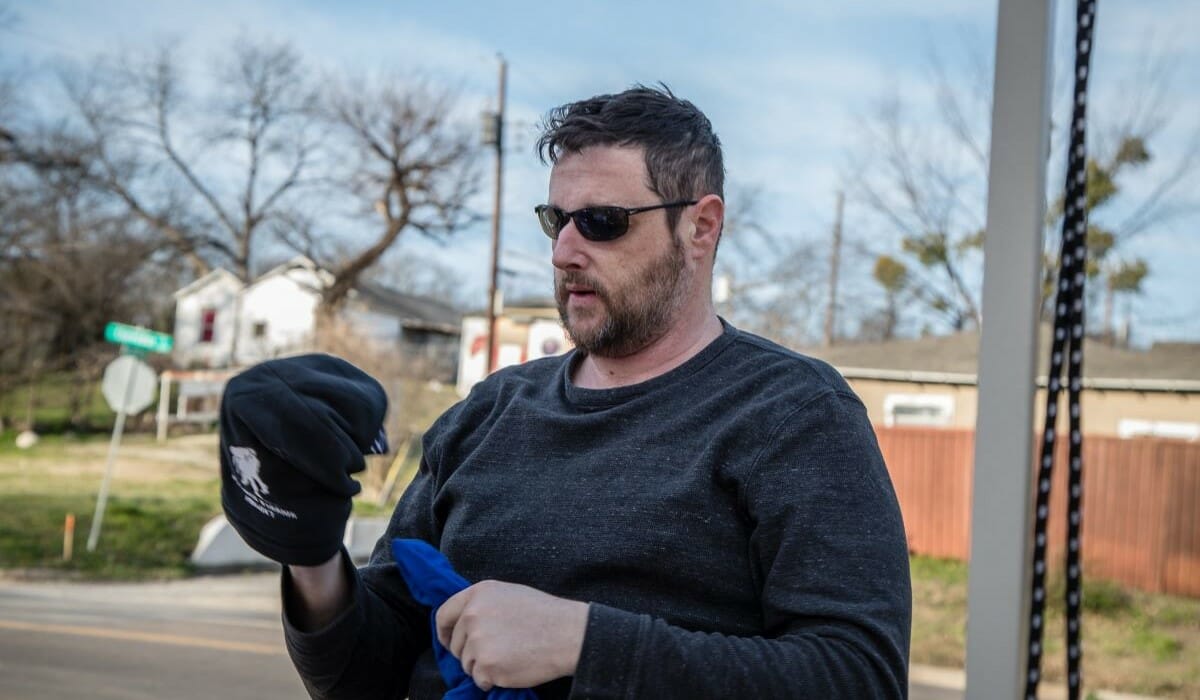 Why do you think it
'
s important for others to give back?
For me, it helps me create balance in my life. With that balance, it helps me to live a good life. When I'm feeling down or I'm having some bad days, going out and helping other people brings me out of that. Watching the weight of the world fall off other people makes me say, "OK, there's problems other than my own." You see that everyone else around you has the same issues. It gets you out of your house, out of your head, and you actually start moving society and making progress toward problems that are bigger than you or what you know. 
What do you want people to learn from your story?
As long as you commit to yourself that you can do it, and you hold yourself accountable to that commitment, and hold yourself accountable to the changes you need to make, you can become such a better person than what you think. Not just in recovering from PTSD or traumas that were endured from combat or military service, but any trauma you've endured. If you can stomach the personal accountability, you can push yourself farther than what you ever thought. Then the next thing you know, you're like wow, I've actually achieved more than what I thought I could. 
Do you want to make a difference in your community like Kevin? Find local volunteer opportunities. 
Share this post