Driven by Desire to Create Change, High School Student Helps Classmates Become Civically Engaged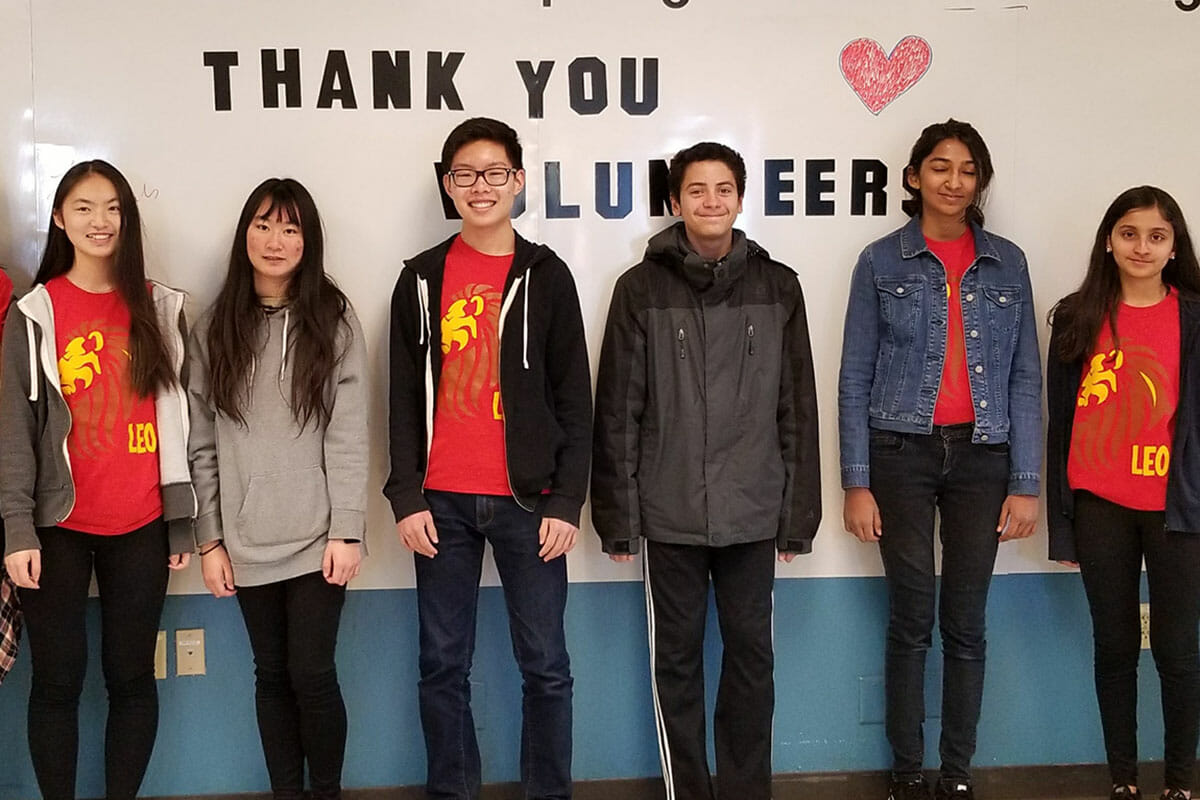 During National Volunteer Week, we celebrate the impact of volunteer service in our communities, and recognize extraordinary individuals who are at the center of social change – like Daily Point of Light Award honoree Ted Chai. Read his story and nominate an outstanding volunteer or family as a Daily Point of Light.
Noticing the discrepancy of privilege between different communities in California's San Francisco Bay Area, Ted Chai has spent the past three years working to increase the standard of living in south and east San Jose. Now a junior in high school, he partners with the Second Harvest Food Bank, collects and donates books to elementary schools – and he is the founder of the Youth Policy Alliance program, aimed at helping other students become civically active and contribute to the community through long-term service projects.
Ted began volunteering during his freshman year of high school when he found the Monta Vista Leo Club, a branch of the Lions Club international service organization. At first, he saw volunteering as a social experience with his friends, but it grew into something more. Volunteering became something he genuinely cared about, and Ted found an escape from the self-focused realities of everyday life.
Dedicated to service and to his community, Ted became vice president of the Leo Club, where he oversees project teams and logistics. While focusing on food and hunger initiatives, Ted led a partnership with the Second Harvest School Bank to provide food to hundreds of families through food drives, fundraisers and volunteer events. He has also collected and donated more than 400 books to underfunded schools within the San Jose school district, with the intent of improving education programs in his community.
Ted's principal interests coming into high school were service, making an impact, business and politics. As he looked more into current events and politics, he was inspired to create the California Youth Policy Alliance. As the organization's president, he helps other passionate students plan and execute civic projects targeting political, social or economic issues. He helps students come together to discuss policy issues and organize meetings with legislators to advocate for the issues they care about.
He encourages his fellow students to see volunteering as a collective. With people to stand beside in community service, tangible impact is possible.
"At the end of the day, we all want to create change. That is why we work so hard on projects that are impact-oriented. It's not about just collecting hours," said Ted. "When you join something, and you do your research on the cause you care about, it's not that hard to come together and make a change."
THE DIFFERENCE HE MAKES
Mr. Kenneth Gan met Ted two years ago, when he stepped in as the adviser for the Monta Vista Leo Club. Working with kids who are dedicated to giving back, the Monta Vista High School biology teacher knows that being young is not a limitation on the impact you are able to make. Ted exemplifies this and, Mr. Gan says, is an inspiration to his fellow classmates.
"He holds himself to a very high standard, and it is obvious that he commits that level of excellence to everything he does," said Mr. Gan. "He is consistently one of the top students when it comes to the number of community service hours logged, which is a big feat considering his workload in and outside of school."
Do you want to make a difference in your community like Ted? Search local volunteer opportunities.
Share this post