During COVID-19 Pandemic, Teen's High-Tech Service Facilitates Health Access for Seniors, Vets
Meet Daily Point of Light Award honoree Arjun Verma. Read his story and nominate an outstanding volunteer or family as a Daily Point of Light.
As the COVID-19 outbreak worsened in the United States, all but essential hospital visits were cancelled or postponed, physicians transitioning care to telehealth in a matter of days. At the same time, 17-year-old Arjun Verma began to contemplate how he could help those temporarily cut off from their routine in-person medical care, as his parents, both healthcare workers, described how the pandemic made it harder for patients without smart devices to access telehealth.
Co-launching TeleHealth Access for Seniors in March 2020, the Orlando, Florida teen joined volunteer forces with two co-founders, his older sister Hannah, and her classmate, and more than 400 student volunteers to connect seniors, veterans and low-income communities with repurposed smart devices to ensure access to physicians and healthcare and combat social isolation. Providing rapid response volunteerism amid a global emergency, Arjun has helped to provide digital connectivity and wellness to thousands across the United States.
What inspires you to volunteer?
I am inspired to volunteer because I knew there were a lot of people who didn't have access to healthcare because of the pandemic. Our goal is that no matter their age, socioeconomic status or race, everyone who wants access should have access to telehealth.
Your sister calls your service inspiring. What does that mean to you?
As my co-founder, we get to collaborate and work together on specific things. Volunteering has made us closer in a way given that we get to work together so much.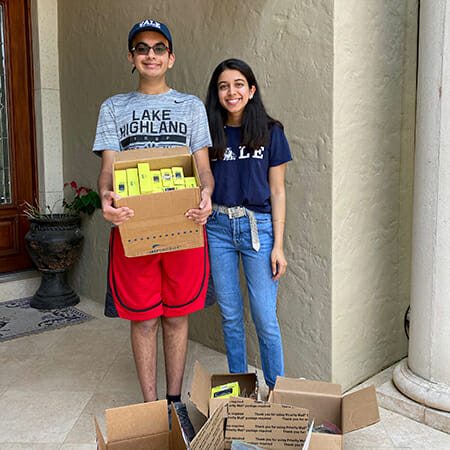 Describe your volunteerism with TeleHealth Access for Seniors.
We knew there were unused devices that could be donated to help others, so we decided to help connect communities in need to telehealth and wellness tools. As co-founder, I collect and keep track of donated devices including smart phones and tablets, solicit funds, write grants and help to manage our finances. I also help lead regional and national meetings with our volunteers. We've connected hundreds of teens for a common purpose to support those in need, and have raised more than $180,000 thus far, donating over 3,000 devices to seniors, low-income patients and veterans at more than 100 clinics across the U.S. including in Florida, California and Connecticut.
Share one personal story with me from your volunteerism.
In my grandparents case, on one side, they both have diabetes and need constant medical checkups with doctors. I know they sometimes struggle with technology, and during the pandemic they were relying on essential virtual healthcare. I realized that someone else's grandparent could be in a similar situation. We primarily donate smart devices and tablets to health and VA clinics, and many clinics have told us stories of patients who are grateful for our help, as they didn't otherwise have access to devices.
Why do you think it's important for others to give back?
We all take something from society, whether that's education or getting from our parents. We have an obligation to reciprocate and give back to the community as well.
What's been the most rewarding part of your service?
It's rewarding knowing that we're helping to save a life or conduct essential health care with a device that maybe wasn't even being used or was useless, making a meaningful impact.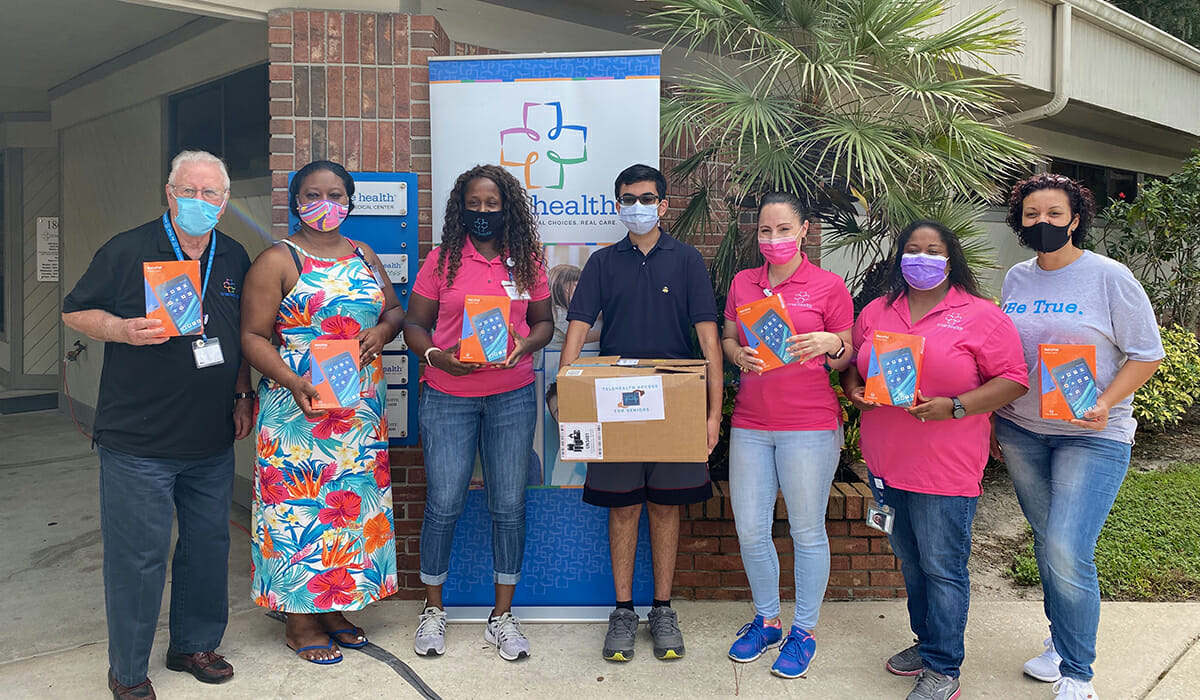 What's in the future for your service?
Inevitably, virtual healthcare is going to be a part of our future. Telehealth is much more convenient and connects many rural patients who don't receive routine care. We hope to reach a total of 5,000 donated devices by the end of 2021.
In one word, what does volunteering mean to you?
Rewarding.
When you're not busy with school or volunteering, what do you do for fun?
I am part of the debate team at my school. I follow the NBA and I root for Orlando Magic.
How can readers help?
We can make local pick-ups or receive donations of smart phones and devices. We also welcome monetary donations. Please visit our website for more information about how you can help.
Do you want to make a difference in your community like Arjun Verma? Find local volunteer opportunities.
Share this post