Dyslexic Volunteer Supports Other Students in Pursuit of Successful Learning
Meet Daily Point of Light Award honoree Cayden Stump. Read his story and nominate an outstanding volunteer or family as a Daily Point of Light.
Cayden Stump says he knew he wasn't stupid, but it was hard for the Elkton, Virginia student to understand what was wrong when he just couldn't understand what he was being taught in class. "It could be reading aloud," says Cayden, "or a math problem, it just didn't make sense to me."
After being misdiagnosed as a 2nd-grader, it was a painful near-decade later that the now 21-year-old was told he was dyslexic. Things then started clicking into place for Cayden, and he decided to help others struggling with dyslexia.
Advocating for dyslexic kids and their families, Cayden raises awareness and educates others about the learning disorder, which involves difficulty reading and is the most common of the language based learning disabilities, which affects one in five students. As a volunteer with Decoding Dyslexia Virginia and the Virginia Department of Education's I'm Determined! project, Cayden's volunteerism began when he was a high school student, and has extended to present day, as he serves so that no other child has to face the adversity he did. Offering support to thousands across the state of Virginia and beyond, Cayden is sharing his life experiences to empower other families and students with dyslexia.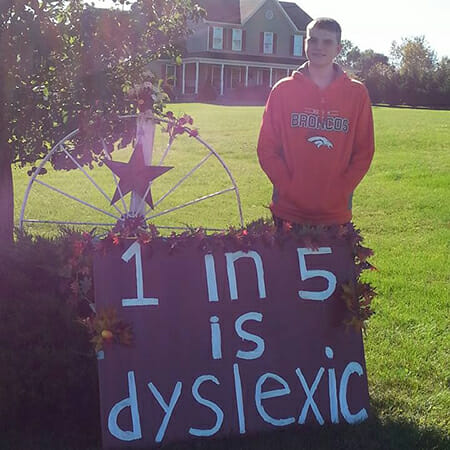 What inspires you to volunteer?
Being dyslexic, I didn't want anyone else to go through the hardships we'd been through as a family. I knew I wasn't stupid, but I felt stupid. I just didn't know what was wrong. I am volunteering so people don't have to go through what I went through. It's really important to me that other students don't have to struggle through what I did, and they can succeed.
Describe your volunteerism.
– I'm Determined! project: As a young leader for the I'm Determined! project, I helped to organize their annual summit, which included coordinating all youth activities. I'd also speak as an advocate and promote disability self-advocacy. I received a grant from the Virginia Department of Education's I'm Determined! project to start a club at my high school for students with learning differences.
– Decoding Dyslexia Virginia: My service with Decoding Dyslexia Virginia included advocacy at the state Capitol, where I'd speak with lawmakers and advocate for people with disabilities. We got two bills passed which both centered around protections for dyslexic students.
Share one personal story with me from your volunteerism.
We held an event at my school, and invited Ronnie Sidney, who talks about his personal experience in overcoming learning disabilities. I introduced Ronnie to the audience, and in that introduction, I told my entire school I was dyslexic. Afterwards, kids came up to me and told me how much they appreciated me sharing my story. A lot of these kids, I didn't even know that they knew my name. It wasn't my goal to have them congratulate me, but it was one of the first times in school that I actually felt accepted.
Why do you think it's important for others to give back?
If you have the opportunity to volunteer, you should do it. Giving back feels good and it's also very important for a community to come together, especially in times like these. Right now it seems like everyone just doesn't like each other.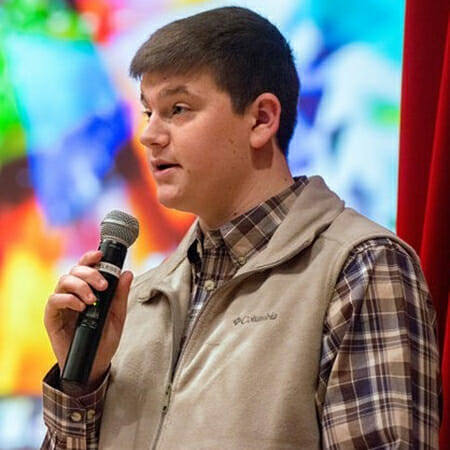 What's been the most rewarding part of your service?
The reaction of the youth that I have served has been the most rewarding part. It's always great to see the lightbulb go off, when they realize they could do something that they maybe hadn't before.
How has the COVID-19 pandemic affected your service?
My service with the I'm Determined! project ended when I turned 21. I haven't had the opportunity to find places to volunteer during the pandemic, but I am thinking about going to help Hurricane Laura victims in Louisiana if I can complete my college course work.
In one word, what does volunteering mean to you?
Special.
When you're not in school or volunteering, what do you do for fun?
I watch sports, I'm a Broncos and Nationals fan in addition to a lot of college teams. I hang out with friends and go to church.
How can readers help?
Please visit Decoding Dyslexia Virginia and the Virginia Department of Education's I'm Determined! project websites for more information about how you can help.
Do you want to make a difference in your community like Cayden Stump? Find local volunteer opportunities.
Share this post