Educator's "Give Back" Mentality Builds Better World for Neighbors
Meet Daily Point of Light Award honoree Shenée Holloway. Read her story and nominate an outstanding volunteer or family as a Daily Point of Light. 
Imagine a beautiful circle of helping hands, says Shenée Holloway. "A cycle of hands helping another hand," says Shenée. "One hand reaching to help one, another to help another."   
That circle, says Shenée, is what she's been supporting as a volunteer dedicated to strengthening her community. As the president of the Duluth-Norcross Kiwanis Club, Shenée, a 46-year-old resident of Duluth, Georgia, is volunteering to connect with hundreds across the cities of Duluth and Norcross in Gwinnett County. As an educator, Shenée has served her community wherever she's lived, even taking her recent job as the Coordinator for Family and Community Engagement for the Gwinnett County Public School District because the role fed her love for community work and activism. Just as she shares knowledge as a teacher, Shenée is applying her "give back" mentality to volunteerism, sharing everything she has. 
What inspires you to volunteer?
My main inspiration comes from our community. I live in a very diverse area in Georgia, and it's becoming even more diverse, but to me, a lot of the leaders didn't necessarily represent that diversity. We are doing the engagement to change that.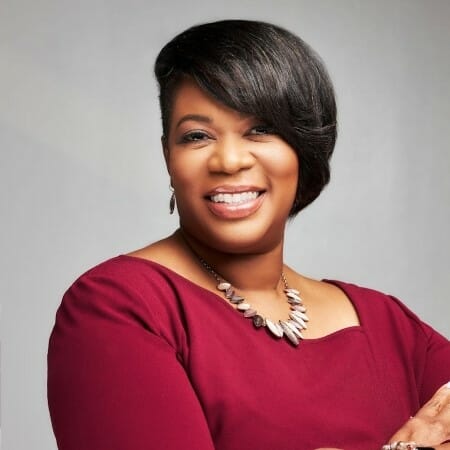 Describe your volunteerism with the Duluth-Norcross Kiwanis Club.
As president, I organize our bimonthly speaking events and invite speakers to share what's happening in the community. Additional activities for the club include holiday dinners for families in the school systems, reading to kids at school or virtually, connecting with schools to find out what they need, we may provide donations for snacks, food or water and the club's annual golf tournament. My volunteerism isn't limited to Kiwanis, I also volunteer annually for the Duluth Fall Festival, I serve on the city's Ethics Board, I've also served on the city's Citizens Budget Review Committee and the LEAD (Lead, Engage, Advance Duluth) Program for citizens to learn and become active and engaged within the community. I also serve at my church, my neighborhood homeowners association, and on the advisory board for the Gwinnett Technical College Adult Education Program. 
Share one personal story with me from your volunteerism. 
Every year during the Thanksgiving holiday, our club finds a couple families we can donate food to. This year, a restaurant provided a full turkey meal for the families. I personally delivered the food and the family was so, so, thankful. I told the mom we could help for Christmas as well, all she wanted was a laptop for her son and blankets. To us, a blanket or meal may be small, but to someone else who doesn't have or is struggling to have, [it can mean so much]. It makes me feel grateful to help someone in that way. I literally could volunteer all day, I wish I could. Volunteerism is the thing that gets me going, it's my purpose.
Why do you think it's important for others to give back?
Sometimes we focus so much on our own problems or things we have in life. When you give back, it allows you to transition that train of thought to see that someone else could use that help. We are our brother's and sister's keepers. To have someone be there for you and look out for you, it's what keeps the world going.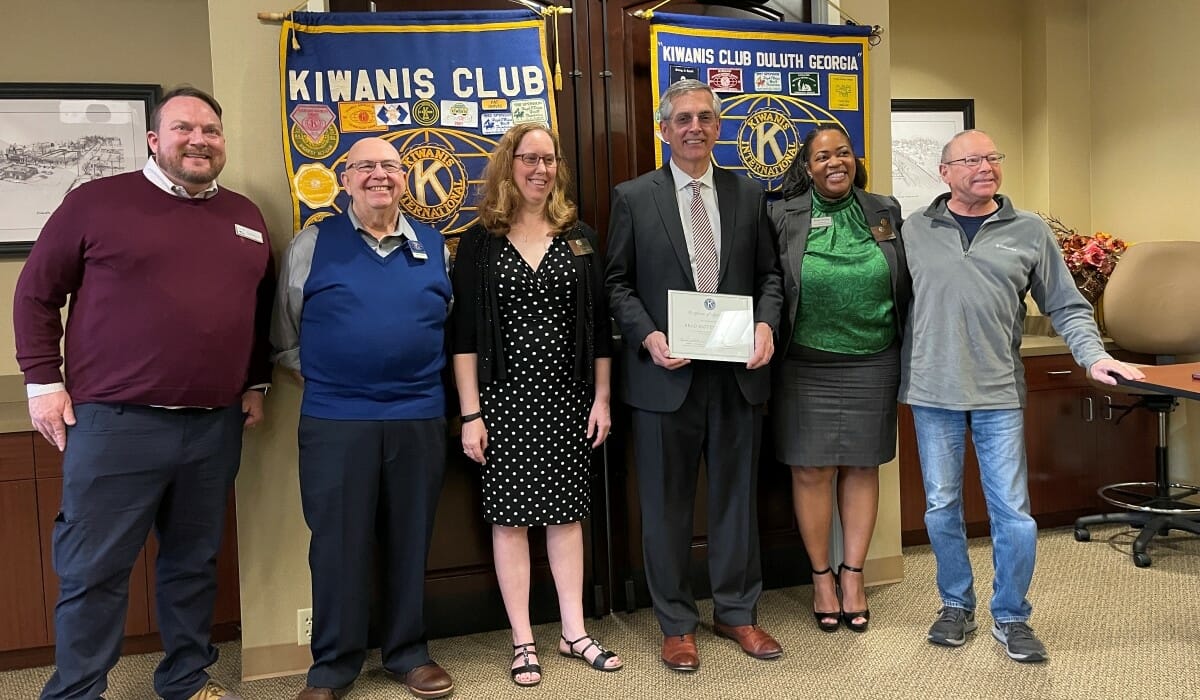 What's been the most rewarding part of your service? 
It's rewarding knowing that I'm helping someone or I'm there for someone. [Service is] no longer about me. I have limbs, a body, I can move and do. I feel like my purpose is to be there to help someone else.  
How have you continued to volunteer throughout the COVID-19 pandemic?
We pivoted a little bit. For example, before the pandemic, we'd go into schools and read to students, but as a result of remote learning, we established Gwinnett Reads On the Web (GROW) and posted videos of us reading books to our website and the public library website.  
In one word, what does volunteering mean to you?
Service. 
How can readers help?
Please visit the Duluth-Norcross Kiwanis Club Facebook page for more information about how you can help. 
Do you want to make a difference in your community like Shenée Holloway? Find local volunteer opportunities. 
Share this post