Volunteer's Personal Healthcare Experience Drives Community Service for Homeless
Meet Daily Point of Light Award honoree Sara Young. Read her story and nominate an outstanding volunteer or family as a Daily Point of Light. 
Sara Young says she grew up in a medically underserved community, her family lacking access to health care insurance or resources.  
Witnessing the barriers her community faced in trying to access healthcare, Sara joined ETCH (Education Transforming Community Health) as a volunteer seven years ago, the 20-year-old now serving as executive director of the Seattle, Washington organization. Currently a medical school student, Sara has connected with hundreds in the Seattle area through her service and led ETCH to expand to more than 40 volunteers. Volunteering to increase wellness resources for underserved populations, Sara's service is transforming community healthcare.  
What inspires you to volunteer?
Whether the barriers are financial, related to immigration or transportation, I'm inspired to make healthcare more accessible to everyone, specifically for homeless populations. 
Describe your volunteerism with ETCH.
As executive director, I organize volunteers and help to recruit and train new volunteers. I develop workshops for new initiatives including helping populations access work materials to get back into jobs and the Community Health Navigator Program, which makes mental health and wellness resources more accessible to underserved populations. I also create healthcare brochures in consultation with area health care physicians and connect with other shelters and organizations in our community.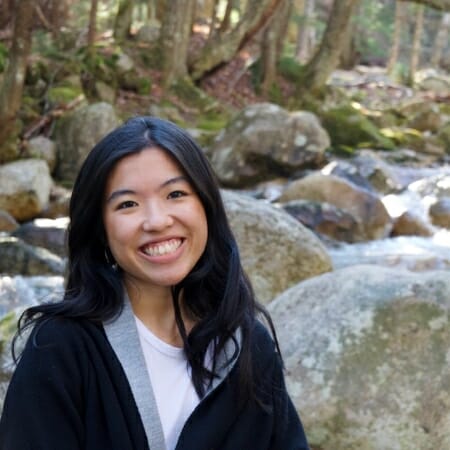 Share one personal story with me from your volunteerism. 
A few years ago, I spoke with a patient who stayed after one of our sessions and had detailed questions about hypothermia. This person had a friend who had passed away from hypothermia because they felt they didn't have access to care. The patient asked me about signs, when to seek care and where to go. This was one of the first times that I realized the impact health care access had to a lot of people in the area, and how devastating it was if you felt like you couldn't access healthcare when you needed it. 
Why do you think it's important for others to give back?
If you put good out in the world, the good will also return. You never know what someone is going through and you never know the struggles they are facing. Volunteering feels great, it benefits people and you also get to make a lot of good connections and great memories from it as well.
What's been the most rewarding part of your service? 
It's rewarding to see how appreciative and thankful the patients are, even for a brochure or list of healthcare clinics they can talk to. Health is a big worry for many, and it's great to be able to ease that worry. 
How have you continued to volunteer throughout the COVID-19 pandemic?
At the beginning we couldn't visit shelters due to restrictions, so we focused on making creative and informative brochures to have them ready once restrictions were lifted. As the pandemic went on, we provided safety training for volunteers and worked on expanding to more shelters to increase our reach. We are still operating under some restrictions, but we're hopefully getting back to normal.   
What do you want people to learn from your story?
You never know how much change you're going to make in somebody's life. Even in patients I thought I wasn't really helping that much, they'd say afterwards that they were really impacted by the work we were doing. That is really special to hear.  
In one word, what does volunteering mean to you?
Rewarding. 
How can readers help?
For more information about how you can help, please visit ETCH's website.  
Do you want to make a difference in your community like Sara Young? Find local volunteer opportunities. 
Share this post