Teen Starts Community Initiative to Tackle Public Health Issues
Meet Daily Point of Light Award honoree June Wang. Read her story and nominate an outstanding volunteer or family as a Point of Light. 
June Wang is out to prove wrong the notion that adolescents are unable to successfully fight the world's injustices, and so far she is succeeding. When she was only in the eighth grade, June started her Community Health Initiative to target public health inequities in the San Francisco Bay Area and beyond. Now 16, June has been able to recruit over 350 active volunteers and has positively impacted the lives of 102,000 people. 
With Community Health Initiative, June leads her volunteers in hosting workshops addressing various public heath issues, discussing topics from mental health to fitness and nutrition. Community Health Initiative has raised thousands of dollars in donations for Mental Health America, the American Public Health Association, and local groups. Their biggest project to date has been helping to launch an online mental health forum that has reached 100,000 people globally. 
Describe your Community Health Initiative.
The Community Health Initiative I currently run is a group that does work targeting public health inequities. We reach out to various community initiatives and we host workshops with them, depending on the community need, to hopefully alleviate one specific public health issue. For instance, one workshop we've done was working with local senior homes to do Zoom activity workshops. We've presented in homeless shelters. We've also done quite a bit of fundraising for various national public health organizations. We raised a few thousand dollars for some national nonprofits as well. Besides helping marginalized communities, we also do school workshops. We work with school groups such as Monta Vista FBLA, which is my local student business club, to host workshops specifically for mental health as well as physical activity. We also do some nutrition work. Whatever need there is, we work to address it with workshops and fundraising.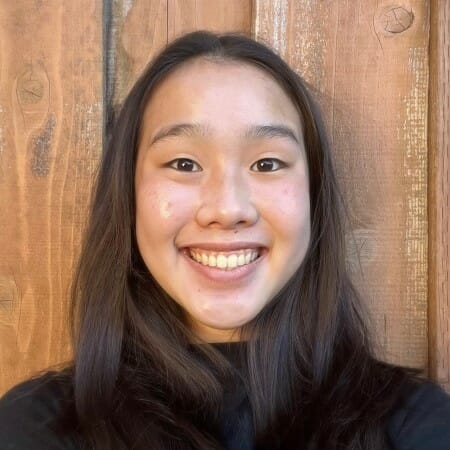 What inspired you to start Community health initiative?
One of the stories my parents always tell me is whenever I would pass a homeless person on the street, I would immediately cry and insist we donate. So I think this idea of altruism and doing that at an individual level is something I was also interested in pursuing as a community initiative, and at a professional level, too. I started with volunteering at a more direct level. I would help out with events with Girl Scouts, such as distributing coats for a coat drive. I would also do ground-level work from a young age. From there, seeing such pain and suffering at a large scale around me, it really angered me to see such injustices in all the issues of the world. I thought volunteering in public health avenues was one way that I as an individual could contribute to the continuous process of diminishing these vast injustices at the ground level.  Starting as a grassroots-level volunteer myself, I decided then it was time to take more action and ultimately start my own initiative in eighth grade, since there is a greater need for that public health volunteering.
Why did you specifically want to focus on tackling public health?
The idea of community health and public health is that it's a very mitigated process. Let's say someone goes to the doctor. They're there for the treatment because they're already ill. That's not something they have control of anymore, because they're already affected by the sickness. With community health, we aim to reduce the chances and instances of the health problems in the first place. By approaching health from a preventative level rather than from a remediating level, that helps to solve some of the issues we see with public health and socioeconomic disparities from the fundamental level, rather than fix those issues after they're already present. 
What aspect of this initiative are you most proud of?
I would say one of the most interesting and the most widespread impact we've had is creating a global mental health discussion forum. We partnered with a startup company that was a mental health app on the Apple Store and Google Play store. We reached out to them, and from scratch, we created a mental health discussion forum that would allow people to share their mental health issues and discuss them in a safe space. The process of proposing the idea to its implementation took over a year to accomplish. So far to date, that forum has reached around 100,000 users in the app. The wide reach of that event is probably one of the things I'm most proud of with this initiative. 
Do you have any future partnerships, programs, or events you want people to know about?
Currently, I am working with Monta Vista FBLA's community service chapter. We're working to create sexual assault care packages. That's one local event we have coming up. In the future, I am hoping to expand our work beyond just local and online mediums, but also to other geographical areas. I'm creating a framework for finding issues and addressing them that I can hopefully share with other future change makers in other areas of the United States.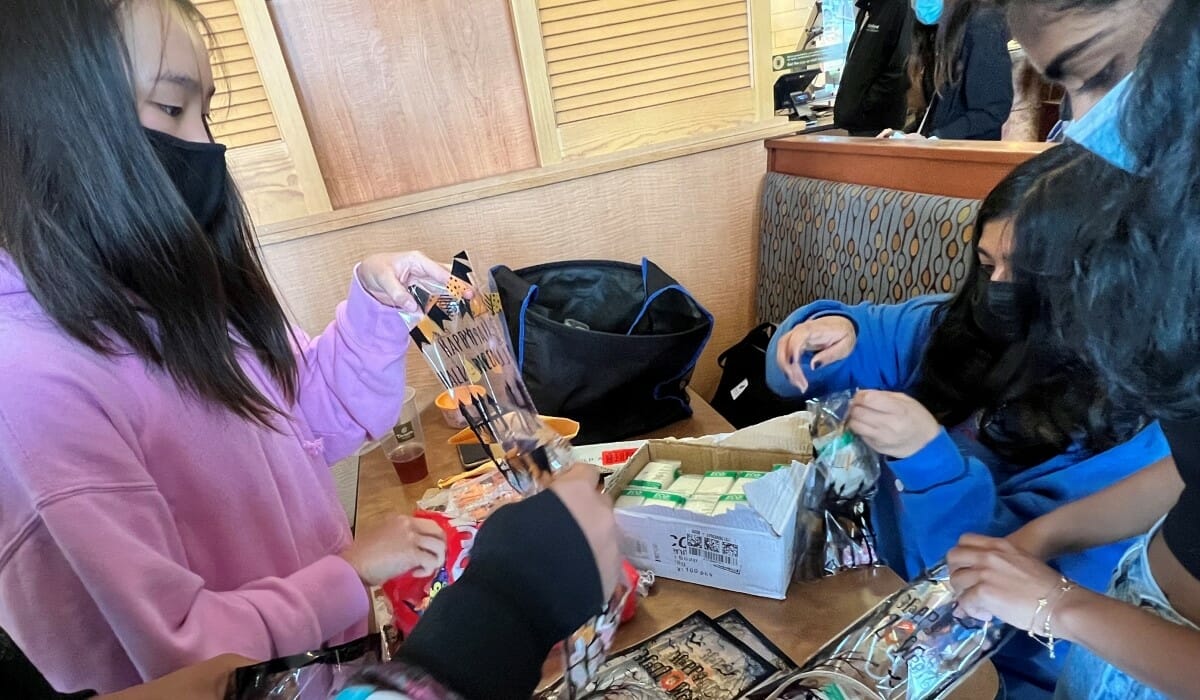 Is there anything you've learned from your time volunteering?
While events and the number of people who attend our workshops from varying demographics is a quantifiable way to measure impact, I would say connecting with people person-to-person — like the conversations we have during workshops, conferences, and events — is one of the most valuable things I've gained from this volunteering. Seeing at a ground level the inspiring stories, and the overcoming of hardships that I think my initiative has somewhat been a part of, is really inspiring in terms of continuing the community service work I've done. Seeing the interactions of people directly has always reaffirmed that community service is necessary in our world. 
Why do you think it's important for others to give back?  
While some people may say it's idealistic for young people especially to act on the issues happening around them, I think volunteering is such a simple but powerful way for people to better the world. Because of how flexible volunteering is, ranging from direct initiatives to random acts of kindness, it's a very effective and accessible method of bettering other people's lives. I think especially with the present focus on ourselves and being caught up in our own personal goals, being able to recognize the problems of the world around us and the daily struggles of the others around us, and working to address them, can be a very fulfilling and very necessary thing to better society. 
What do you want people to learn from your story?
Firstly, I think age is just a number in being able to better the world through volunteering and any initiative. I would also say that committing acts of service, whether that be leading service or volunteering for other organizations, is incredibly fulfilling and needed in its impact. We need it at a large scale. If multiple people are able to volunteer, and multiple people are able to see issues in the community and actively work to address them, then they're already doing more than over half the people in the world to better the world around them. Continuously find issues in the world around you, because there are a lot of them. Know you have the power to better the lives of others. Seek those volunteer opportunities because they're always out there, out of necessity. 
Do you want to make a difference in your community like June? Find local volunteer opportunities. 
Share this post