Volunteer Serves San Diego's Boys and Girls Clubs for Over a Decade
Meet Daily Point of Light Award honoree Lionel Deschamps. Read his story and nominate an outstanding volunteer or family as a Point of Light. 
Lionel Deschamps has long been involved in charitable organizations, particularly those serving children. So when he moved to San Diego to work for the accounting firm KPMG, a longtime supporter of Boys and Girls Clubs, it was a no-brainer to start volunteering for San Diego's chapter. 
Since 2006, Lionel has supported Boys & Girls Clubs of Greater San Diego in a variety of roles. Most recently, he was the chair of the board sitting on the executive committee, and also served as the auction committee chair for the nonprofit's biggest annual fundraiser, the Evening of Changing Lives. This year, Lionel is serving as chairman of the entire event, and hopes to beat last year's record of raising 1.1 million dollars to support his community's kids.  
Describe your volunteer role with Boys & Girls Clubs of Greater San Diego.
I've been a member of the volunteer board for years. Through that, I've served in a number of different roles. I've been treasurer, chairman of the board, and most recently I was the past chair of the board sitting on the executive committee. I would say the other significant role in the last handful of years is [helping with] a big annual fundraiser called the Evening of Changing Lives. It's our one big event where we raise most of our charitable donations for the year. Last year I served as the auction committee chair, and this year I'm serving as the chairman of the entire event.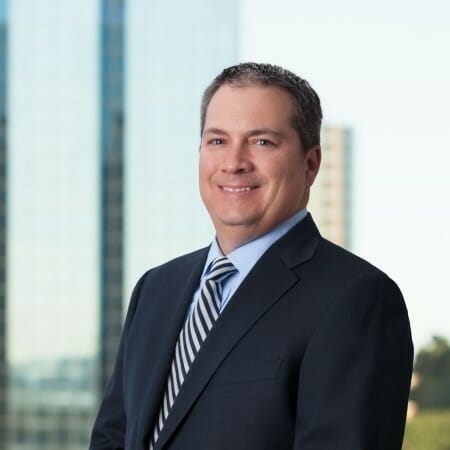 What inspires you to volunteer for this organization?
I really like the mission that we have, which is to provide a safe place for kids to grow, develop, and learn life skills. It's a place for them to come after school where it's a safe environment, and where they can learn and play with their peers. In particular, we do tend to serve communities that are disadvantaged. Not everybody, but a large proportion of the children we serve do come from disadvantaged homes. I've always felt that helping kids who need it is important to me. I've always been of the view that kids don't get to pick the situation they find themselves in. Sometimes they're subject to the circumstances of their life or the challenges that their family is having. It's sometimes hard for them to change their situation. Anything that we can do to help children in these challenging situations has always been something important to me.
What is the Evening of Changing Lives like?
I would describe it as a large gala dinner, silent auction, and live auction. It's a very large event. We traditionally have over 700 people in attendance. Like many large events, we have a fundraising aspect, a silent auction and live auction, and we always have a lot of really cool items. But then after the event, as a thank you to everybody, we've had pretty cool musical acts that put on a concert for everybody after dinner. In past years we've had The Beach Boys, Don Felder from the Eagles, Kool and the Gang. We view that as something that really sets our event apart. Our goal is always to net over one million dollars after expenses, and last year we netted just over 1.1 million. We have a goal of 1.2 million this year, which for an organization of that size, comes out to over 10 percent of our total funding for the entire year. It's a really important event for us. 
Do you have a favorite memory from your time volunteering?
One of the things we do every year, although we didn't do it last year because of COVID, is a back-to-school shopping event where board members or volunteers can sponsor a youth. We take them around Kohl's and do their back-to-school shopping for them. You walk around the store with the kid you're with and help them pick out clothes, lunch boxes, and backpacks. I've done that several years. That's always a really fun event because that actually gives you some one-on-one time with the kids. I've brought my oldest son, who is now 10, with me a couple times. He gets a kick out of it, but also to show him why volunteering and doing these types of things are important. He's pretty lucky that he's growing up the way he is, but I do want my kids to understand that not every kid is as fortunate as they are and giving back is important.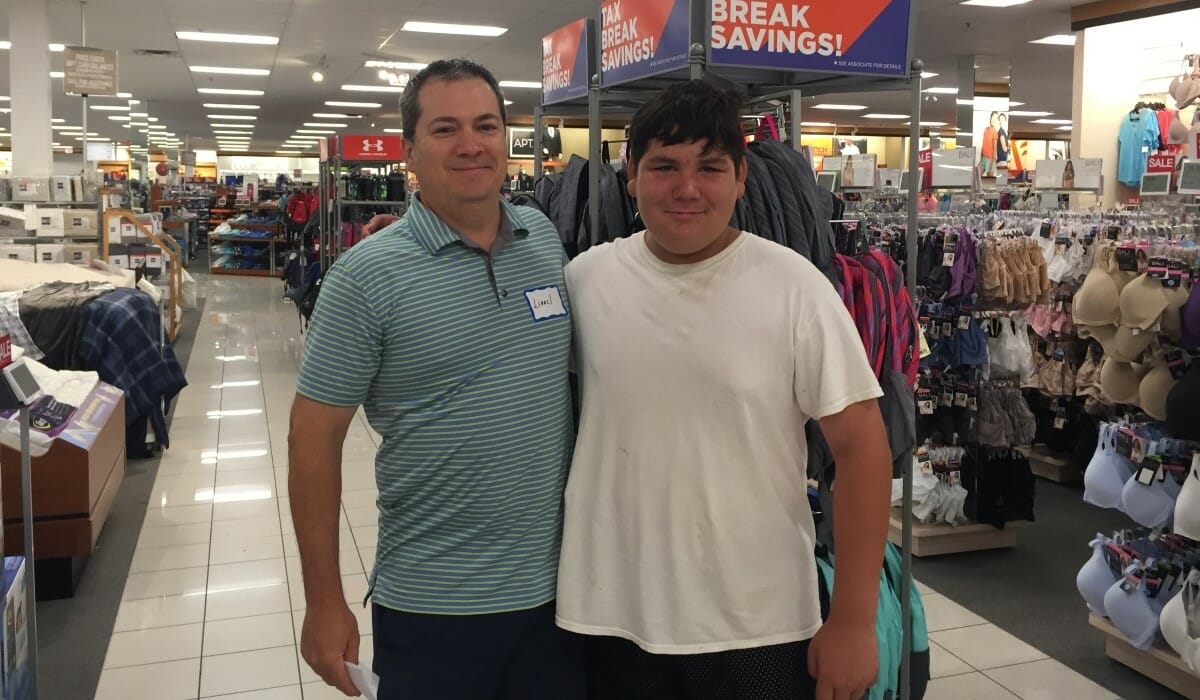 What pushes you to make such a time commitment to this organization?
I do feel strongly that people who are in a position to give back, either financially or with their time, should do that. I feel that type of service to your community is important. As I mentioned, I've always felt that and where I've directed my time in that respect is always toward children. I do feel that obligation. I didn't grow up advantaged. I've been successful. Where I am today in life is very different from where I came from, so I do feel that obligation to help some of the less fortunate children to hopefully be in a position to succeed the way I was able to.  
What's been the most rewarding part of your work? 
At every board meeting, we have a mission moment. It's when some of the folks who work full time at the Club tell a story or bring in one of the kids we helped. It gives you more of a direct line into seeing the impact that we're having on kids in our community. I always really enjoy those at the board meetings because people get really choked up sometimes talking about the way the clubs helped them — whether be it helping them get through some challenging moments at home, dealing with bullying, or teaching them about technology or computers at the tech center at one of our locations. Hearing that direct impact is really great.  
What do you want people to learn from your story?
If there is anything I would like people to take away, it's that anyone can make a difference. Particularly when you've got a career and family, it's real easy to get super busy and say I'll just write a check. Lots of people do that and there's nothing wrong with that, but I like to tell people that while charities definitely need and want your donations, finding a way to give up your time or doing something beyond writing a check gives you a greater appreciation for the challenges going on the community, and also the satisfaction in knowing that people can make a difference. You get a lot of intangible rewards from it as well — seeing the impact you can make, and the lives that you can impact through giving more than just money, but giving up your time and dedication. 
Do you want to make a difference in your community like Lionel? Find local volunteer opportunities. 
Share this post