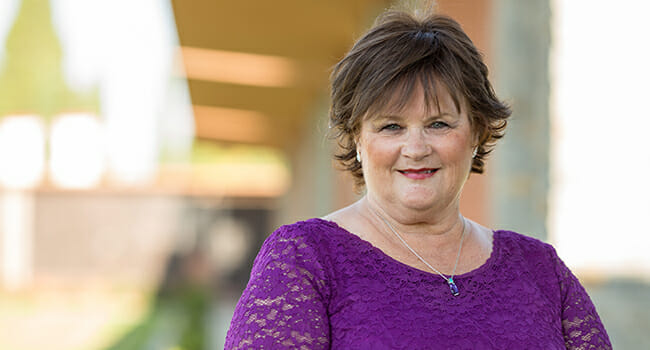 Today's Daily Point of Light Award winner, Elissa Davey, was recognized by L'Oréal Paris and Points of Light as a 2015 Women of Worth honoree for her extraordinary efforts to ensure dignified burials for abandoned and unidentified children. Nominate an inspiring woman who is creating change in her community to be one of this year's Women of Worth.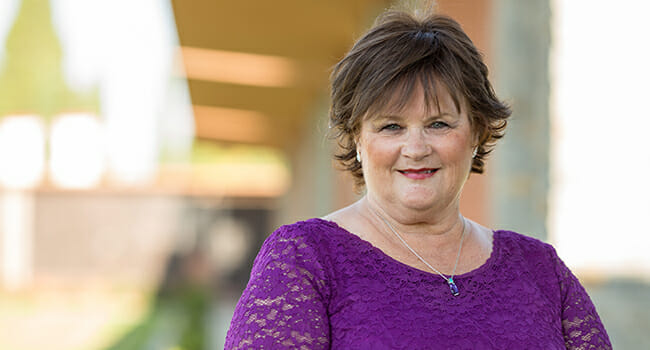 Elissa Davey, founder of Garden of Innocence.
"I wanted to start a place for children to find the rest, love and dignity they deserve. At Garden of Innocence, we have the opportunity to come into their lives and be their family – to show them love even if we never knew them in life."
Elissa Davey provides personalized, dignified burials for abandoned and unidentified children.
While there's no clear number, many abandoned children are buried in unmarked or mass graves every year. Davey established Garden of Innocence to provide abandoned children, up to age 8, with a respectful, heartfelt ceremony and burial. With the volunteers she has trained nationwide, she works with local coroners offices to claim the bodies of abandoned and unidentified children and partners with cemeteries to give each child a dignified goodbye.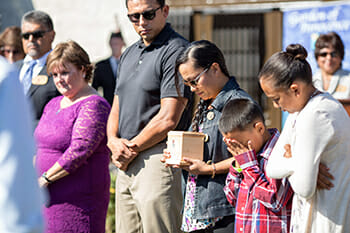 Through Garden of Innocence, Davey and her volunteers have provided funeral services for 307 children in the past 18 years. Currently, 160 children have been laid to rest at the first Garden. Each child is escorted to the Garden by the Knights of Columbus 4th Degree Color Corp as well as local law enforcement and members of the Boy Scouts. Each child is given a new name and a full memorial service which includes a poem written especially for that child. In addition, each child is buried in a handmade urn or casket, made by the Boy Scouts as their Eagle Scout project or by woodworkers from across America. Included is a handmade blanket and a Beanie Baby toy. Each Garden runs off the same operations manual but is staffed and controlled by an independent set of volunteers from the communities where the Garden is located. Garden of Innocence currently has 11 gardens. Each Garden needs a minimum of 16 local residents dedicated to providing dignified burials for abandoned children from their area. The garden works to find a cemetery that will donate space with room for at least 50 children and area to expand.
Davey believes Garden of Innocence is innovative because it is one of the only organization dedicated to providing memorial services to abandoned and unidentified children in an area set aside especially for them. In addition to giving these children a proper goodbye, many community members who have lost children attend the ceremonies and find closure to the loss of their own child.
Davey developed a passion for this cause when she read about an unidentified baby boy who was found in a trash can in 1999. At that point, she decided that every child who entered the world deserved the dignity of being recognized and remembered, to give a child that had so few moments one final moment of love and dignity.
Davey says, "If no one grieves, no one will remember."
Enrique Reade, Garden of Innocence general manager and owner of Reade & Son Funeral Home in Fresno, California, says "With Elissa, everything is about those babies. She's like an army tank – nothing can get in her way or stop her. She's like an angel – one of God's disciples. She goes out of her way to talk to someone about the gardens because she feels that once she does, they're going to want to help. She travels at the drop of a hat to talk about the gardens, and she does so much of this work herself. No one stops her. That's why I give all my time to her."
If you know a woman who works to create lasting and significant change in her community, nominate her to be one of the 2016 Women of Worth.
Share this post