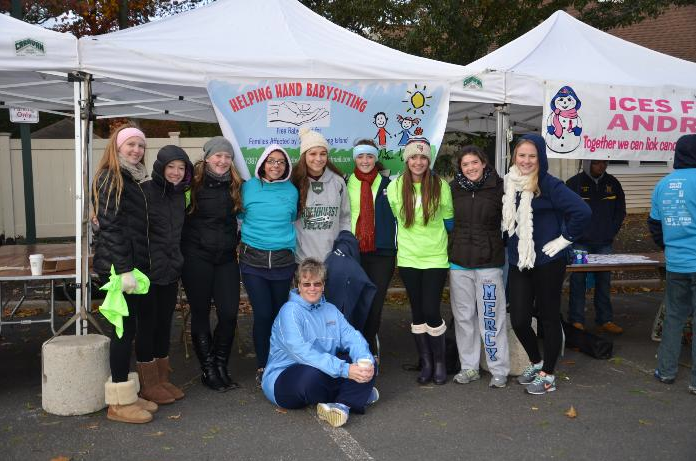 When most young girls start babysitting, they're doing it to make a little extra money. Not Elizabeth, Lizzie, Stiles. For her, babysitting is a way to get experience taking care of younger children, but it's also been a way to give exhausted moms and dads some free help.
Now a high-school senior, Stiles launched her babysitting career in 8th grade, watching a neighbor's child. The young girl had leukemia, and Stiles realized the mother simply needed a break.
"I realized her life was chaotic and that I could help her," she said. "My work made a huge difference – it brought peace and calm to the house."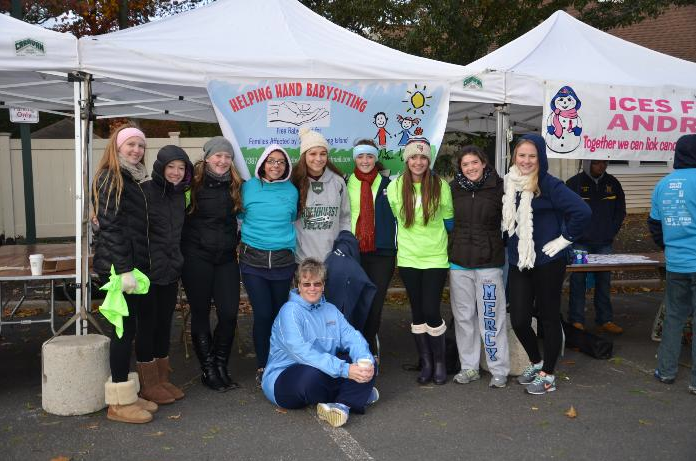 Lizzie, second from left, and some of the other babysitters.
That experience led her to create a volunteer babysitting service for families affected, in some way, by cancer. Today, approximately 100 girls from Stiles' high school are part of her roster. Forty girls actively babysit for roughly 12 families with children ranging in age from 4 to 10.
Before they can babysit, interested girls must pass a CPR class and a First Aid course. These classes ensure the girls can handle virtually any situation. Stiles has also developed a relationship with social workers who can talk with the volunteers about difficult experiences or troubles with families.
"I think all the girls are really inspired," Stiles said. "It's helped them be more compassionate, to think outside the box, and to get outside their comfort zones."
As volunteers, the girls tailor their services based on the family's needs. For example, they can do housework, bake cookies, play with the kids, or do laundry.
Currently, Stiles is training some of her volunteers to take over the service after she starts college. She's confident the babysitting will continue, and she hopes to return to a leadership role one day, fulfilling her goal of turning the organization into a certified not-for-profit venture.
Share this post