Embracing Personal Adversity, Teen Volunteers to Support Children Around the World
Meet Daily Point of Light Award honoree Taylor Stuart. Read her story and nominate an outstanding volunteer or family as a Daily Point of Light. 
Taylor Stuart's dedication to helping children has resulted in thousands of hours of service and thousands of dollars raised by the 16-year-old Orlando, Florida student.  
As a volunteer with Sunshine Foundation and more recently, Who We Play For (WWPF), Taylor connects with children from around the world and also closer to home in Florida. Recently embracing adversity in her own life to help others facing similar challenges, Taylor is advocating for a better future and health for kids in need through volunteerism.  
What inspires you to volunteer?
It's inspiring to see the results of my volunteerism. When the kids we help through the Sunshine Foundation write me a letter back saying thank you, or when I help kids receive EKGs through Who We Play For and we help save their life or help them discover an underlying condition. It means the world to me that I'm able to impact kids and be able to connect with them.  
Describe your volunteerism.
As a volunteer with the Sunshine Foundation, an organization that grants dreams for children from all around the world who are terminally ill, chronically ill or severely abused and whose families have limited income, I do some of the following activities: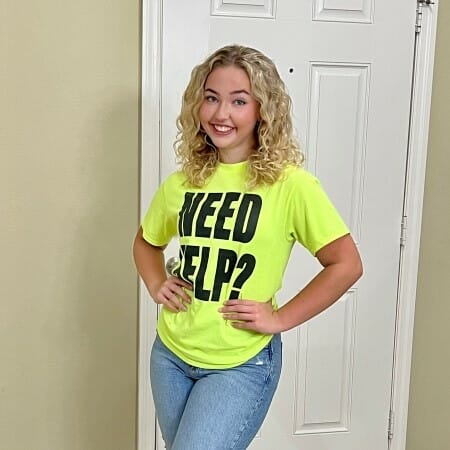 Greet families at the airport who are visiting theme parks in Orlando

 

Provide tours 

 

Host fundraisers, sell raffle tickets at the annual gala and personally raise money for the Sunshine Foundation dreams

 
As a volunteer with Who We Play For, an organization that provides affordable heart screenings to help eliminate preventable sudden cardiac death in children, I do some of the following activities:  
Serve as a spokesperson to educate people about EKGs and advocate with local lawmakers to eliminate preventable cardiac death 

 

Perform EKGs at events

 
You've turned personal adversity into service to others. Explain. 
In 2021 I was diagnosed with a severe heart condition, and now am thankfully doing okay, but because of the low-cost EKG I received from Who We Play For, my condition was caught. A lot of people might have something happen to them and want to get down because of it, but as soon as I was able to recover from my condition, I wanted to tell my story and educate people so that their lives could be saved as well.  
Share one personal story with me from your volunteerism. 
I greeted a little girl who had been granted a dream at the airport, and she was wearing a sparkly jacket. She was the happiest kid I've ever met. She ended up thanking me later, but I felt like I should be thanking her. She's had to go through so much in her life, and it made me feel so full. Taking some time out of your day can completely change someone's life, and it makes me realize this is exactly why I'm volunteering. 
Why do you think it's important for others to get involved?
Volunteering is a very humbling experience and it's very eye-opening. It's really important to be grateful for what you have and if you have the ability to pay it forward, it's honestly life changing for some people. If you were in that position you'd want other people to do the same for you.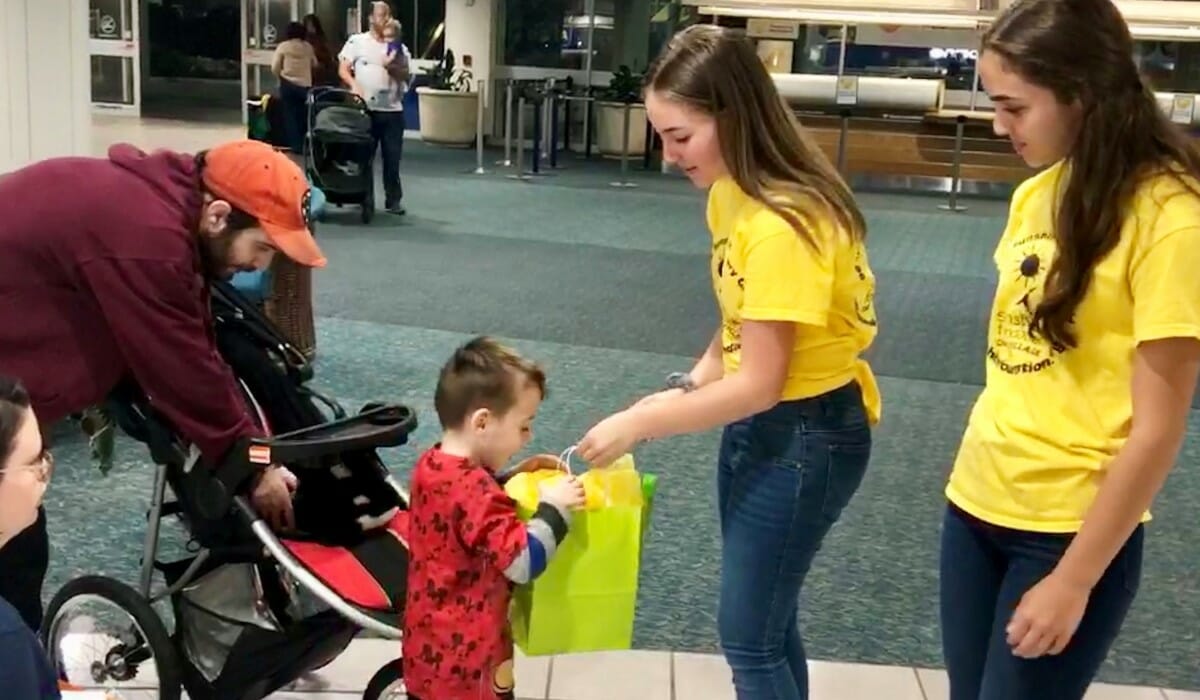 How have you continued to volunteer throughout the COVID-19 pandemic?
The Sunshine Foundation wasn't able to send people down to Orlando for a part of the pandemic, so I made Sunshine Packs with my mom. The packages were sent to current and past dreamers, including games and activities to keep the kids busy and a card. 
What do you want people to learn from your story?
Appreciate the impact you're able to make. Take everything very seriously and treat everyone with kindness when you're doing so.  
In one word, what does volunteering mean to you?
Grateful. I'm grateful to help people and of course, I feel grateful for what I have.  
When you're not busy volunteering or in school, what do you do for fun?
I am a very sporty person. I cheer, plus play volleyball and flag football. Once I get home I'm wiped out. I like to spend time with my family or practice my sports just for fun.  
How can readers help?
Visit the Sunshine Foundation and Who We Play For websites to learn how you can help, and if you are a young adult or teenager or have a teenager, prevent sudden cardiac arrest and get an ECG heart screening. 
Do you want to make a difference in your community like Taylor Stuart? Find local volunteer opportunities. 
Share this post