Teen's Volunteerism with Light Up Network Fosters Intergenerational Connections
Meet Daily Point of Light Award honoree Kate-Yeonjae Jeong. Read her story and nominate an outstanding volunteer or family as a Daily Point of Light. 
Seventeen-year-old Kate-Yeonjae Jeong recognized a gap between younger generations and senior citizens, and is now using art to form intergenerational connections through service.  
As the founder of Light Up Network, Kate is preventing elderly isolation by offering art activities, performances and positive messages to seniors, the youth-led organization spreading joy to more than 100 nationwide thus far.  
What inspires you to volunteer?
I'm inspired by the joy volunteering brings others and myself. Giving is truly the best gift I could give to others and myself. It's such an uplifting thing to do and as the quote says, "Spread kindness like glitter." 
Describe your volunteerism with Light Up Network.
As the founder of Light Up Network, I work with local and national organizations to establish events, provide artwork opportunities for seniors and work with local students on performances and activities with seniors. Some activities include a musical put on by local high school artists at a Houston hospice, and students who played live instrumental music for hospice patients. I also coordinate partnerships; we've partnered with organizations including Noah's House and Houston Hospice.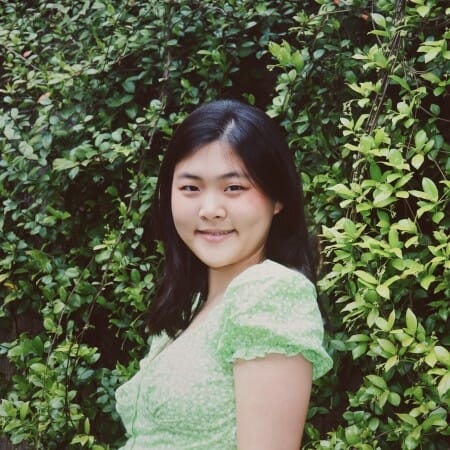 Share one personal story with me from your volunteerism. 
I started this organization in 2020 when I was in 8th grade, and during our first event with Noah's House, which is a residential center for disabled seniors, we did arts and crafts with the seniors. One told me they didn't get visitors often and not many people aside from family came to visit. The person said it was so great to see me and asked when I'd come to visit again.  
That experience cemented in my mind the positive impact we are having by creating artwork and expressing ourselves together, forming that intergenerational connection. One parent of a Light Up Network volunteer said we were possibly extending the lives of the seniors by doing these events. By going out in the community and engaging with people, you can share what you love with others and feel so powerfully moved by what you can do. 
Why do you think it's important for others to volunteer?
Volunteerism fosters a spirit of coming together. Without it, there can't be a way for us to genuinely unite, come together behind a passion or cause and truly promote a sense of positivity that can impact the world.  
What's been the most rewarding part of your service? 
It's rewarding to meet every single senior I've worked with and light up their faces with smiles.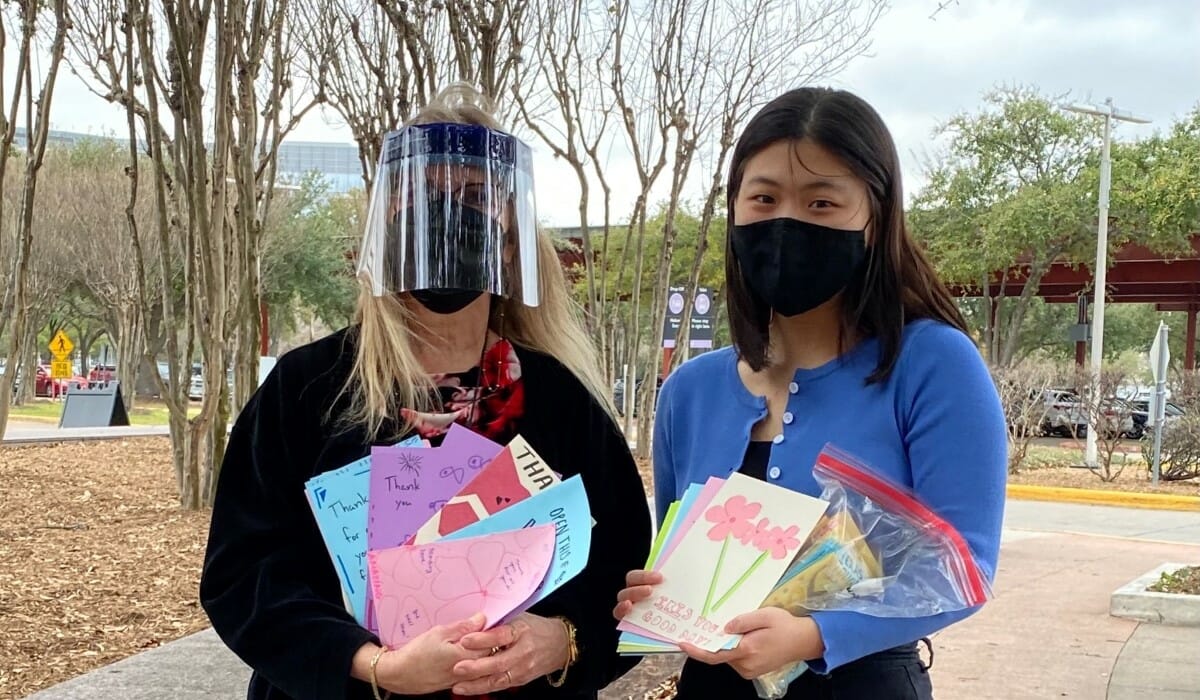 In one word, what does volunteering mean to you?
Joy. 
When you're not busy volunteering or in school what do you do for fun?
Partaking in my school's newspaper, and I am very much involved with tennis. I enjoy trying new recipes and I enjoy creative writing and utilizing my voice to promote causes within my community.  
How can readers help?
Please visit the Light Up Network website for more information about how you can help. 
Do you want to make a difference in your community like Kate-Yeonjae Jeong? Find local volunteer opportunities. 
Share this post