Ensuring No Animal Goes Hungry, Pennsylvania Middle-Schooler Launches "Kids Adopt A Shelter"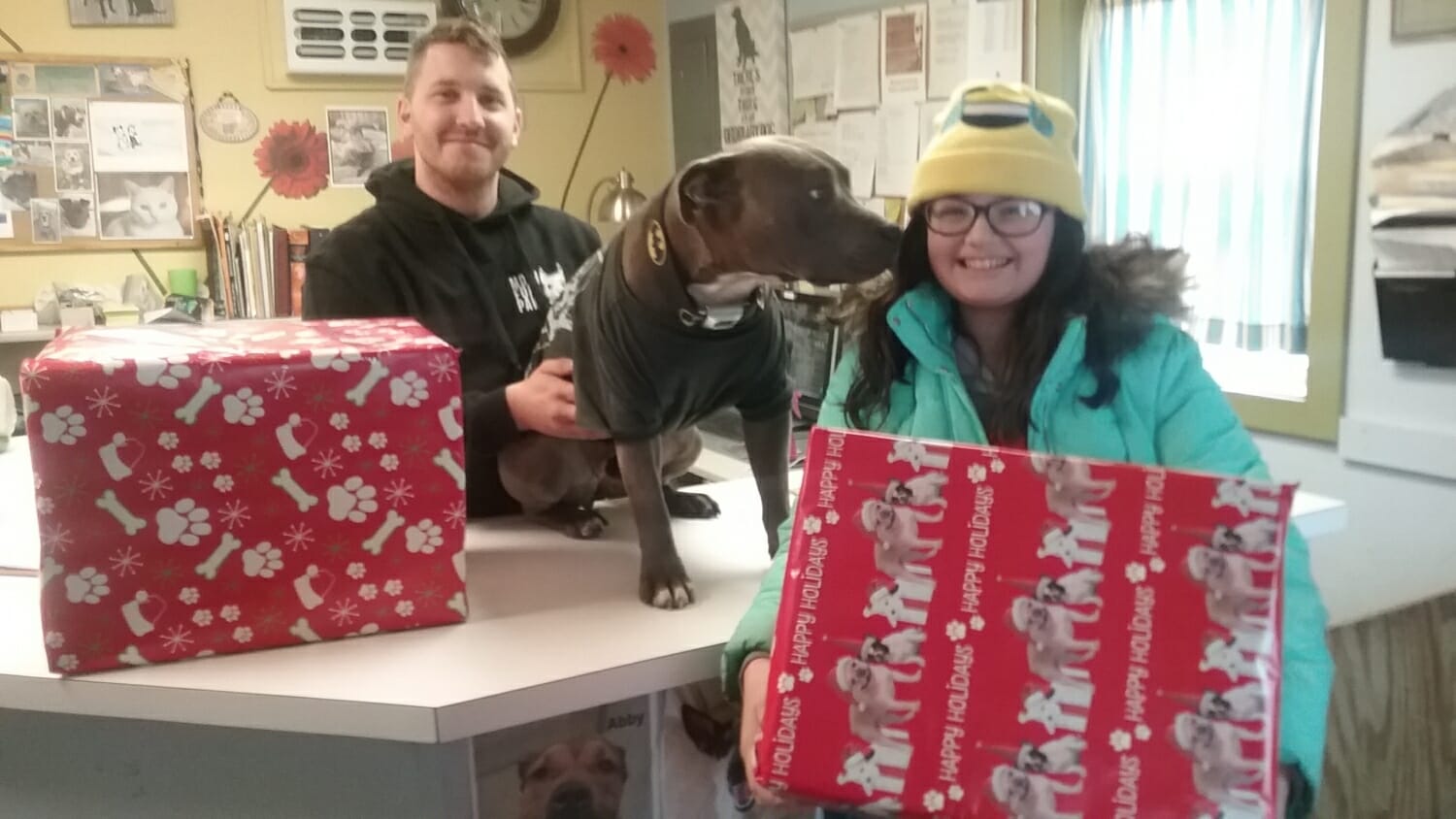 12-year-old Catherine Olsen enjoys playing volleyball, basketball and lacrosse. She's involved in Girl Scouts and is starting 7th grade this fall. What sets this middle-schooler apart from other kids her age? This standout volunteer logs approximately 250 hours of service each year, and recently launched the Eastern Pennsylvania chapter of Kids Adopt A Shelter which local shelters with donated resources and supplies.
The Alburtis, Pennsylvania resident began giving back at a young age, first volunteering with Kids Adopt A Shelter as a 5-year-old. The organization was established by animal-loving kids and is designed to provide support to animal shelters and rescues worldwide. Participating children are encouraged to adopt a shelter or rescue of their own. When Catherine, a native of New York, moved to Pennsylvania with her family, she decided her new community needed a local chapter of Kids Adopt a Shelter.
Devoting her time to helping local shelters and supporting in-need animals in her community, Catherine is making a difference in her community and is today's Daily Point of Light award honoree. Points of Light spoke to Catherine to learn more about her work with Kids Adopt A Shelter-Eastern Pennsylvania.
What inspires you to volunteer?
I just wanted to get out there and help. I was super shy as a child, you would never believe it. I found this stray cat named Monkey, someone had dumped her. I wanted to help other animals like Monkey. We started off small, we rescued a fish, one dog, two guinea pigs and a hamster named Cookie. Then I began helping local shelters.
Describe your volunteer role with Kids Adopt A Shelter.
I organize fundraising local events. We attend pet expos and bring supplies to local animal shelters. I'm continually looking for animal or community events to get the word out there and recruit more volunteers.
What's your dream pet?
A dolphin. I'd name it Dolly.
What's been the most rewarding part of your work?
It's rewarding to drop off food to local animal shelters. Sometimes I help workers at the shelters feed the animals. Observing the animals in their habitats, it feels really nice to see the resources I worked so hard to gather go to a great place and be put to use.
What do you want to be one day when you grow up?
I want to be a zoologist at the Bronx Zoo. I love every single animal and I want to help them all.
What have you learned through your experiences as a volunteer?
Before I started volunteering, I never knew dogs and cats were so mistreated. I am the East Coast USA National Grand Ambassador for Kids Adopt a Shelter and I use my title to help the community. It's been really rewarding for me to help all the animals and help people with animals. I think it means a lot to people to see me out there volunteering like I am. I am an example of why any generation can help.
Do you have any upcoming events you're excited about?
We put together donations called "Santa Boxes" as we near the holidays. We ask for small cat and dog toys, small accessories and canned animal food, then we put the supplies together and bring them to shelters. We'll be asking for donations again this winter for our Santa Boxes. If anyone is interesting in helping us with donations, please visit our Facebook page or email us: [email protected].
Why do you think it's important for others to give back?
My service has had a big impact on all the animals in our local shelters. It's important for others to give back and show that someone actually cares.
What do you want people to learn from your story?
Start out small. Go to your local pet store and buy cans of dog or cat food. Bring it to your local shelter and ask if it's ok to drop off some food.
What's your life motto?
Dream big and you'll succeed.
Do you want to make a difference in your community like Catherine Olsen? Visit All For Good for local volunteer opportunities.
Post written by Marlena Militana.
Share this post