Teen Dancer Gives Back By Helping Aspiring Dancers with Clothing, Equipment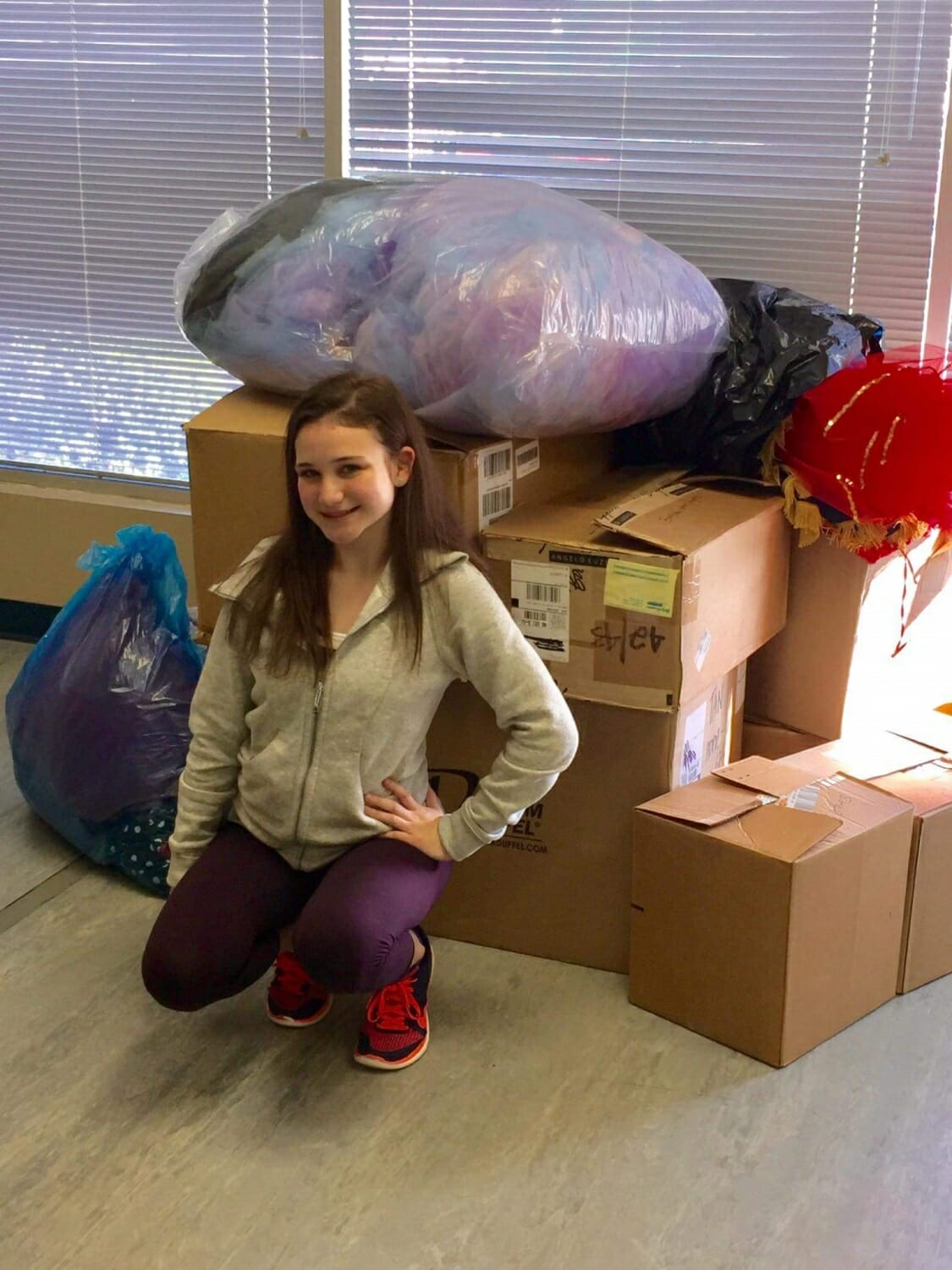 Three years ago, Flynn Kemh – an eleven-year-old at the time – says she started to realize there were some children in her dance classes who could no longer afford to come. Flynn, who has danced since she was a toddler, decided to do something for her peers and all those who weren't as fortunate to do what they love. So she created Born to Dance.
Today, the 15-year-old high school student, who lists ballet, jazz, modern and pointe among her passions, has collected and distributed more than $40,000 worth of dance equipment to local organizations. She's also partnered with dance studios to provide classes to special needs students at no cost to their parents. Helping hundreds of children thus far, Flynn is making a difference by sharing her passion for dance with underserved and disadvantaged communities, and is today's Daily Point of Light Award honoree. Points of Light spoke to Flynn to learn more about her work with Born to Dance.
What inspires you to volunteer?
I started to notice at my own dance studio that some people I was friends with couldn't afford dance classes or attire. It made me feel really upset, I'd never noticed it before. I wanted to do anything to make sure people could keep doing what they love.
Describe your volunteer role with Born to Dance.
I hold donation drives and work closely with my community to collect and personally deliver donations. During the donation drives, I usually have some of my friends help me. Day-to-day, I am emailing people thanking them for donations, as we accept donations year-round. I do a lot of research to identify organizations that will accept our donations.
You're a rising sophomore in high school. How do you manage school, dance and your volunteerism?
During the week, I focus on school and dance classes, but over the weekends I focus on Born to Dance. I love working on Born to Dance. When you can see the looks on people's faces, and how happy the kids are to receive the opportunity to do what they love, it's life changing.
What's been the most rewarding part of your work?
In my last donation drive in January, I met the parents of a girl who was on a dance team in my school district, she'd recently passed away in a car accident. Her parents came to my drive, and gave us some of her old costumes. It was such a beautiful experience because they were happy to help others even though they'd been hurt. They just wanted to carry on their daughter's kind heart through their donation.
What have you learned through your experiences as a volunteer?
I'm more open-minded now. Meeting some of the children that don't have as much as others, it's made me understand how much help people in the world need. It just clicked. I want to keep changing and trying to help the world as much as I can.
You're giving back to disaster areas too. Explain.
I'd wanted to help Puerto Rico after the island was hit by Hurricane Maria. I ended up emailing a local performing arts school in PR that needed help, and we mailed dance attire to them. Our donation restored a little bit of hope and normalcy for those children. They'd lost almost everything. For them to be able to go back to dance school, and take a break from worrying about the issues they face at home – lack of power, water. (Dance) just let them be a child in that moment.
What upcoming event are you working on for Born to Dance?
Born to Dance will hold another donation drive in January 2019. Check our website for more information.
Why do you think it's important for others to give back?
It's rewarding to know that you've helped someone, and see that help literally change somebody's life. Dancing has given me more self-confidence, and you can see that change in others we've helped, too.
What do you want people to learn from your story?
I want people to know that any little thing they do to help someone can really impact their life. We live in a society and age where we don't think about our effect on the world, and at my age, we tend to be more focused on things that revolve around ourselves. I'd urge my peers to really take the time to think about how they can help someone.
Do you want to make a difference in your community like Flynn? Visit All For Good for local volunteer opportunities.
Post written by Marlena Militana.
Share this post