On-The-Go Volunteer Provides Emergency Medical Services On and Off the Clock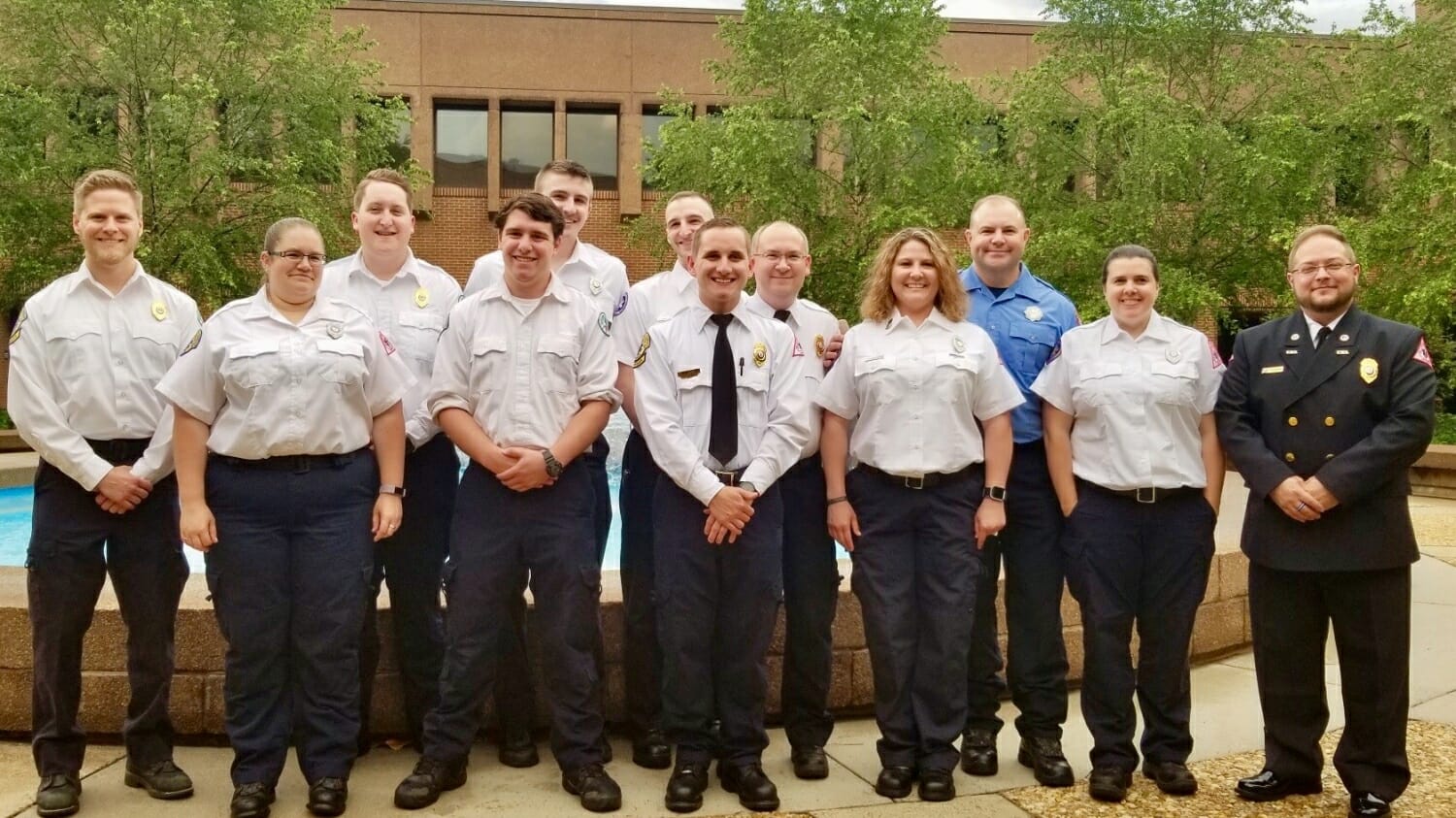 A dedicated volunteer, Chesterfield, Virginia resident Ryan Scarbrough wears many hats in his community, all in the pursuit of using his skillset to give back. As the president of the Lakeside Volunteer Rescue Squad, he oversees a group of 60 volunteer members who serve as the network of first responders who provide immediate care on scene. Ryan also serves as the District 3 secretary for the Virginia Association of Volunteer Rescue Squads, an organization dedicated to volunteer rescue squads and other agencies involved in rescue and pre-hospital care, and sits on their board of governors. This is all just in the 35-year-old's free time when he's not working full time as the regional project coordinator for Old Dominion EMS Alliance.
Receiving the Lifetime Achievement Award for logging over 4,000 volunteer hours in his life, Ryan is making a difference in his community by providing citizens comprehensive emergency medical services when they call 9-1-1, and is today's Daily Point of Light award honoree. Points of Light spoke to Ryan to learn more about his work.
What inspires you to volunteer?
I'm inspired knowing that I'm making a difference in the community and helping people at their worst times. These organizations are like an extended family for me as well. Out of necessity, I spend more time with my fellow volunteers than with my family, I even spend holidays with them because there's a need for our emergency services.
What does volunteering mean to you?
I grew up in a family that worked in the medical field, but I started volunteering because it was a calling.
What's your personal motto?
"Be prepared." That's what we were taught in Boy Scouts growing up and it's stayed with me.
What's been the most rewarding part of your work?
When we are thanked by the people or family we are helping… that's the most rewarding part. Their thanks means the world to me. First responders don't receive many thanks or even interact with the family after providing emergency services. If the family or patient is stable enough to express gratitude to us and make sure we know they are ok, it means more than a paycheck.
What have you learned through your experiences as a volunteer?
Without my volunteer experience, I wouldn't be in the position I am now. It's helped to groom me into the person I am today. Volunteering has provided a lot of outlets to practice the different skills that I wish to pursue in emergency medicine and IT fields.
Do you have any upcoming events you are excited about?
The Lakeside Volunteer Rescue Squad is holding an open house to celebrate its 60th anniversary on September 15, 2018. Please check our website for more information.
Why do you think it's important for others to give back?  
If you don't give back, services will fall to the wayside and leave a gap in communities that might not be filled.
You're receiving a lifetime achievement award for volunteering at a young age. What does the future of volunteering look like for you?
I don't foresee myself ever not volunteering. Service was a calling when I started to dedicate my free time, and I feel like that's still the same. For people that feel that they can't volunteer now for a myriad of reasons, because they're older or don't have time, there's always somewhere you can help out. If you have a financial background, approach an organization and ask if they need help with their financials or help them fundraise. There are always people behind the scenes supporting an organization.
What do you want people to learn from your story?
If I could give just one piece of advice to anyone reading my story, it would be to not be afraid to learn new things each day. With regards to emergency services, there are plenty of CPR and first aid classes out there. If you can get involved and get trained, you might be able to help save a life.
Do you want to make a difference in your community like Ryan Scarbrough? Visit All For Good for local volunteer opportunities.
Post written by Marlena Militana.
Share this post