First-Generation American Leads 5k+ Hours Effort to Virtually Tutor Kids Around U.S.
Meet Daily Point of Light Award honoree Gabriela Nguena Jones. Read her story and nominate an outstanding volunteer or family as a Daily Point of Light. 
College student Gabriela Nguena Jones says her two grandmothers were products of their environments in their native Cameroon, unable to obtain high school diplomas because of a lack of access to education. In honor of her grandmothers, Elise and Veronique, Gabriela founded Elise Veronique Helping Hands: Teens Tutor Teens (TTT). 
Identifying limiting factors to academic success, Gabriela realized she could break down similar barriers for students closer to home. Since 2018, more than 60 TTT volunteers have logged over 5,500 hours tutoring K-12 students, primarily in the United States.  
What inspires you to volunteer?
I'm first-generation American. My parents defied all odds to pursue all opportunities, up to earning doctorates. Seeing my parents navigate free resources, from the library to learning English, learning how to do taxes to food banks, I'm inspired knowing I can be one of the instrumental parts of helping Americans navigate society today, similar to how those free resources helped my parents.  
Describe your volunteerism with Teens Tutor Teens.
As founder and CEO, I offer mentorship and motivation. We help students for free with homework, testing and studying for the GED, plus other tutor work. I recently taught our volunteers through a Diversity and Inclusion workshop, and I work with our board of executives. TTT chapters also conduct their own charitable pursuits. 
Share one personal story with me from your volunteerism. 
One day I was helping to set up a TTT chapter in Georgia, and the phone rang. This lady called asking about tutoring for her son, and she was questioning if our services were really free. I told her yes, and that her son could receive tutoring almost every day. She said she'd never heard of a service like ours before.  
When people are given something really valuable, they question why you're giving it away for free. People put a high value on education, it has a value that's almost limitless because of what it can bring other people in the future. This (volunteerism) is something I'm expected to do because I just know it's the right thing to do. I never feel fully satisfied from (my service) because I always know there's something more that can be done, and if it's not with TTT, it'll be other sectors in my life.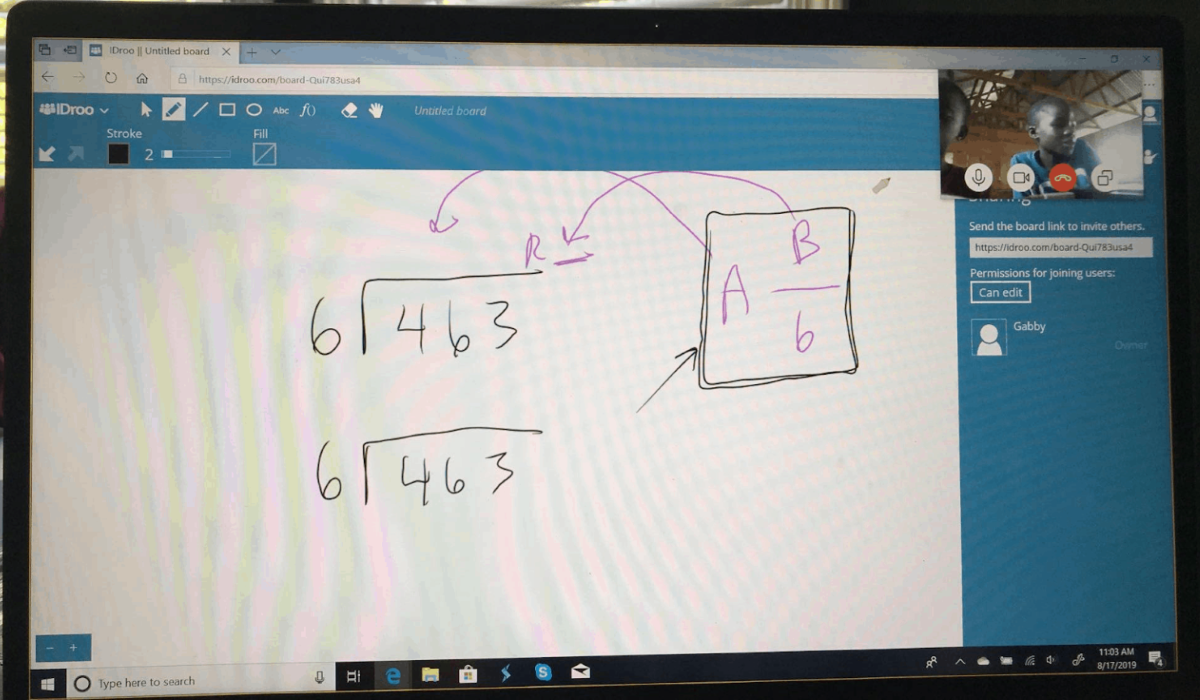 Why do you think it's important for others to get involved?
My dad likes (deceased American rapper) Tupac a lot. I watched an MTV interview from 1996 featuring Tupac, and he was talking about people who are rich, people who hit the lottery for millions, and the unhoused people sleeping on the floor. If you're gifted and you know there are people out there with fewer material resources, how can you be satisfied with not contributing to help others before it's too late? We have to move away from individual success to, "How can I help a collective group succeed?" 
What's your message to parents who have children interested in volunteering?
My dad has had one of the biggest influences on my organization. I know my dream sounded really dumb when I was 14; I was just talking about a plan. But I encourage parents to just listen to a kid and help them access information, whether it's reviewing necessary tax documents for a nonprofit, or board information. 
What's been the most rewarding part of your service? 
I work for the tutors. They come back excited, saying they nailed a partnership, or I'll read the tutors' stories about the children and what they learned today. Also, in their personal lives, some of the tutors are getting into great colleges and I was able to help read their college essays and write some recommendation letters.  
How did the COVID-19 pandemic impact your organization?
More students came on board who needed help and more tutors signed up with TTT. 
What do you want people to learn from your story?
Building TTT was a team effort, not just a me effort. Look inside and use your skillset to assemble a team and tackle possible foreseeable interests that aren't working properly. Use teamwork and your resources to help fix those issues.  
In one word, what does volunteering mean to you?
Privilege. Because volunteering is not something you're paid to do, but you're able to make an actual impact on people's lives.  
How can readers help?
Please visit the Teens Tutor Teens website for more information about how you can help, or connect with us on our Instagram and LinkedIn pages. 
Do you want to make a difference in your community like Gabriela Nguena Jones? Find local volunteer opportunities. 
Share this post