First-Generation American Teen Volunteers to Grow Career Opportunities for Immigrants
Meet Daily Point of Light Award honoree Kevin Fan. Read his story and nominate an outstanding volunteer or family as a Daily Point of Light.
As a first-generation American, 16-year-old Kevin Fan has witnessed firsthand the struggles immigrants can face in the United States. The Plainfield, Illinois teen says his parents were fortunate to receive an education in the U.S., but admits many aren't as lucky.
Using his personal experience to bridge the education and skills disconnect for other immigrants, Kevin started volunteering with Dialekt, an organization dedicated to helping immigrants prepare for a professional career and navigate occupational mismatch. Offering free tutoring and assisting immigrants with interview preparation and resume building, Kevin has grown the program's client base by more than 350%, and led Dialekt's transition to a virtual format after the COVID-19 pandemic started. Connecting with clients across Chicagoland, Kevin is helping to move immigrants forward and chart their future to success through volunteerism.
What inspires you to volunteer?
I enjoy giving back to my community because of what it's given me, including my friends and education. Volunteering gives me the opportunity to return the favor.
Describe your volunteerism with Dialekt.
As the volunteer co-manager, I oversee general operations including recruiting and training new volunteers, establishing and maintaining partnerships with other organizations in Chicagoland. I also help to manage our social media pages, and have assisted with the launch of several new programs, including our GED tutoring service and career advancement service. The immigrants we help are from countries including Myanmar and Democratic Republic of the Congo, and we work to support clients whose skills or level of qualification do not correspond with their job.
Share one personal story with me from your volunteerism.
I was matched with an immigrant from Congo. This man had a high school diploma from his home country, but his diploma wasn't recognized in U.S., which made attending colleges or getting a job very difficult. I helped him learn math concepts like fractions, because they weren't taught in his home country. It was really rewarding to see this man make progress as our sessions continued, and he was eventually able to pass the GED test. He got accepted into the CDL program he was aiming for, and when he shared the news with me, he couldn't stop smiling. That was a really gratifying experience, and motivated me to help more people.
Why do you think it's important for others to give back?
Volunteering brings people together and builds community. Helping people can be a mutually beneficial thing, as one person can help in one area, and another returns the favor and helps in another area.
You're also pushing for equality through your volunteerism. Explain.
I am very passionate about social justice. Volunteering is an effective way of fighting against injustice and fighting for what you believe in. By giving back, you feel like you're part of something bigger.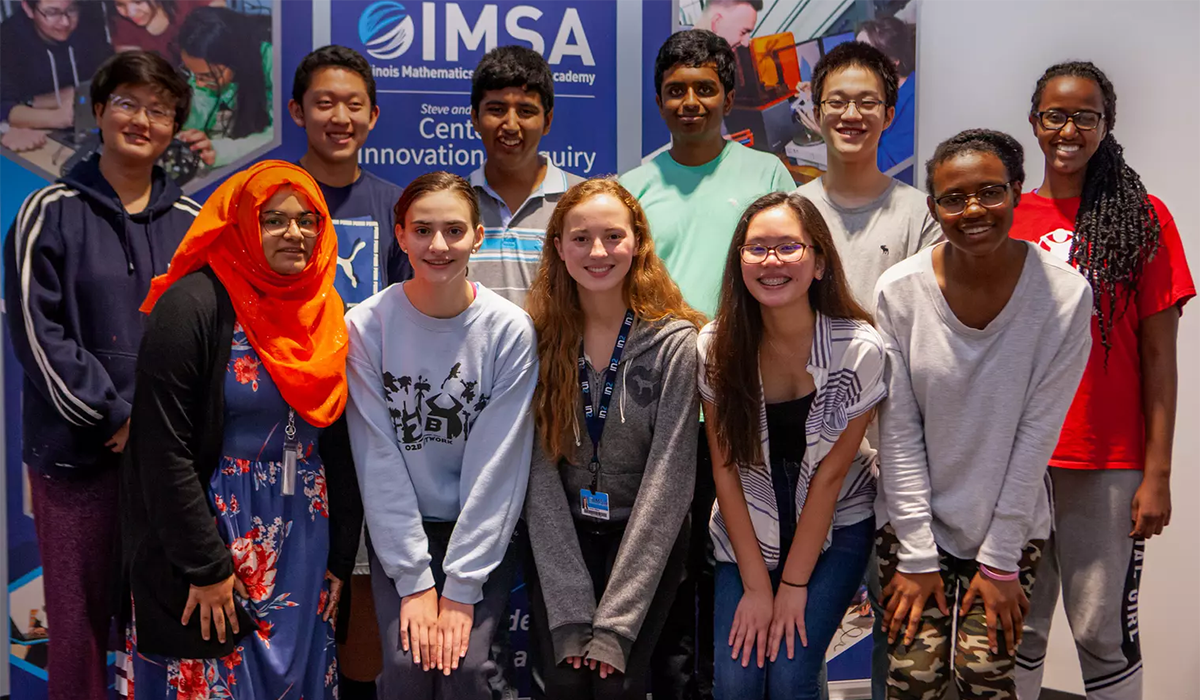 What's been the most rewarding part of your service?
It's rewarding to see the impact you can have on someone's life. We're forming connections with these immigrants, hearing their stories, and eventually seeing them succeed. And they're so grateful for our help.
How have you continued to volunteer throughout the pandemic?
I assumed the role of co-manager with Dialekt right before the pandemic hit. Since then, we've shifted to virtual programs, and we'll host tutoring sessions by phone or video. We've also launched a website with a virtual portal to make worksheets and other resources available.
In one word, what does volunteering mean to you?
Change.
When you're not busy volunteering or in school, what do you do for fun?
I really like to play tennis and to swim. I also really like kayaking, it's one of my favorite things to do. I also like to read and I like to cook, though I'm not very good at it.
How can readers help?
Please visit Dialekt's website for more information about how you can help.
Do you want to make a difference in your community like Kevin Fan? Find local volunteer opportunities.
Share this post