Pandemic Inspires Teen To Start Free Grocery Delivery Service For Those in Need Throughout Portland
Meet Daily Point of Light Award honoree Neel Jain. Read his story and nominate an outstanding volunteer or family as a Point of Light.
The global COVID-19 pandemic has made simple acts like going to the grocery store a potentially dangerous task for many high-risk groups. Included in that group was Neel Jain's grandmother, who has asthma, so at the start of the pandemic he began bringing her groceries to help mitigate her risk.
Realizing there was a need for risk-reduced grocery shopping for others in his community, the 16-year-old decided to start PDX Concierge, a free grocery delivery service for the elderly, immunocompromised, and disabled within the Portland area. The nonprofit has also worked with the Oregon Food Bank and other local pantries to deliver boxes of food for those facing food insecurity.
Since last April, PDX Concierge has completed over 450 deliveries. Depending on how busy the week is, the nonprofit delivers to 15 to 25 deliveries each week to downtown Portland and its suburbs, as well as to the cities of Salem and Eugene.
"The motivation for me is just a sense of livelihood," Neel said. "Being able to actually have a real purpose and being able to help out all these people."
When Neel first started PDX Concierge, he thought he would be doing one delivery himself every couple of weeks to people in his neighborhood.
Now, Neel himself is only doing deliveries every other week or so, as he is instead spending several hours a week — and sometimes up to almost two hours a day — taking orders and assigning deliveries. Anyone interested in receiving a delivery submits their grocery list either through PDX Concierge's website or by calling Neel himself. He then matches the closest available volunteer to the delivery and makes sure it's completed within one to two days.
"It makes me feel proud that I took that first step, that first risk, to start the company and to put in these hours," Neel said. "It's nice to be at this point."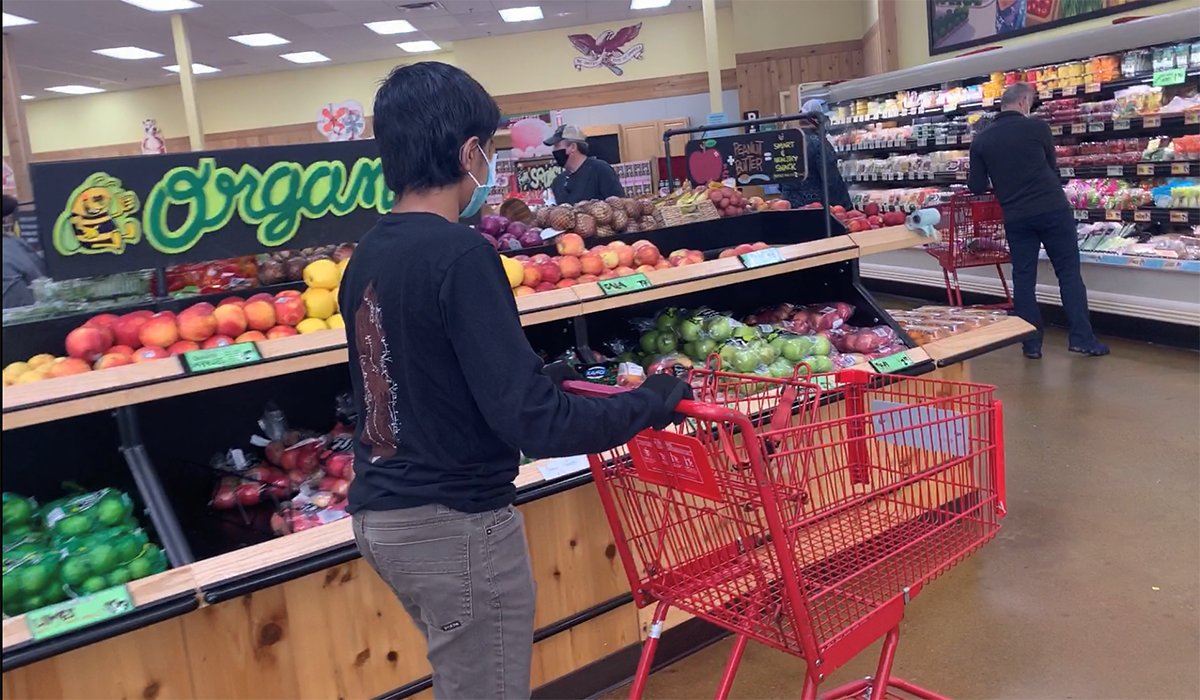 PDX Concierge is almost entirely run by students, with about 50 volunteers from schools throughout the area. Neel thinks he was able to recruit so many young people because his generation is looking for a way to use their extra time during the pandemic to help out others.
He added one of the most rewarding parts for him and other volunteers has been being able to deliver to so many diverse and interesting people. The PDX Concierge client list ranges from a formerly homeless man lacking means of transportation to the store, to a 94-year-old citizen who is in the age group at greatest risk for COVID-19. They have also completed emergency food deliveries for people who have tested positive for the illness but didn't have any groceries in their house to last for the needed isolation period.
"The opportunity to meet all these different people and be able to help them in a meaningful way, as a high school student, has been impactful for me," Neel said.
One of those he is helping is Mavis Dvirnak, who started receiving deliveries from PDX Concierge about six months ago because she has medical problems that put her at high risk for COVID-19. She said the service is dependable and trustworthy, and that her deliverers always follow instructions and wear proper PPE. Neel has also helped connect her with other services within the community.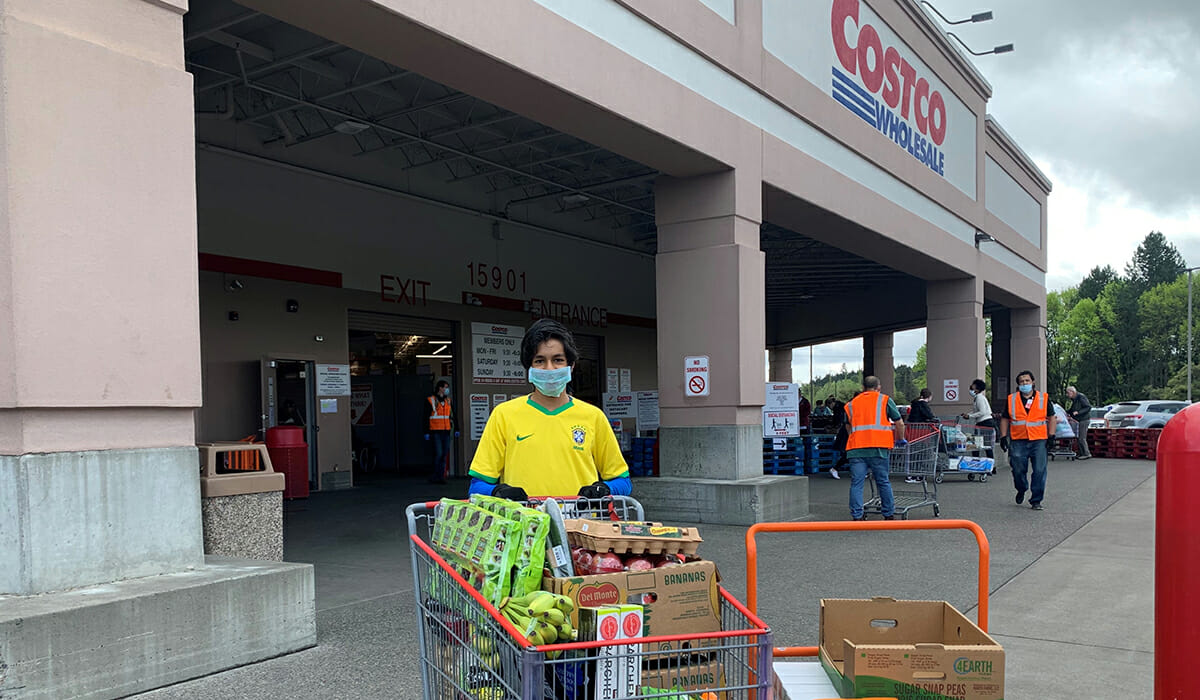 "I see him as someone who is not only a success at this point, but is going to be a tremendous asset to our society — an ongoing, uprising success," Mavis said.
Neel is looking into possibly expanding PDX Concierge into other areas of Oregon, depending on the demand, as well as increasing the numbers of volunteers and deliveries in the areas it currently operates in.
And, of course, Neel is still continuing to help out his grandmother.
"She's glad I'm able to help out in an impactful way," Neel said. "And I'm still helping her out, so she's really happy with me."
Do you want to make a difference in your community like Neel? Find local volunteer opportunities.
Share this post