First-Generation Student Helps Peers Navigate College Application Process
Meet Daily Point of Light Award honoree Julia Sun. Read her story and nominate an outstanding volunteer or family as a Daily Point of Light.
Julia Sun was celebrating her 18th birthday on July 28, 2020, when the Barrington, Illinois teenager decided she would gift herself with a commitment to serve other first-generation American students just like her.
Launching First Gen Support, a student-run organization that offers information around college application preparation, Julia is volunteering to support low-income, immigrant students and first generation American students. For those who lack the resources at home or school to navigate the college and financial aid application process, Julie is providing a critical service to help students achieve their dreams and apply to competitive colleges. Connecting with more than 10,000 high school students around the United States thus far, Julia is using her own life experiences to improve the future for thousands of students.
What inspires you to volunteer?
I felt alone in my high school as a first-generation, low-income immigrant student going through the college process. I've talked to a lot of different people from across the country who all felt that their high school didn't support us that much. I'm inspired to help high school students with their goals, as well as the support group network we have created.
Describe your volunteerism with First Gen Support.
As founder and executive director, I arrange partnerships, manage our volunteers, both high school and college students, and recruit members for programs.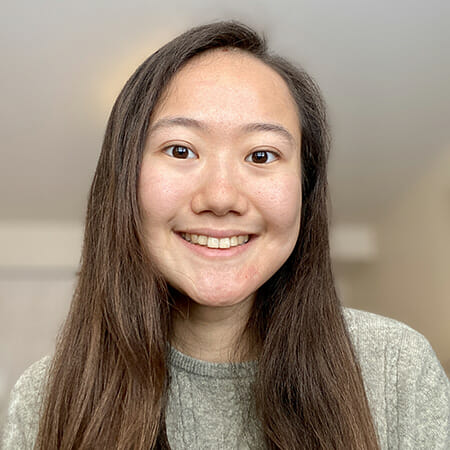 Share one personal story with me from your volunteerism.
We often receive feedback from our participants that without our organization, they wouldn't have known about certain opportunities or scholarships. We also hear from the school counselors and non-profits who we are helping students through. I feel very content and satisfied knowing my work is actually impacting people.
Why do you think it's important for others to give back?
Throughout your life, there are many other people that help you succeed, and there were a lot of people that helped me without asking for money or requesting something in return. It's valuable to give back, and give of your time to help others succeed in life. We're progressing society as a whole if we dedicate our time to help others.
How have you continued to volunteer throughout the COVID-19 pandemic?
The BLM movement prompted me to launch this organization. During the pandemic, socioeconomic problems were more apparent to me and I realized I had the power to do something about it, since school wasn't very active and I had a lot of free time.
What do you want people to learn from your story?
I was really passionate about this cause, but it started as a very tiny thing, as a spark. I never realized how many other people have similar goals as me. Whether you found an organization or join one, it's valuable to find a group that shares your passions.
In one word, what does volunteering mean to you?
Altruism.
How can readers help?
We rely on donations to get the word out about our work, fund our programming and connect with more students. Please visit our website for more information about how you can help.
Do you want to make a difference in your community like Julia Sun? Find local volunteer opportunities.
Share this post