Volunteer Attorney Gives Voice to the Voiceless
Meet Daily Point of Light Award honoree Bonnie Pugh. Read her story and nominate an outstanding volunteer or family as a Daily Point of Light.
Your voice matters, you matter. These are the words that attorney and advocate Bonnie Pugh works to instill in the minds of kids and teens. Whether it's representing a child for a few days or multiple years in court — Pugh's extraordinary ability to listen and validate her client's voices is changing lives. She's been a volunteer attorney with the Montgomery Child Advocacy Project since 2012, and is relentless in her efforts to represent children as they navigate the complex legal system.
Volunteer "MCAPs" are dedicated to ending and preventing child abuse and neglect in Montgomery Country through legal services, advocacy, and education. Founded in 2004 by two former district attorneys, MCAP currently has 125 trained volunteer attorney advocates who give close to 7,400 hours each year to the children they serve. In nearly a decade MCAP volunteers have reached almost 8,000 child victims of neglect, trafficking and abuse. The organization also provides resources for children and families in need outside of legal services and accepts volunteer support in the forms of advocacy, donations and event assistance if eager volunteers aren't legal attorneys.
At MCAP, Pugh can be found investigating her client's cases, explaining the legal process, attending court dates and presenting findings, but most importantly, she continuously listens and validates her client's voices. Pugh is motivated to get to the bottom of an issue and be a part of the solution by trying to resolve whatever harm is occurring. At the end of the day, she just wants to see children in safe environments.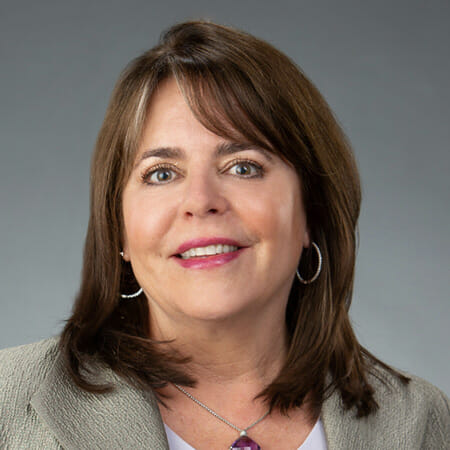 A Philadelphia native, Pugh always saw herself as a lawyer. In the first three years of her now three decades of practicing law, she was a prosecutor in Montgomery county. After working as a prosecutor, the idea of going to court and speaking in front of judges on behalf of children as a MCAP was not intimidating.
"What continues to pique my interest in being a child advocate is giving a kid a chance and not letting them slip through the cracks in a system that can swallow anybody whole," Pugh said. "The thought of somebody harming a child is so foreign to me, whether it's emotional or physical, and it inspires me to offer time to children who are less fortunate."
Pugh has volunteered with many children, but in 2017, Pugh's instinct and tenacity helped get two children and their mother out of an extremely dangerous situation. Now, their perpetrator is spending at least 40 years in prison for the physical and emotional harm they caused the family.
Volunteering brings a sense of pride to Pugh, and she believes that if people have any inclination to volunteer, they should do it, even if it's in the smallest capacity. Even in the midst of her busy life as a full time lawyer, volunteering is a priority to Pugh.
"Every little act of kindness or volunteer hour makes a difference in somebody's life," Pugh said."It makes me think of my own children and it means a lot to me to help other children who otherwise slip through the cracks."
Now, volunteering is a family affair as Pugh, her two attorney brothers and her sister-in-law have worked with MCAP in some capacity. Her sister-in-law, Mary Pugh, has been involved with the organization since its founding and her work inspired Pugh to complete volunteer training. Pugh's 20 and 22-year-old daughters have also seen her volunteer as a lawyer for years and continue to value volunteer service in their lives.
Her efforts have not gone unnoticed. Each year, Pugh's employer, Exelon Corp, hosts its Exelon Powering Communities Employee Volunteer Awards. The Excellence Award went to Pugh in June of 2021 with $20,000 granted to MCAP on her behalf.
Do you want to make a difference in your community like Bonnie? Find local volunteer opportunities.
Share this post
---