Teen Starts Medical Nonprofit to Help Fight World's Greatest Health Problems
Meet Daily Point of Light Award honoree Krish Wadhwani. Read his story and nominate an outstanding volunteer or family as a Point of Light.
After witnessing many of his family members and others close to him deal with medical complications and disease, Krish Wadhwani found himself in a lifelong fight against many significant health problems. This led the Alpharetta, Ga.-based teen to found HD Solvera, a multipurpose medical nonprofit, in May 2019 when he was only a freshman in high school. The nonprofit aims to enhance the quality of healthcare around the world through conducting biomedical disease research, assisting healthcare centers with direct patient care, and donating to hospitals.
Most recently, Krish is leading HD Solvera in addressing the increased mental health crisis brought on by the COVID-19 pandemic. The 17-year-old is working on an iOS app that will help provide individuals with coping skills for everyday stress, as well as providing free therapy sessions to primarily high school students. Krish encourages anyone interested in either working with HD Solvera or providing the nonprofit suggestions to contact them via their website.
Describe your volunteer role with HD Solvera.
I serve as the chairman and founder of HD Solvera, which is a multipurpose medical nonprofit. As the founder, my job is to make sure our main goal is accomplished, and that goal is to enhance the delivery of quality healthcare to all people and to lessen the damage of the world's most significant health problems. The organization accomplishes this through three main facets, and that's conducting biomedical disease research, assisting healthcare centers with direct patient care, and providing monetary support to hospitals. For example, I lead the research projects we conduct, and have presented them at conferences like the Missions Health Conference and America's Young Scientist Challenge. We have around 50 interns who collectively run care groups and provide support to numerous departments and healthcare centers throughout the southeast United States. I also get our volunteers connected with fundraisers and opportunities to raise money for hospitals. We're looking to give this money to smaller health service operations in areas where healthcare is not widely accessible, so for me, that's areas in the southern Georgia region.
What inspired you to start HD Solvera?
I've always been interested in medicine because I always found myself asking the 'why' behind life. I've witnessed many family members and individuals go through medical complications and diseases, so I felt like my role in the community was best served to battle these diseases. This organization is how I lead this battle, and I guess what you can now call a lifelong fight against numerous diseases.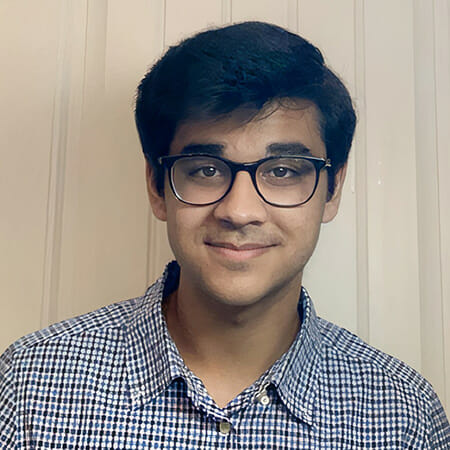 Why did you want to focus on the recent mental health crisis?
As you can see with the pandemic, many age groups suffered with their mental health. For example, it may not be as common with high school students, but adults dealt with job loss or they were potentially hospitalized by COVID. There were so many factors that led to mental health being down. With teenagers in particular, not being able to see anyone for such a long period of time, and maybe losing so many connections because of the pandemic, definitely takes a toll mentally. I personally relate to that. There's numerous things you can do to improve your mental health. I practiced in all of that after the pandemic, and that's what I want to share through the iOS app I'm developing, and also working with some psychologists to provide some free therapy sessions. I know therapy is very expensive, but if we can provide some free sessions, I know that's going to be able to make a difference.
Do you have any goals you would like to see HD Solvera accomplish?
I would like the organization to simply conduct more research and also impact healthcare centers internationally. We have started working with healthcare centers in India and Pakistan, and I want to expand this to third world countries where the doctor-to-patent ratio is not always sufficient. Obviously that is going to take a lot of time and effort, but I know if we bring on more volunteers and more directors, we can definitely have more of an international scope.
Are there any future partnerships, programs, or events that you are excited about?
One conference that we are going to present at is the International Conference on Behavioral Health. I will be presenting a research study on synthetic molecules and their impact in treating conditions of dementia such as Alzheimer's and Parkinson's. The research looks at potentially a new therapy that can medicate these diseases and potentially stop the progression of the disease onset.
What accomplishment are you most proud of?
What I am most proud of is winning the International Therapeutics Summit. My research project was recognized out of more than 200 college and high school students who applied. I think that was definitely one of the main highlights for my research for this organization. The project was similar to what I will be presenting at [the International Conference on Behavioral Health]. It was investigating synthetic molecule development that is used to medicate Alzheimer's and Huntington's disease patients.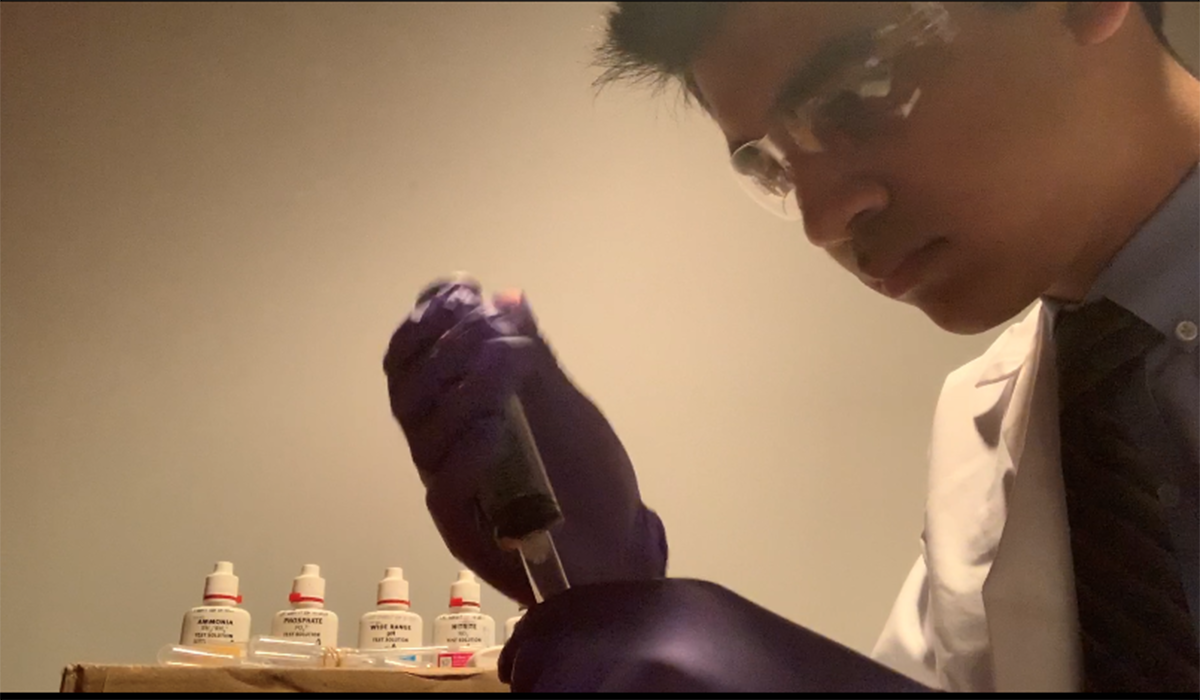 Why do you think it's important for others to give back?
I think giving back to the community in your own way is important because when we all collaborate on different issues, then we're progressing society. We're leaving a better future for the generations to come. I think that's one of the most important things we can do in our own communities.
What do you want people to learn from your story?
The number one thing I want to tell people, and I really want to emphasize this, is you shouldn't do something just for a resume. You also don't need to feel complied to start your own organization just because you see so many other teens starting nonprofits. I started my own organization because I felt a community need that I felt passionate about was not being addressed on a local scale. If you believe a community need is not being addressed, by all means, start your organization, but don't feel forced. You can always be involved in existing organizations. Be passionate about the issue, and definitely don't do anything for a resume.
Do you want to make a difference in your community like Krish? Find local volunteer opportunities.
Share this post