Passionate Supporter of Environment and Animals Turns Rock Climbing Hobby into Service
Meet Daily Point of Light Award honoree Alexander Tsao. Read his story and nominate an outstanding volunteer or family as a Daily Point of Light.
Alexander Tsao of Seattle, Washington was raised to be passionate about conservation, so when the 18-year-old began rock climbing, he discovered a way for the climbing community to support the environment.
Launching Rocks2Dogs in 2019, Alexander is upcycling used rock climbing ropes to support no-kill animal shelters and local charities. Due to safety regulations, Alexander says thousands of ropes are sent to landfills each year, but the college freshman is rescuing used ropes and turning them into dog leashes, the profits from the leashes being donated for good. Selling his leashes in 45 states and working with organizations across the country, Alexander is promoting sustainability and helping vulnerable animals through his volunteerism.
What inspires you to volunteer?
My desire to give back was fostered by my parents. They would host food drives at our house, and my mom and I would volunteer together at a local food bank. I put my best effort forward to make an impact on my community. We rescued my dog, Jinger, a labradoodle, and she served as a big inspiration for me to support animal shelters through my service.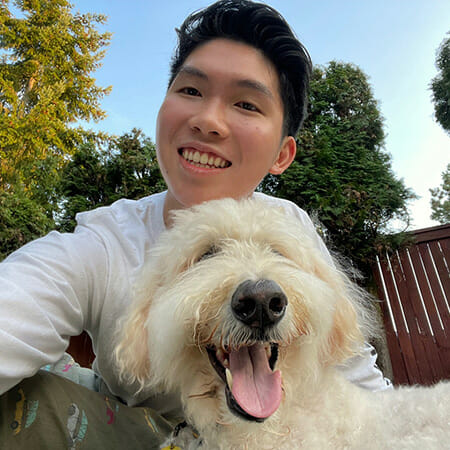 Describe your volunteerism with Rocks2Dogs.
As founder, I select organizations to donate money to, manage our finances and partnerships and coordinate volunteers. I also make and market the leashes. We've donated more than $20,000 thus far from leash sales.
Explain how you make dog leashes.
It's a lengthy process. After washing the ropes and letting them dry, we cut them into appropriate sizes and burn the ends of each to prevent fraying. I attach metal hardware and fasten the leash before packaging it for distribution.
Share one personal story with me from your volunteerism.
Some community organizations and food banks had to limit physical donations they were able to accept during the COVID-19 pandemic, and the Redman School Break Food Box Program asked for more financial help during the pandemic. They were going to have to decrease the amount of food they give to families, but because of our monetary donation, they did not have to make those changes. Donating money sometimes feels disconnected because you don't get the opportunity to see where it goes directly, but in this case, we saw how it was positively impacting people in our neighborhood. That really motivates me to continue giving back and helping people who are going through a difficult time.
Why do you think it's important for others to give back?
Volunteering helps an individual feel more connected to their community. When you give back to others, that service inspires you to do more and gives you perspective on how your privilege can support other people who may need it more than you do.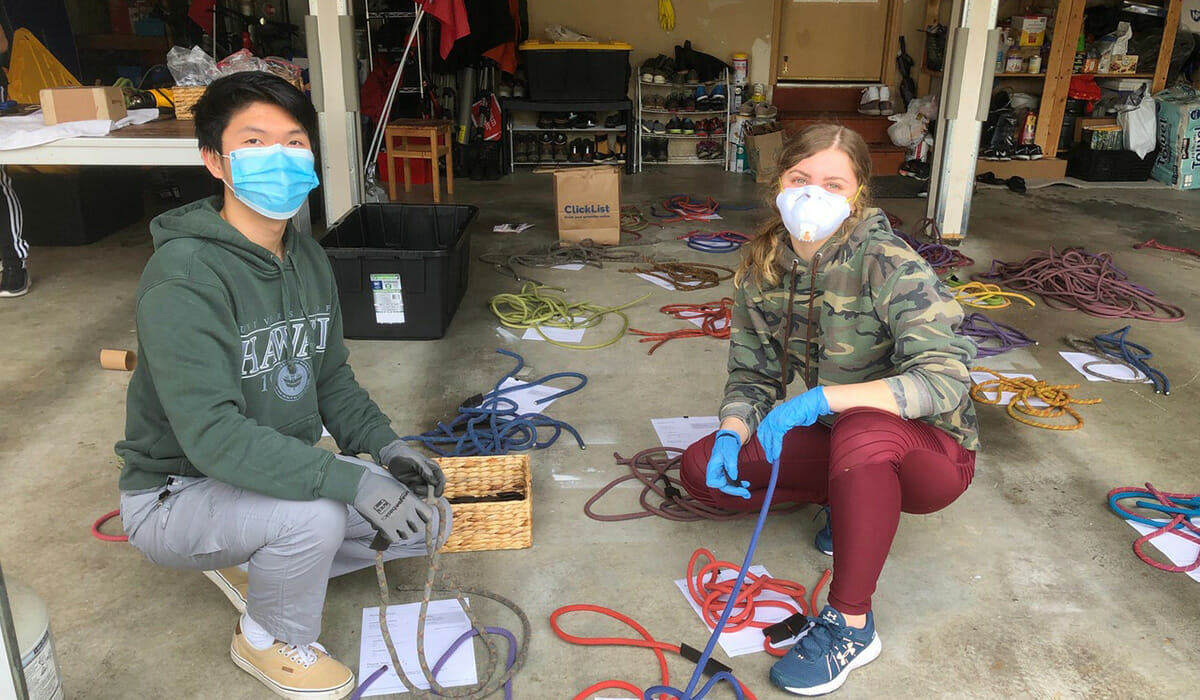 What's in the future for your volunteerism?
The organization will evolve now that I'm at college, but I feel like I started a strong community of supporters and volunteers back home who are willing to help me continue our service. I'm inspired to grow Rocks2Dogs and do as much as we can for the community and possibly beyond.
In one word, what does volunteering mean to you?
Connection. Volunteering connects you to yourself, your community and your perspective on the world.
How can readers help?
Please visit the Rocks2Dogs website for more information about how you can help.
Do you want to make a difference in your community like Alexander Tsao? Find local volunteer opportunities.
Share this post