First-Generation Teen's Passion for Crafts Translates Into Help for Kids in Need
Meet Daily Point of Light Award honoree Risha Manga. Read her story and nominate an outstanding volunteer or family as a Daily Point of Light.
Unfamiliar with food insecurity in her own community, 16-year-old Risha Manga says when she took a tour at a local food bank in Memphis, Tennessee with her mom, she realized there were many kids in the area that lacked access to food.
Volunteering to alleviate the greater issues underprivileged children face, Risha launched 901PLEDGE in 2014 alongside her younger brother, Krishnav, the two just elementary school students at the time. Turning her personal passion for crafts into compassionate service for others, Risha began making earrings and donating the profits to support community members in need including children and refugees. Bridging inequities and raising awareness about food insecurity and education inequalities, the high school sophomore is driving youth-led service to engage with children and give back to her community and beyond.
What inspires you to volunteer?
My family is from India and I am a first-generation American. I'm very fortunate to have access to education and food, but whenever I visit family in India, I see how kids are not as fortunate as me. That inspires me to help others, because I'm in a position where I can give back.
Explain how you turned your passion for crafts into service.
My brother and I learned about giving back to our community in school, and we were really touched by that. I first came up with the idea to start selling earrings and donate the profits back to our community. I've made more than 400 pairs of earrings, plus other jewelry like bracelets and necklaces. I make all the earrings out of paper by a process called 'quilling', and shape the earrings into cultural indian designs.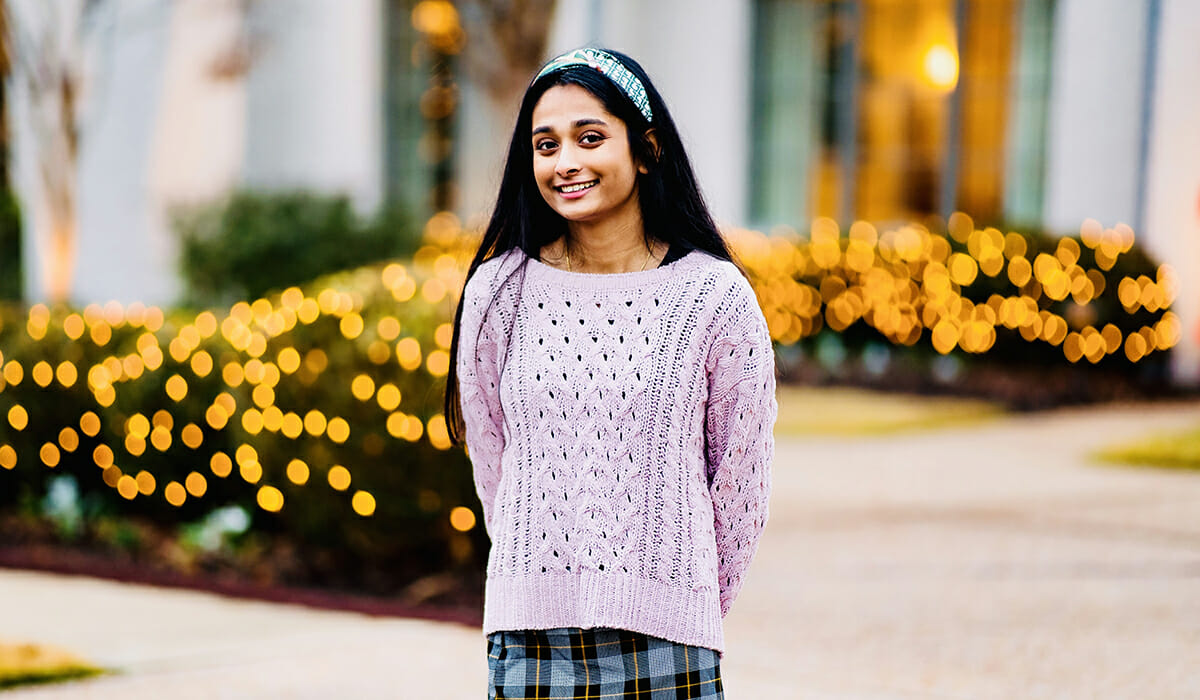 Describe your volunteerism with 901PLEDGE.
As co-founders, we fundraise through events held throughout the year, donating those profits to Mid-South Food Bank to help fight childhood hunger, and have also held donation drives including books and back-to-school which benefit refugee students through Asha's Refuge Next Generation, which is an organization dedicated to helping refugees and asylees to achieve successful resettlement in the Memphis area. My brother loves reading, so part of our service is dedicated to helping refugee children achieve academic success through literacy. Next Generation helps to build cultural sensitivity and friendships across teens and college age refugees, and I've also offered ACT tutoring for those students. In addition to our own service, we've recruited more than 10 families to help us with hands-on service and to host various fundraisers. Together, we're serving with the bigger goal of helping our community.
Share one personal story with me from your volunteerism.
It can be very expensive to buy school supplies for children, and during our back-to-school drive, we met a single mom of five who had to buy supplies for all of her children. She was struggling to pay her rent and electricity, and our help meant her kids would have the pencils, erasers and more they needed for school. It was inspiring to see how we could help her so much. She just had the biggest smile on her face and tears in her eyes. Even without words, I could tell how much she appreciated our service. That was really heartwarming and humbling.
Why do you think it's important for others to give back?
We don't realize how we take things like food or education for granted. If you have food on your table and you're able to go to school, you should do something as simple as giving a book to a book drive. Every little action will in turn make a difference in someone's life.
What's been the most rewarding part of your service?
It's been rewarding to know how many people I've helped, and that I'm also inspiring other youth in my community to do the same. It's amazing to see how excited people are to contribute towards various causes.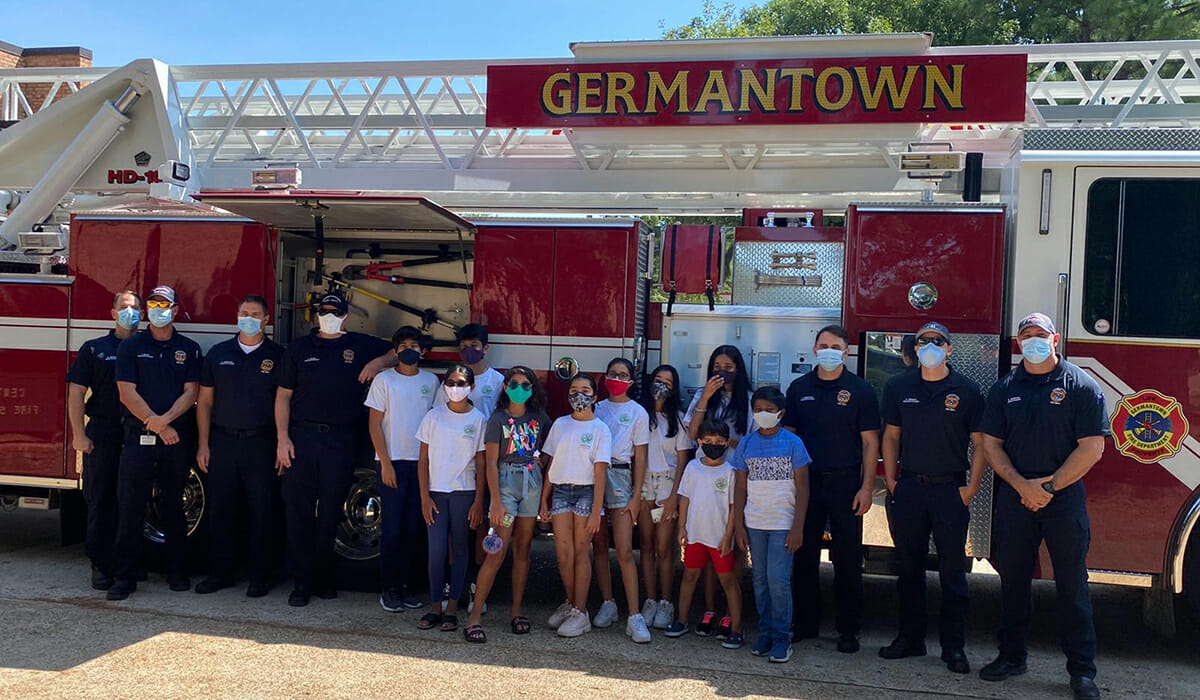 How have you continued to volunteer throughout the COVID-19 pandemic?
We've had to postpone some in-person activities, but as a result of the pandemic, we've also developed some new ideas to continue connecting with and helping people. We're still making jewelry and selling them at local gift shops. In addition, we've held virtual baking classes and are donating those profits to Mid-South Food Bank. I'm also continuing to tutor online with Asha's Refuge. Lastly, when many schools were forced to close their libraries due to the pandemic, I helped to organize a book drive to stock at-home libraries of kids from our local refugee center.
In one word, what does volunteering mean to you?
Inspiring.
When you're not busy with school or volunteering, what do you do for fun?
I do dance and karate. I also like hanging out with my family and my brother. We're really close.
How can readers help?
We're always looking for new volunteers. Please visit our website and Instagram page for more information about how you can help.
Do you want to make a difference in your community like Risha Manga? Find local volunteer opportunities.
Share this post