Student Pays It Forward through Hundreds of Hours of Service
Meet Daily Point of Light Award honoree Jarrett Vitiritto. Read his story and nominate an outstanding volunteer or family as a Daily Point of Light.
Jarrett Vitiritto says the adjective he'd use to describe his service is 'generous', an accurate description for the hundreds of hours of volunteerism the 17-year-old Ankeny, Iowa student has committed in the last few years across countless projects and initiatives.
Giving back in ways big and small, the high school senior volunteers through the National Honor Society (NHS) and Silver Cord at Saydel High School in Des Moines, Iowa, a state-wide program that recognizes students for completing 200 hours of community service during their four years of high school. Lifting the spirits of sick children to serving patients with brain injuries and helping out at his local Animal Rescue League, Jarrett is making a difference in his community, one act of kindness at a time.
What inspires you to volunteer?
I'm inspired to volunteer because of all the hard work being done in the community around me. I attended lots of community programs as a child, programs and services which helped guide my future. Watching other kids participate in those programs now means a lot, because we're successfully building community. That makes me want to give back.
Describe your volunteerism.
I began identifying opportunities to volunteer through the Silver Cord program as a freshman in high school. My volunteerism projects have helped the old, young and many in need, including:
Planning community carnival
Wooden Cross Project: I make handmade wooden crosses with my grandfather and donate them in gift bags to NICU patients and their parents at MercyOne hospital.
On With Life: Helped patients with brain injuries and neurological conditions, and honored healthcare staff by providing cookies and snacks and writing appreciation cards for Christmas and New Years.
Children's Cancer Connection: Made fleece tie blankets for children who attend the oncology camps.
Animal Rescue League of Iowa, Inc.: I've washed food bowls for the shelter and also initiated a towel drive to collect towels to be used as bedding for the animals.
In addition, I started volunteering through the NHS this year, my senior year. I primarily help with high school activities for other students, and am on the fundraising committee at our school. We raise money for programs and activities hosted for our school district.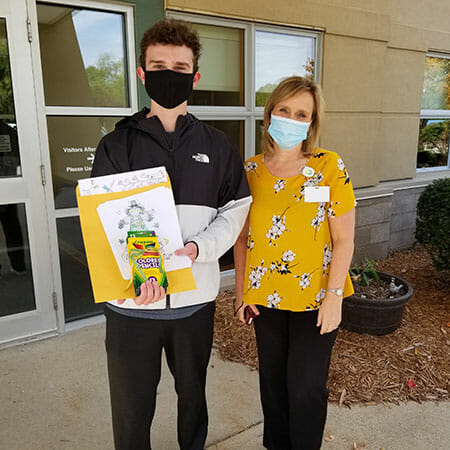 Share one personal story with me from your volunteerism.
When I was born, I was in the NICU for the first several months, and my mom received a cross from my grandpa during that time, so I thought it would be really cool if I did that for other moms. That's how my Wooden Cross Project for NICU moms began. My grandfather and I handmade wooden crosses, and then put those in a gift bag plus a baby blanket, hygiene essentials, a head cap for the baby, stuffed animal, coffee mug and card. We got to speak with the coordinator at the hospital who was actually a nurse when I was in the NICU as a baby. She told us the mothers said our gift completely changed their attitudes, that the gifts were the positivity these mothers needed to help come up as their babies received care.
Why do you think it's important for others to give back?
It's important to give back because it shows gratitude. I am grateful for everything I was given when I was born. It's good to go back to origins and where we came from to give support and encouragement to others.
What's been the most rewarding part of your service?
It's rewarding putting a ton of work into a big festival or any project, and seeing it be a success at the end. To see everything come together, and make a good thing happen, the feeling is just incomparable.
How have you continued to volunteer throughout the COVID-19 pandemic?
We started the Wooden Crosses Project around the start of the pandemic. When the pandemic first started, I hung a positivity banner outside my school building that said "We are all in this together." I thought it'd be a cool reminder for people and families would be encouraged as they drove up to get their grab and go meals during the pandemic. I've also made fleece tie blankets for hospitalized children, and did several volunteer projects for On With Life. Our school has been in hybrid learning so in my free time when I am not working at my part-time job, I find ways to serve my community.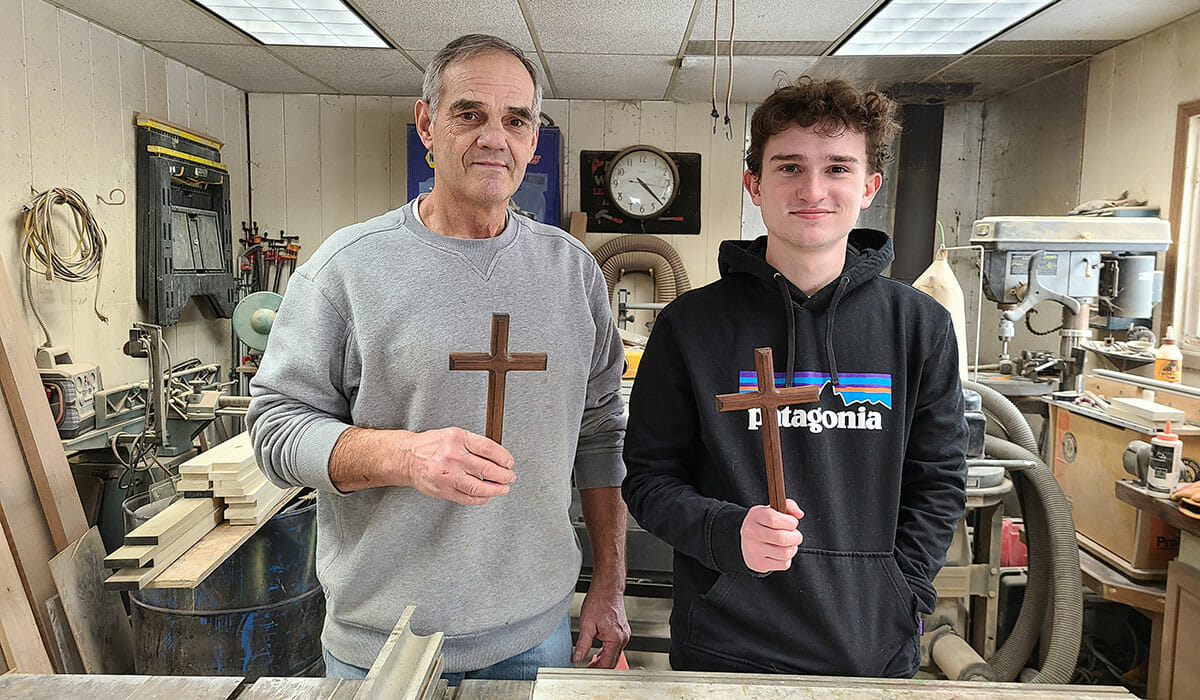 In one word, what does volunteering mean to you?
Meaningful.
When you're not busy with school or volunteering, what do you do for fun?
I hang out with some friends. I'm into lifting weights. I'm also in a running club and a speed and agility club.
How can readers help?
I've helped my school district in many ways, including the technology, food and nutrition departments. Please visit the Silver Cord website for more information, or ask your school district how you can help.
Do you want to make a difference in your community like Jarrett Vitiritto? Find local volunteer opportunities.
Share this post