Food for Thought: College Student Fights Hunger with "Swipes"
20-year-old Kendyl Lewis describes the genesis of her desire to end hunger on her college campus with the realization that many of her classmates had food left over on their meal plans, and there were way too many "meal swipes" going unused.
Discovering Swipe Out Hunger, an organization that partners with colleges to end student hunger, the Georgia College & State University sophomore started connecting the dots between food insecure students on campus, and the unused meal swipes her classmates accumulated that went to waste. Meeting with campus administrators, Kendyl worked to implement a chapter of the program on campus, and starting in Fall 2019, her college dining services will begin donating swipes to students in need.
Working to address the issue of college student hunger in her community, Kendyl is today's Daily Point of Light award honoree. Points of Light spoke to Kendyl to learn more about her volunteerism with Swipe Out Hunger.
What inspires you to volunteer?
Knowing that I have can help even just one other individual is what motivates me every day. I've fallen in love with Swipe Out Hunger's mission of taking a system already in place, and enabling students to help their peers out, without any additional money or fundraising. It's a no brainer to provide resources to these students who are going through a tough time.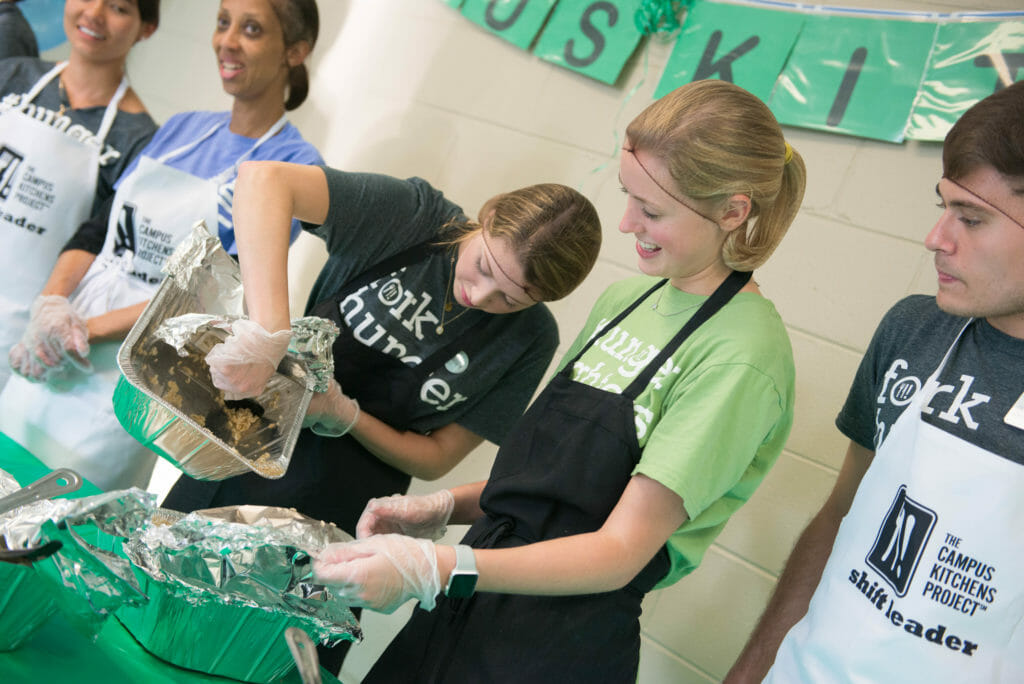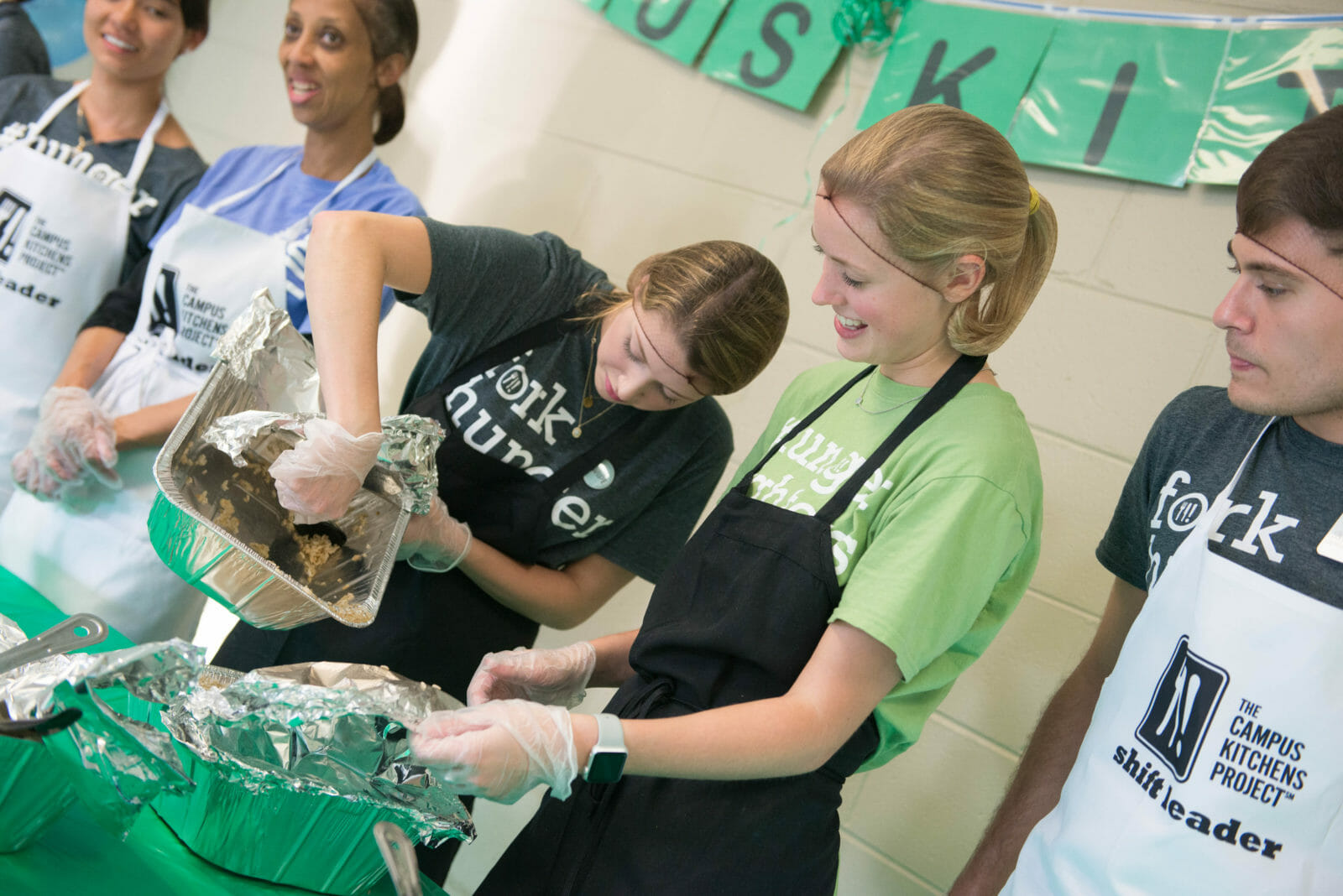 Describe your role with Swipe Out Hunger.
I handle education, logistics and awareness aspects within the national organization and our campus chapter. Working with my school's administration and dining services, I compiled several reports about food insecurity across the nation and at our school, and provided suggestions on how our school can help to resolve the issue. Whether a parent has recently lost a job, or someone is sick in the family, or the family can't support the student's education anymore, there are students on our campus who are temporarily struggling with food insecurity, and we want to help them. Additionally, I've worked with my school to take wasted food from our dining hall or restaurants and turn that perfectly usable food into new meals for food insecure students. Not only are we serving a meal, but we're educating people on the systemic issue that food insecurity is.
Describe a challenge that you encountered through your service.
Student food insecurity was a topic that just wasn't brought up at school. We didn't have any data to indicate how many students were hungry on campus. I started hosting campus-wide conversations to raise awareness of the issue, and then worked with my school to demonstrate why helping these students was necessary. The fact that some of my classmates were going hungry was shocking to me when I first heard about it, but I didn't want it to get swept under the rug, so we dealt with the issue head on.
What's your life motto?
People matter. That's something that my dad always used to tell me growing up. If you keep that in the back of your mind at all times, it helps you to become more patient, understanding, and you keep in perspective why you serve other people. I live by that motto every day.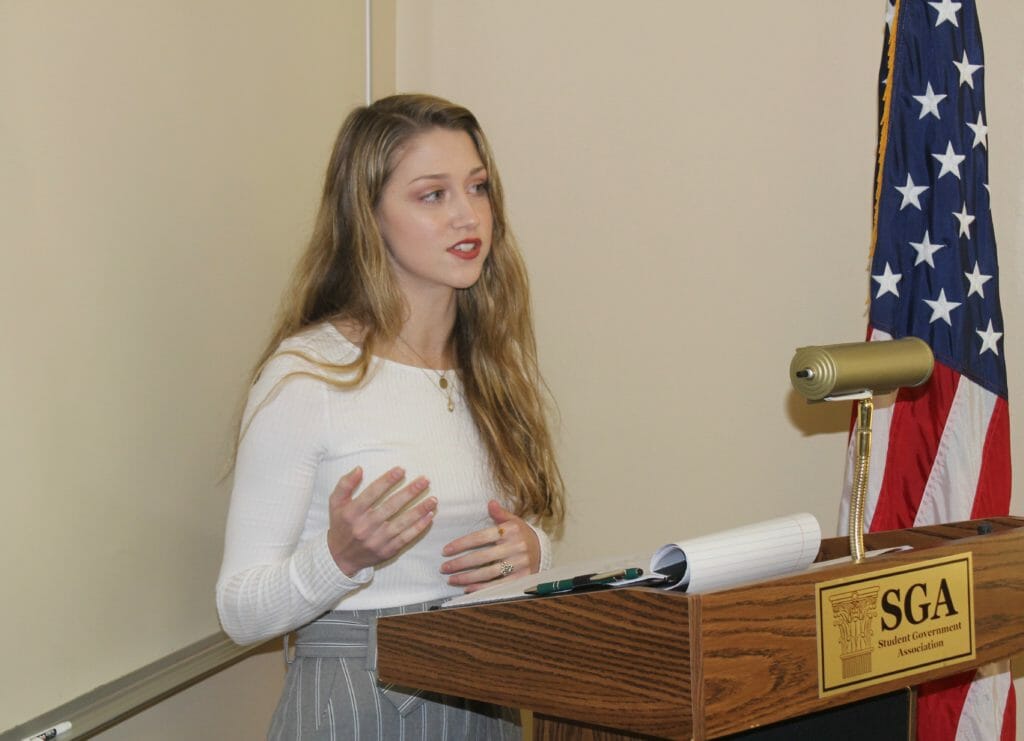 What have you learned through your experiences as a volunteer?
There's a very strong stigma associated with food insecurity. There are individuals that don't want to be seen having a free meal. But I've gotten the opportunity to sit down with some of these people, understand why they're in this current situation and ask if there's anything we can do to help. You gain more of an understanding of people and their needs, which is experience you can't get without volunteering your time or taking the initiative to go outside your bubble in life.
Share one personal story with me from your volunteerism.
Recently, I've had students come up to me and say, 'hey, my friend told me they're out of meal swipes and they don't have enough money to get food. Do you have any ideas about how I could help my friend?' Hearing that people are looking for ways to help others, and they're coming to me because I have this experience, made me realize that my efforts are making an actual impact on people's lives.
What do you want people to learn from your story?
I hope people know they can help, even if they don't necessarily have the financial means to help other individuals. Maybe their job doesn't allow extra time to volunteer, but you can educate a friend or tell somebody about an available resource. Don't give up, there are ways you can help your community across a variety of issues.
How can readers help?
Please check Swipe Out Hunger's website for more information about how you can help and give back: https://www.swipehunger.org/.
Do you want to make a difference in your community like Kendyl Lewis? Click here for local volunteer opportunities. 
Share this post