Frontline Hero Keeps At-Risk Seniors Safe at Home with Grocery Deliveries, Warm Meals
Meet Daily Point of Light Award honoree Brittany Eddy. Read her story and nominate an outstanding volunteer or family as a Daily Point of Light.
While living in Haiti, Brittany Eddy witnessed true devastation as the island was struck first by the deadly 2010 earthquake and then 2016 hurricane, which left widespread damage in the impoverished island. Today, the 36-year-old Atlanta, Georgia resident is a nurse practitioner in the ER at Grady Hospital, the city's only level 1 trauma center, where Brittany has treated the sickest of the sick since the Covid-19 pandemic began in March.
Having seen first-hand the lasting effects of humanitarian disasters, Brittany is taking action during the pandemic to help the most vulnerable by providing resources for seniors in her community. As the Kirkwood Adopt a Senior committee chair for the Kirkwood Neighbors Organization (KNO), Brittany is leading efforts to pair at-risk seniors with a neighbor in the Kirkwood neighborhood of Atlanta, a buddy system which is providing a critical social safety net during these uncertain times.
What inspires you to volunteer?
My desire to connect with people and serve others is what inspires me to volunteer. Volunteering is not just serving. Even when you're volunteering, you're gaining a lot too.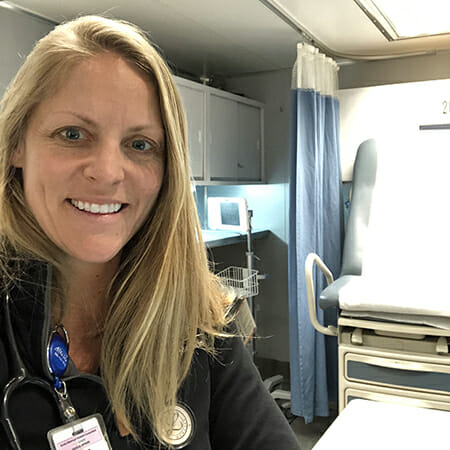 Explain how you're helping seniors.
Kirkwood Adopt a Senior program increases the wellbeing and safety of Kirkwood's older adults and neighbors experiencing physical challenges by identifying different needs they may have, and connecting them to existing resources. We leverage partnerships with local churches, existing organizations and local businesses to offer grocery delivery and warm meals as well as connect seniors to organizations such as Kirkwood Cares to assist with critical home repairs. Thus far, we've made over 220 deliveries to seniors, enrolled 30 senior households in our program and have oriented over 50 volunteers to help. Our service is about promoting a sense of social solidarity despite the ongoing social distancing measures.
Describe your role with Kirkwood Adopt a Senior.
As Kirkwood Adopt a Senior Chair, I lead the steering committee for the program, facilitated through Kirkwood Neighbors Organization, and our handful of volunteers. I oversee logistics, fundraising and communication. I coordinate our volunteers who are matched with seniors, providing help including our grocery shopping and warm meals program. I also liaise with other organizations and local businesses who have made donations to our effort. Our work won't stop once the pandemic isn't over.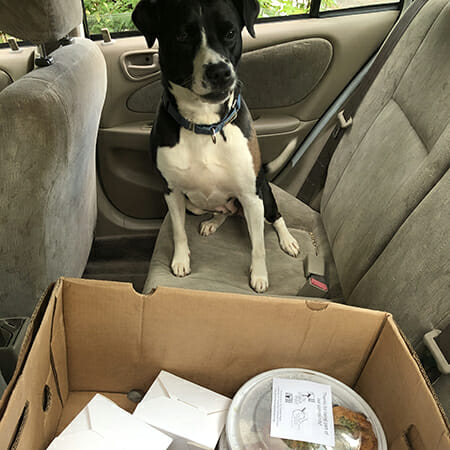 Share one personal story with me from your volunteerism.
Because of the pandemic, we recognize a lot of seniors have lost their community and are even more isolated. They can't go to church, can't do the few things they were doing before. We had a senior make salmon croquettes for a volunteer. One senior lost his dog, and his volunteer buddy located the dog after searching social media, then helped to reunite the owner and pet. We are forming a greater sense of community in our neighborhood through our service.
Why do you think it's important for others to give back?
You get out what you put into things. For me, service comes back to that sense of social solidarity. We're all in this together and we need to treat each other with respect and give to others as others have done for us.
What's been the most rewarding part of your service?
Some seniors we talk to say they've lost all of their neighbors on their street and all the people they used to know. A lot of these seniors have lived in this neighborhood for decades. These seniors are the most vulnerable, and they tell us meeting new people is giving them life again. It's rewarding seeing those connections and relationships form.
In one word, what does volunteering mean to you?
Engagement.
How can readers help?
Please visit KNO's Instagram for more information, and to donate to KNO's Covid-19 assistance fund, please visit their PayPal page.
Do you want to make a difference in your community like Brittany Eddy? Find local volunteer opportunities.
Share this post